ANTIPOLO -University of the Philippines' landmark achievement wasn't lost on Kobe Paras on Sunday afternoon.
By beating La Salle, 71-68, the Fighting Maroons finished the eliminations at 9-4 (win-loss) and snagged the No. 2 seed - a level the Diliman squad never reached since the introduction of the Final Four format in 1994.
"It means a lot just because UP hasn't been in this situation before," the high-flying Maroons star said. "So I'm just really grateful na we did our best today."
Paras had a big hand in the victory, delivering the go-ahead slam with 54.8 seconds remaining that made it a 70-68 affair to round out a 10-points, four-rebound performance for the Maroons.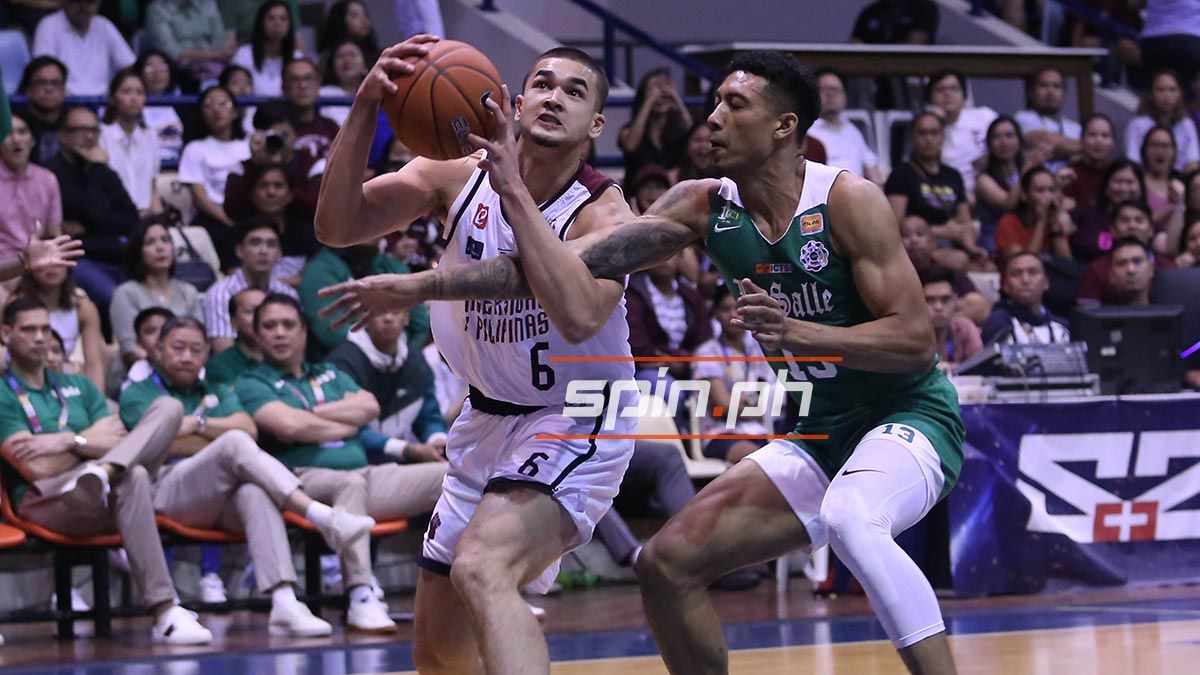 Continue reading below ↓
Recommended Videos
But more than the win, the second-generation star was prouder to see the Maroons again show poise in another cardiac finish.
"We're known for having games like this, for always having a close game," he said. "I just kept telling them we have to focus (in those last two minutes). We can't let this slip, we have a 120 seconds left, we just gotta do our everything.
"As you guys have seen, Bright (Akhuetie) did amazing, Jun (Manzo) and so did Ricci (Rivero), so I'm just happy that a lot of players stepped up and we pulled out the win today," Paras added.
UP has one final game to play in the eliminations against unbeaten Ateneo on Wednesday.
The stakes are high on that one, with the Blue Eagles needing a win to complete a sweep of the eliminations, clinch an outright place in the finals, and reduce the Final Four into a step-ladder affair.
The Maroons have a shot at ruining Ateneo's grand plans, but Paras isn't sweating over it.
"It's just another game," he said. "We can't think about giving them their first loss or whatever. That adds pressure for no reason, so we just gotta play the game that we know, and just trust each other and trust what the coaches plan."