BODIES are falling in Wednesday's crucial match between University of the Philippines and the University of Santo Tomas.
Maroons star Kobe Paras and UST rookie sensesation Mark Nonoy were both taken back to their respective teams' dugouts after suffering injuries in the second quarter of the UAAP Season 82 match at the Mall of Asia Arena.
Paras appeared to hurt his right shoulder off a bad landing after going for a strong drive against Soulemane Chabi Yo at the 5:43 mark of the frame.
The second-generation star collided with Chabi Yo in mid-air and dropped straight to the floor where he immediately winced in pain.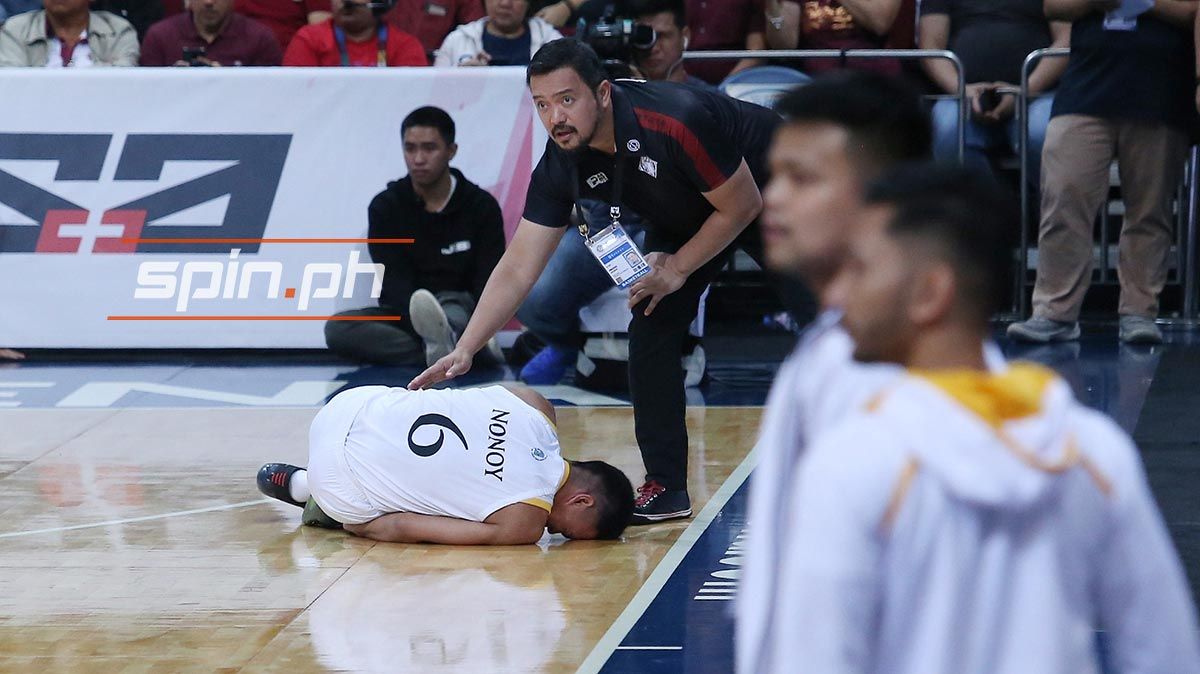 Continue reading below ↓
Recommended Videos
The high-flying Paras had seven points, two rebounds, and one block before being assisted to the UP dugout. He was still being treated inside the Maroons dugout at halftime.
Nonoy followed suit shortly after afer the Growling Tigers freshman sprained his right foot at the 4:11 mark of the same quarter.
The La Carlota, Negros Occidental native was going for a three when he landed on Juan Gomez de Liano's foot.
Nonoy has three points and one board for UST before he exited the game.
Both players returned to action for their respective teams in the third quarter.