UNIVERSITY of the Philippines lost steam in the endgame against Far Eastern University, yet it hardly felt like a debilitating defeat for Kobe Paras and the Maroons.
With Ricky Dandan calling the shots as Bo Perasol serves a three-game suspension, the Maroons nearly pulled off a huge fightback, bowing in overtime to the Tamaraws for their second straight defeat.
"After the loss, everyone was positive about it. I'm really happy everyone's in a good state," said Kobe Paras, who anchored UP's attack with 22 points, nine rebounds, and six steals.
Down 19 in the third quarter and trailing FEU, 69-53, with less than six minutes left, UP staged a stinging 16-0 blast, capped off by a Javi Gomez de Liano steal and layup to force overtime.
Continue reading below ↓
Recommended Videos
"We just have to learn from this and just get better," said Paras, confident that the Maroons will bounce back under Dandan.
"Of course it's different, just because coach Bo is the leader of the team as the head coach. But we don't really want to focus on that," he said.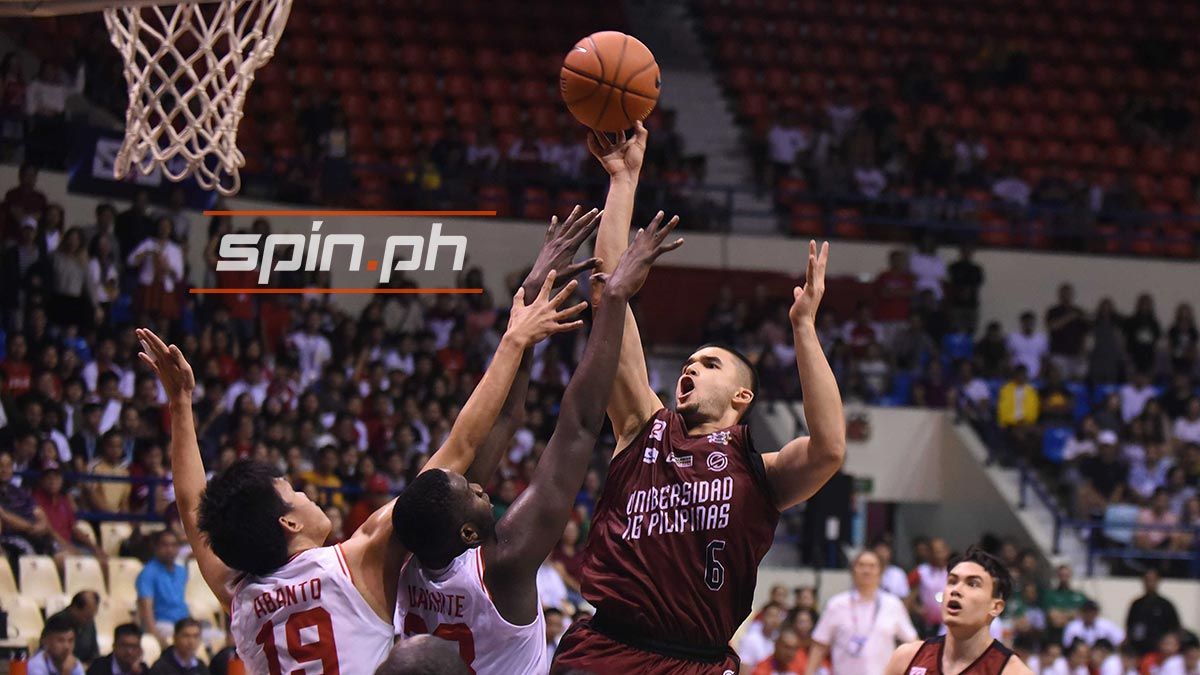 "We have coach Ricky for the next two games and we're just blessed that even though wala si coach Bo, we have a coach to step up. It's just like the saying when one man falls, another rises. That goes for both players and coaches. I'm just happy that we have coach Ricky."
Dandan said he is proud of the Maroons' performance, even as they slipped to 5-3, still in second behind the unbeaten Ateneo Blue Eagles.
"That's their potential that showed. We were down by 16 and they made a run, made a game out of it. They could have just easily gave up, they could have easily done that, but no. They chose to fight and make the game out of it. They forced overtime and it was just breaks of the game that cost us in overtime," said Dandan.