ANTIPOLO -- Ken Tuffin is perfectly fine with everybody underestimating Far Eastern University.
It's not as if it's a total change on how everyone looked at the Tamaraws from the start of the season.
"The last couple of years, we've been under the radar. Lalo na this year with all the rookies we had. We have a lot of good seniors, but compared to the superstars, FEU isn't really being talked about and we don't mind that. We're always just gonna take care of business and try go further this year," he said.
While everyone is sleeping, FEU just keeps on winning with its third straight victory, an 82-58 drubbing of University of the East on Sunday to clinch a Final Four seat in the UAAP Season 82.
"We're happy about this," said Tuffin, who was part of the Tamaraws' torrid 38-percent three-point shooting as he scored all of his nine points from downtown.
"All throughout the season, we talk about controlling what we can control. Every game, it should be the same approach. We had some off games and people are doubting us, people talking down on us, and they didn't expect us to be there. We just controlled what we can control and here we are."
Continue reading below ↓
Recommended Videos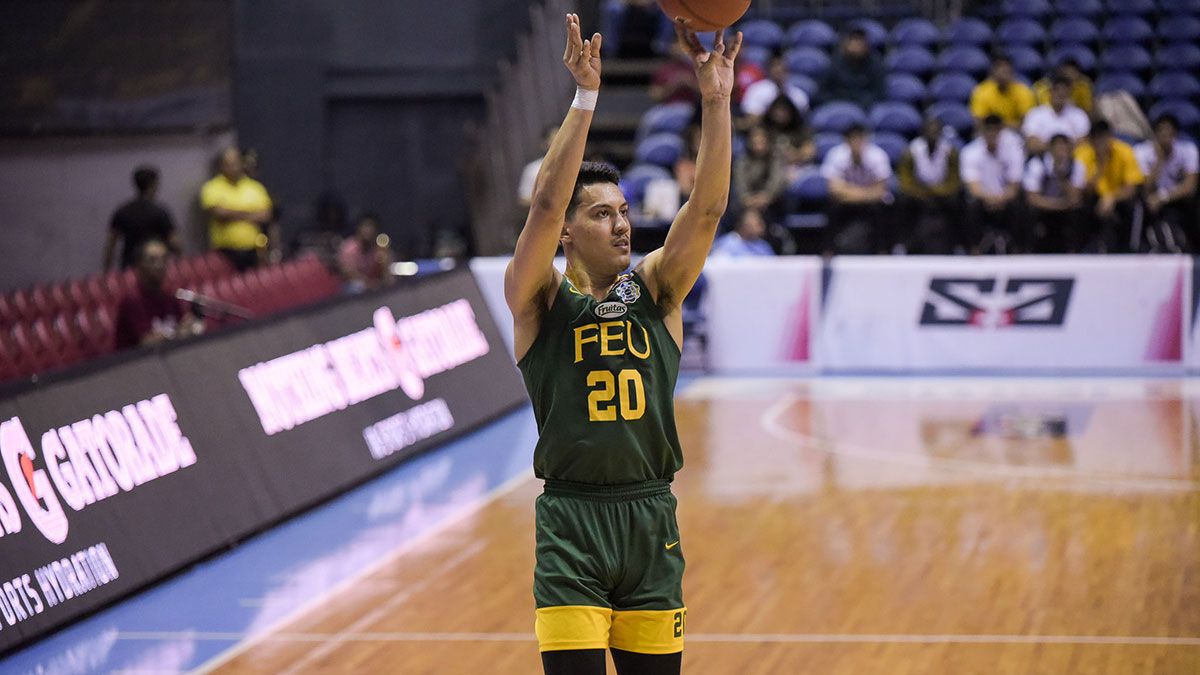 Though not a lot of people are paying attention, the Fil-Kiwi forward believes that FEU thrives in being looked at as the underdog this season.
"I don't mind that," said the 6-foot-5 gunslinger.
And it showed, with the Tamaraws winning four of their last five assignments late in the eliminations to finish at 8-6.
"We always talk about David and Goliath," he said. "When we travel to the venues, we always talk about how we should always play as Davids. We have that chip on our shoulder that no matter who we go up against. We play with that chip on our shoulder and stay motivated."