ANTIPOLO - University of the Philippines sure has exorcised the Adamson demons that has haunted it in the past.
So much so that this UAAP Season 82, it's now the Fighting Maroons' turn to give the Falcons nightmares after scoring another come-from-behind 81-77 victory on Sunday in UAAP Season 82.
"It started last season in the semis," said Juan Gomez de Liano, who believes UP's Final Four breakthrough over Adamson last season turned the tables on the rivalry.
Although Sean Manganti was able to lift the Falcons to two close victories in the eliminations, the Maroons got their sweet revenge in the semifinals where they overcame Adamson's twice-to-beat disadvantage to make it to their first finals in 32 years.
"Twice-to-beat, twice beaten. It was just two great, tough teams going at each other," reflected Gomez de Liano of that series. "I feel those were two of the greatest games in UAAP history."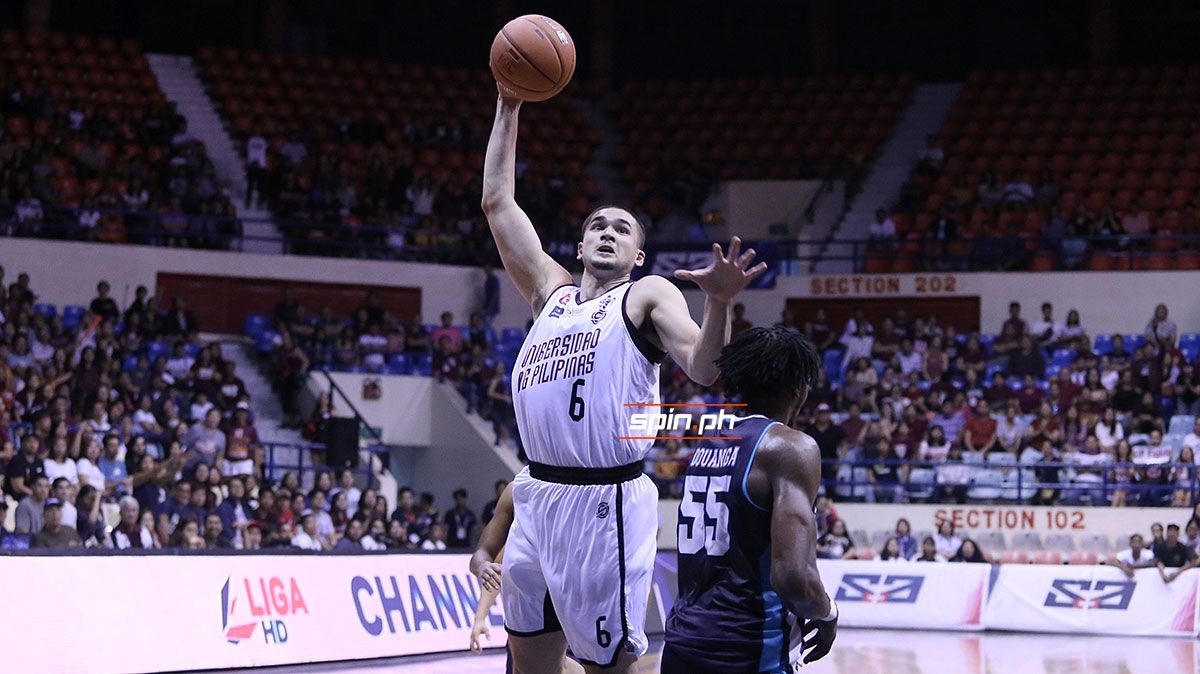 Continue reading below ↓
Recommended Videos
UP sustained that run this year, coming from a 16-point, first-half hole to take a 83-82 overtime win back in the first round and following it up with this comeback, where the Fighting Maroons rallied from a 12-point deficit with seven minutes to play.
For Gomez de Liano, this rivalry against Adamson truly brings out the best in UP.
"We're not giving up, we're not settling for less. We're trying to make it, prove ourselves that we can win the championship," said the former Rookie of the Year, who had a season-best 15 points built on three treys, alongside four rebounds and two assists.
"I'm just really glad that I was able to deliver, help my team in my own way. Whatever role is given to me, I'm just willing to adjust and accept it."
It was also the perfect time for Gomez de Liano to pick his game up, especially with the Final Four race heating up in the homestretch of the eliminations.
"I'm just playing for my teammates and the community," he said. "I'm just trying to be selfless. I'm glad that I was able to create plays for my teammates and myself, and we won, which is the most important thing. I'm happy that we won and we played until the end."