TO be in such a star-studded team like University of the Philippines, a player's numbers are bound to suffer this UAAP Season 82.
That has been the case for Juan Gomez de Liaño.
The third-year guard, who was a member of the Mythical Five last season, has seen a dip in his numbers through four games this season where he averaged only 5.75 points, 5.75 points, and 3.0 assists for the Fighting Maroons.
The decline couldn't be any more evident than on Wednesday in UP's 80-79 escape act against National University when he went scoreless after missing all four of his shots.
But though Gomez de Liaño hasn't been scoring as much, the 19-year-old playmaker is more than willing to do his part for the Diliman side.
"Whatever coach Bo (Perasol) needs, I'll just be more than ready," said the flamboyant guard, who was still able to dish out five assists and grab two rebounds in the Fighting Maroons' most recent win.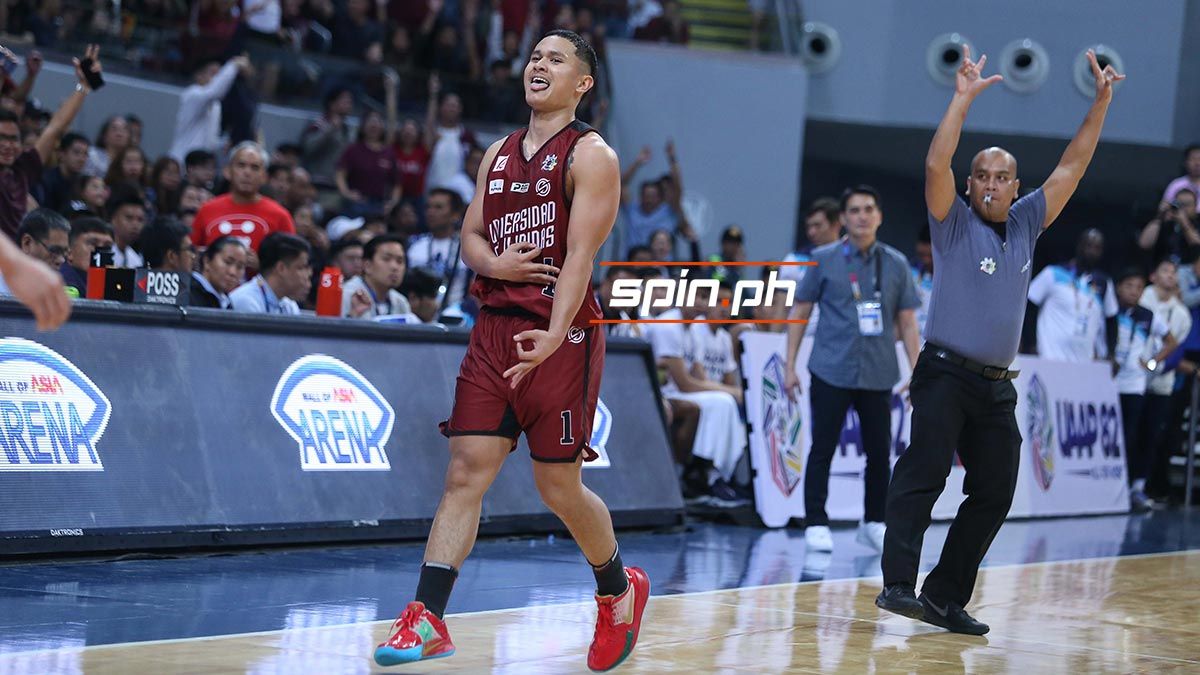 Continue reading below ↓
Recommended Videos
New recruit Kobe Paras has been impressive through his first two games for UP as he led the team in scoring with 22.5 points per outing to go with 6.0 rebounds. Bright Akhuetie is norming 15.75 points and 14.25 boards down low.
Gomez de Liano acknowledged the transition from his old go-to role to this new one will be a "hard adjustment," but he's all for it knowing it's for the sake of the team.
"I'll just continue to be patient and selfless," he said.
Gomez de Liano's team-first mentality has worked wonders as the Fighting Maroons sit at solo second place in the standings at 3-1.
"I'm really happy for the fact that we're winning. We've all been working hard for this to achieve our goals," he said.
Gomez de Liano's sacrifices isn't lost on coach Bo Perasol.
"Yun ang sacrifice. Yung ginagawa lang muna niya whatever is best for the team," said the soft-spoken mentor.