JININO Manansala is set to be named the new head coach of University of Santo Tomas' men's basketball team.
Spin.ph sources confirmed that the multi-titled mentor from St. Clare will assume the vacated Growling Tigers post after Aldin Ayo was forced to resign following the Tigers' controversial Bicol bubble.
The son of former PBA player Jimmy Manansala was part of Ayo's coaching staff in the last UAAP Season 82 when the Tigers made it all the way to the finals before settling for bridesmaid honors behind Ateneo.
He was named the head coach of the Tiger Cubs, but tendered his resignation in the fallout of the controversy.
Continue reading below ↓
Recommended Videos
A former UST team captain, Manansala played for coach Aric del Rosario from 1999 to 2003, and has long aspired to get the UST job.
He earned his spurs as a coach through the Saints' dominant run in NAASCU, where the school has won the league's last four championships while producing PBA players Aris Dionisio and Chris Bitoon.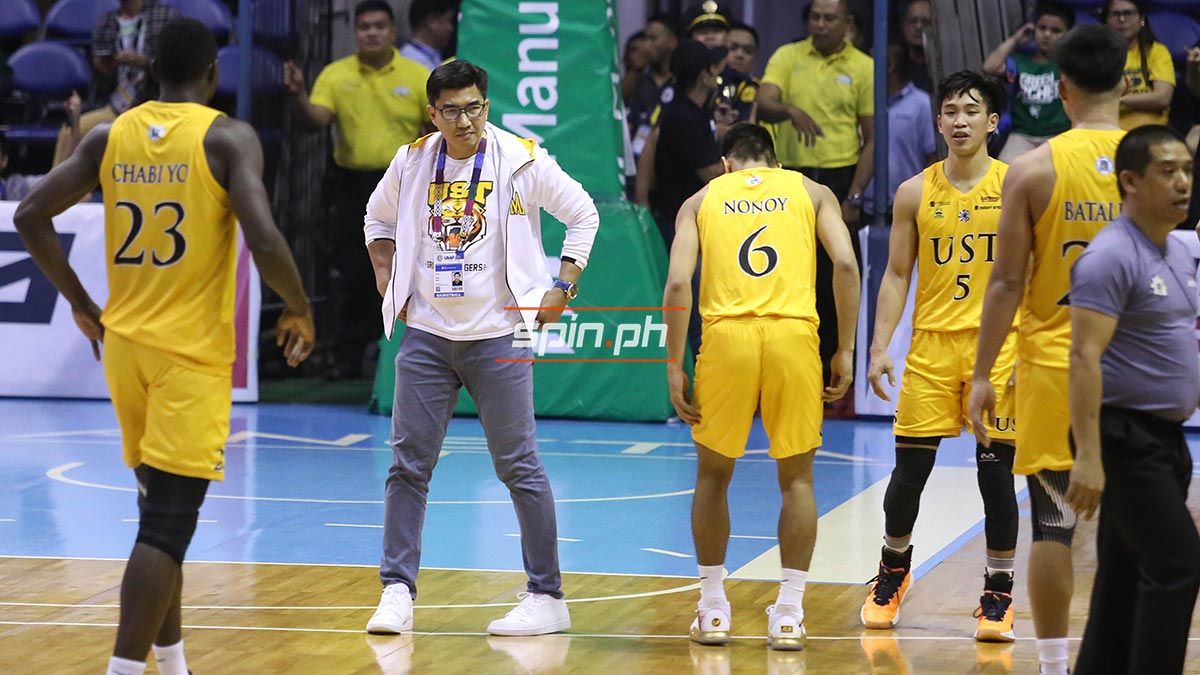 Manansala comes as a surprise choice for the Tigers, who saw a bevy of coaches either show interest in the position or make a formal application, among them Siot Tanquingcen, Aris Dimaunahan, and former Alaska import Sean Chambers,
The choice of Manansala is seen as a sign that that school wants to continue the program put in place by Ayo.
Aside from Manansala, longtime Ayo deputy Mcjour Luib will also take his place as the new head coach of the juniors program, sources added.
Luib, who was a former player of Ayo in Letran and was with him in his stops in La Salle and UST, will get his first coaching break with the Tiger Cubs.
It won't be an easy job, though, as UST is reeling from the mass exodus of its players, with eight pieces for the next UAAP season bolting to rival schools.
Ayo is still on the process of appealing the indefinite ban handed to him by the UAAP Board of Trustees (BOT) in hopes of once again coming back to the sidelines.
On Wednesday, the Espana-based school endorsed Ayo's appeal to lift an undefinite ban slapped on him by the UAAP Board of Trustees on the strength of a PNP report clearing the coach of any wrongdoing in the Sorsogon bubble.