JETT Manuel hoped he had gotten a chance to play with Bright Akhuetie at University of the Philippines in the UAAP.
But the recent graduate of UP shared his alma mater's excitement over the potential effects of Akhuetie's move to the Maroons basketball program.
Manuel made his thoughts known on Twitter when news broke that Akhuetie is set to join UP after securing his release from Perpetual Help, calling the move the Nigerian's 'best decision of his life.'
[See Mood bright in UP with Akhuetie addition]
When later pressed for comment, Manuel noted he's happy in finally seeing the gains that the basketball program had made after the Fighting Maroons were in contention for a Final Four berth in his final season.
"I'm excited for the team and the community. Personally wished to get the opportunity to play with a player of his caliber but I guess what I aimed to start last season is starting to bear fruit now," said Manuel.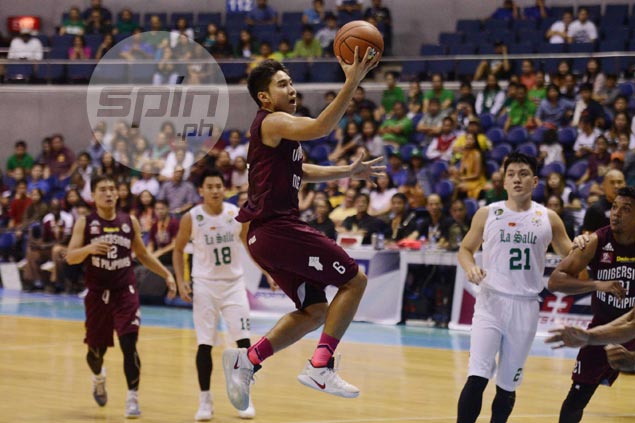 Continue reading below ↓
Recommended Videos
UP is getting a high-caliber player in Akhuetie, a Nigerian stud from Perpetual Help who was named to two Mythical Teams while playing for the Altas in the NCAA.
[See Akhuetie agrees to join UP, confirms Perasol]
Manuel believes reaching the Final Four in the UAAP can be a reality now with Akhuetie aboard in the next few years, especially with UP coach Bo Perasol and the school management heading the basketball program of the Maroons.
"I trust in the program of coach Bo and the continued support of the management. I'm looking forward to a Final Four appearance now," said Manuel.