EXPECTATIONS were high for Jerrick Ahanmisi coming into the UAAP Season 82.
With the keys to the Adamson kingdom already entrusted to him, everyone looked at the Fil-Nigerian to assume the role of the star for the Soaring Falcons.
But his start this year hasn't been the best, averaging only 8.5 points through the first two games.
And that's where coach Franz Pumaren came in, giving Ahanmisi the real talk he never knew he needed.
"He wants to make it to the PBA. I told him with the way he's playing, I don't think he can take it to the next level," the champion coach bluntly put it.
Ahanmisi responded the only way he knew how.
The 20-year-old exploded for 28 points on 7-of-14 shooting from three-point distance, to go with four assists, two rebounds, and two blocks in the 91-80 win over University of the East.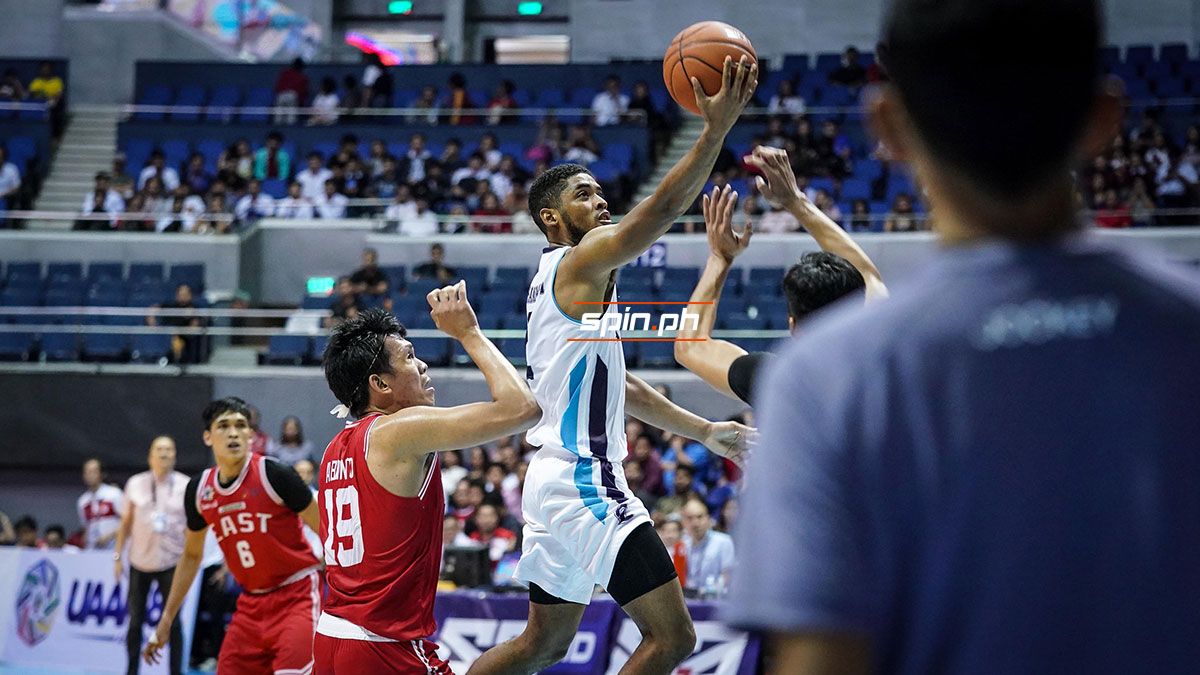 Ahanmisi no doubt took his coach's words to heart.
"Like what coach Franz said before we went out in the locker room, he kind of told me to step up my game a little bit cause I haven't been playing the way I think that he usually sees me play," he said.
"So I kinda took it a little bit personal and I went out there and I tried to do what I was capable of doing.
"And like what coach Franz said, I don't think we're at the best with the way we play yet. I think we're still gonna get their in time but today was a really good win for us."
It also helps that Ahanmisi has been kept on his toes with the emergence of Fil-Peruvian guard Valandre Chauca, who has been on a tear in his one-and-done UAAP season.
"He's a good shooter and I feel like if we're on the court together, we're gonna be a like a dynamic duo kind of thing," he said.
Ahanmisi, however, begs to disagree with Chauca's claim as the "best shooter in the UAAP" label, quipping: "I don't know about that."
Pumaren has a different take on the matter.
"Is it the best shooter in the UAAP this year or even in the previous years? Probably you can Google [to] 1986 who was the best shooter then," the former La Salle star guard said before exiting with a wide smile.
Recommended Videos