FOR the members of the last La Salle team which won a UAAP title, they hold nothing but gratitude to longtime backer Eduardo "Danding" Cojuangco.
Tributes from that Green Archers squad which captured the UAAP Season 79 crown back in 2017 flooded social media as they gave one final toast to "Boss ECJ."
"RIP Boss. Thank You for the Opportunity. Forever Grateful for Your Kindness and Generosity," wrote coach Aldin Ayo, who called the shots for that team led by Cameroonian high-flyer Ben Mbala.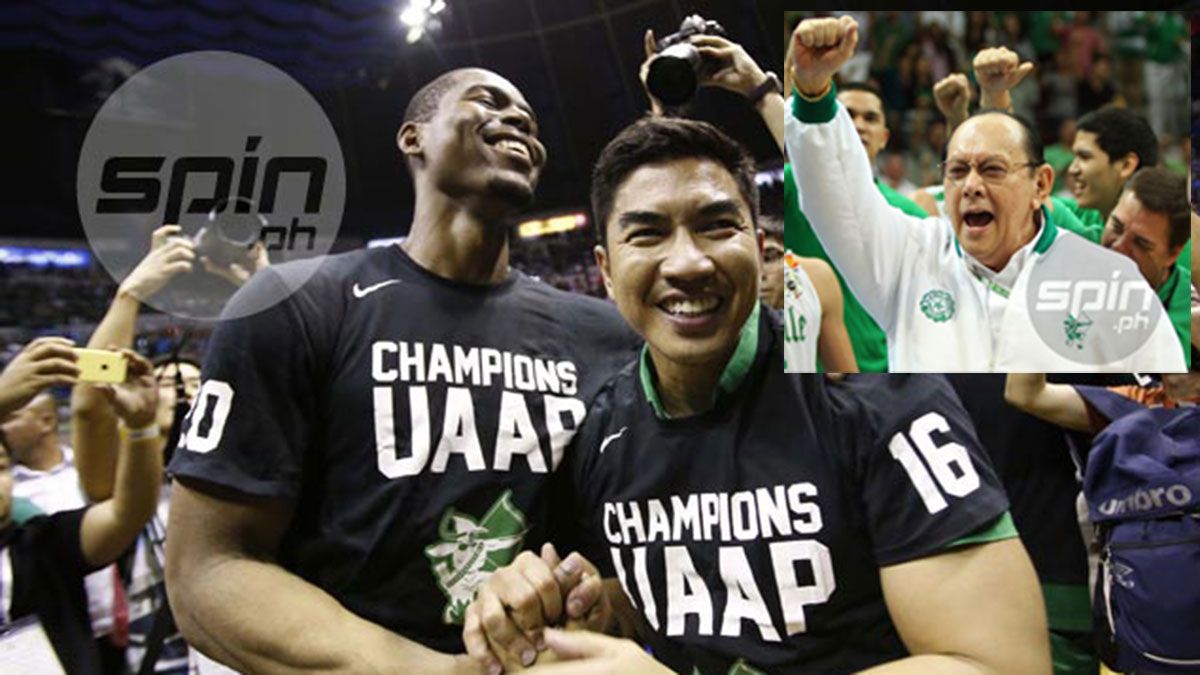 ADVERTISEMENT - CONTINUE READING BELOW ↓
Cojuangco passed away due to a lingering illness on Wednesday. He was 85.
The longtime La Salle godfather made it a point to consistently attend the Green Archers' games, from the summer leagues to the UAAP, whenever he can.
And as expected, he had a great impact to those players, most of whom he somehow had a personal hand in bringing to Taft.
"I'm really saddened by the news of Boss ECJ's passing. He was a great godfather to us during my years playing for the green and white," wrote Jeron Teng, who was the Finals MVP of that championship-winning squad.
"Despite his health conditions, he always made us feel his presence and support for the basketball team. I will always remember the time when there was a strong typhoon back in year 2012, team practice was moved to LSGH because of heavy flooding in different areas. Despite the typhoon and the flood, we saw boss ECJ entering the court to watch our practice and during that time he had an oxygen tank with him. The whole team was very surprised and we were all moved because his presence alone during that time really meant a lot to us."
ADVERTISEMENT - CONTINUE READING BELOW ↓
Other members of that squad also posted their condolences on their social media accounts.
ADVERTISEMENT - CONTINUE READING BELOW ↓
ADVERTISEMENT - CONTINUE READING BELOW ↓
That remains as the last Green Archers squad which won the UAAP championship.