JAMIKE Jarin is ready to push the panic button as National University has no other recourse but to pull off a miracle if it wants to get back from the dead and make a late push to the Final Four this UAAP Season 82.
The champion coach acknowledges that there's really no other option for the Bulldogs but to churn out the best basketball they can if they want to still make it to the playoffs.
"We need to recover fast because the first round is done," he said. "We got the second round coming in and we have a week to prepare and hopefully, we get it back."
It has been a tough season for NU, losing a number of heartbreakers in what has been a hardlucked campaign.
Although the Bulldogs were finally able to pull off a victory, 61-39, over Far Eastern University last week, all of the positives they had were thrown right to the dumpster with their 78-72 loss to University of the East on Sunday.
"It's very frustrating," lamented Jarin. "Of all the losses, this game against UE is the one we deserved to lose."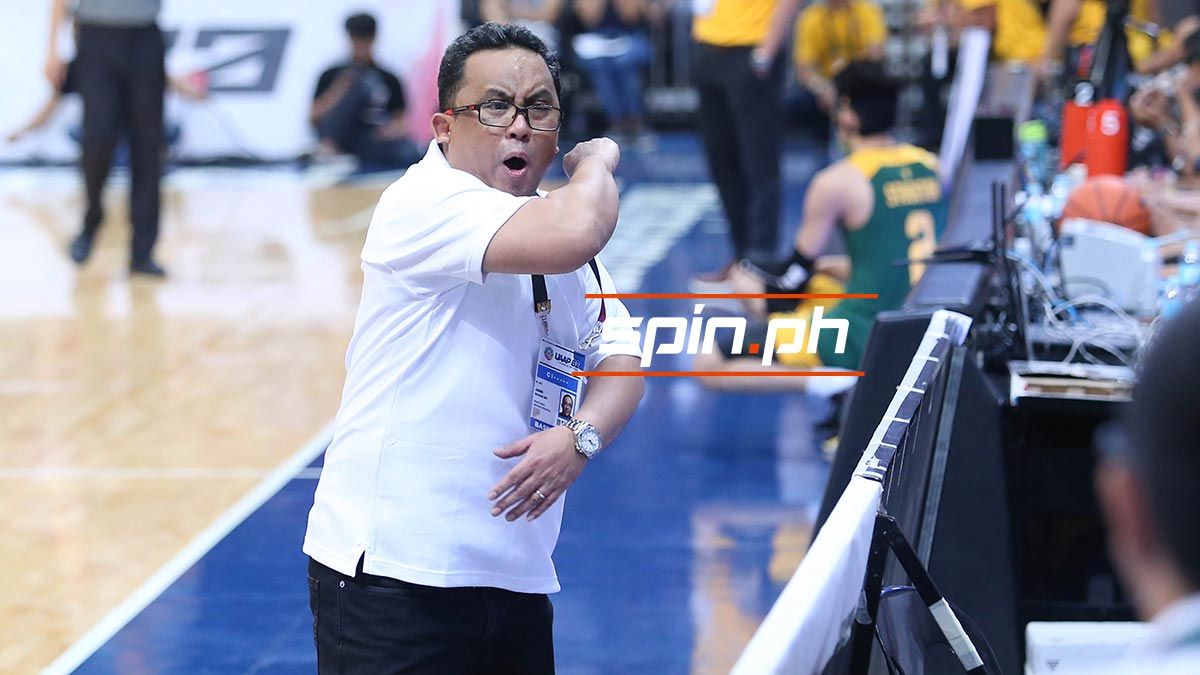 Continue reading below ↓
Recommended Videos
"We didn't show up. The start of the game, we were very complacent. We were passive and we didn't play our usual game and we didn't defend."
And the numbers do show just that, with UE making mincemeat of NU's defense as it shot on a 54-percent clip.
That's just unacceptable for Jarin, who saw his side play tremendous defense against top-tier teams in their past heartbreaks.
"Even in our early games against Adamson, La Salle, and UST, we were playing great defense. But against UE, we weren't pressuring and I really think we deserved to lose that game," he rued.
As always, Jarin took full responsibility in the defeat, yet knows that if these things hold up, the Bulldogs might just bid their season goodbye.
"Of course as the head coach, you should prepare these men for battle and we weren't able to sustain the intensity especially on defense. We just have to do better in the coming games," he said.