IT hasn't been the best of starts for National University in the UAAP.
Just days after a heart-wrenching 84-83 overtime loss to Adamson, the Bulldogs suffered the same fate on Wednesday, this time courtesy of La Salle, 83-82.
Those cardiac finishes have certainly taken a toll on coach Jamike Jarin.
"Actually, I'm headed to the Heart Center right now," joked the champion mentor after the setback.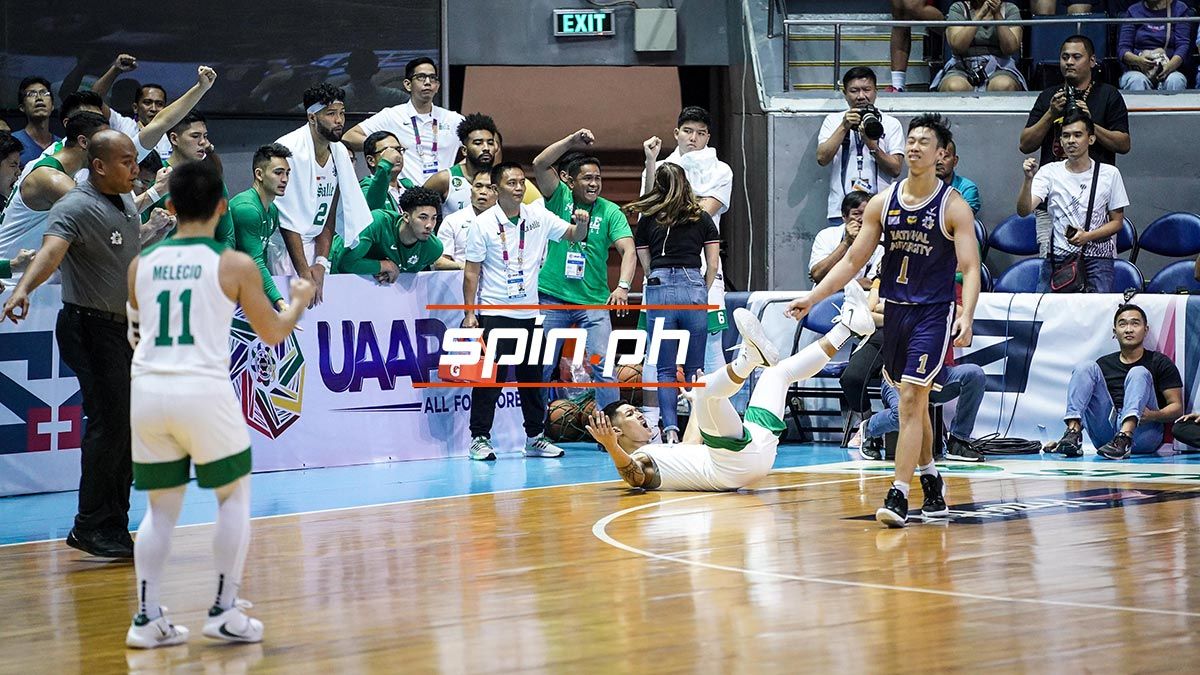 As tough as the setbacks were, Jarin took consolation in the way his young NU team has performed, which, in Jarin's eyes, is definitely a step up compared to last season's run.
"That's the way the ball bounces. Again, we can't win them all and it's heartbreaking for everybody, especially to us. But I thank all the boys for playing their hearts out. The ball just didn't bounce the way we want it to be," he said.
The Bulldogs' character was tested in this clash against the Green Archers, where Shaun Ildefonso brought his side back from 14-points down, 80-66, before Kurt Lojera's winner extinguished those upset hopes.
Jarin urged his wards to not be discouraged and to keep on scratching and clawing, believing that Lady Luck favors those who work harder.
"The harder you work, the luckier you get. So we cannot just rely on luck and we have to keep on working hard," he said, acknowledging that it's still too early to press the panic button for the Jhocson crew.
"We still got 12 games. We're 0-2 right now, could have been 2-0. But we'll continue to grind it out and I believe in this group of young men and we will continue to fight and to get better."
NU springs back to action on Sunday against University of Santo Tomas.
Recommended Videos