JAMIE Malonzo truly has burst into the scene in his lone UAAP season in La Salle.
The Fil-Am forward introduced himself in a big way, averaging 15.8 points, 9.9 rebounds, 1.6 assists, and 1.2 steals in 28.3 minutes in the 13 games he suited up for the Green Archers.
It was just a short three-month stay in Taft for the Portland State University graduate, one Malonzo wishes could have lasted longer.
"I'm sad honestly. I wish I had more time with the guys. I wish I had more time with the fans and to be able to wear the green and white. I wish I have more games to play," he said.
It didn't help that in his lone season, La Salle missed out on the Final Four, wounding up with an even 7-7 win-loss record this UAAP Season 82.
But Malonzo believes that he has done enough in maximizing his limited time with the Green Archers.
"For what we had, I think I maximized it a little bit," the 6-foot-7 high-flyer said, looking at the close games all-season long which could have worked in La Salle's favor.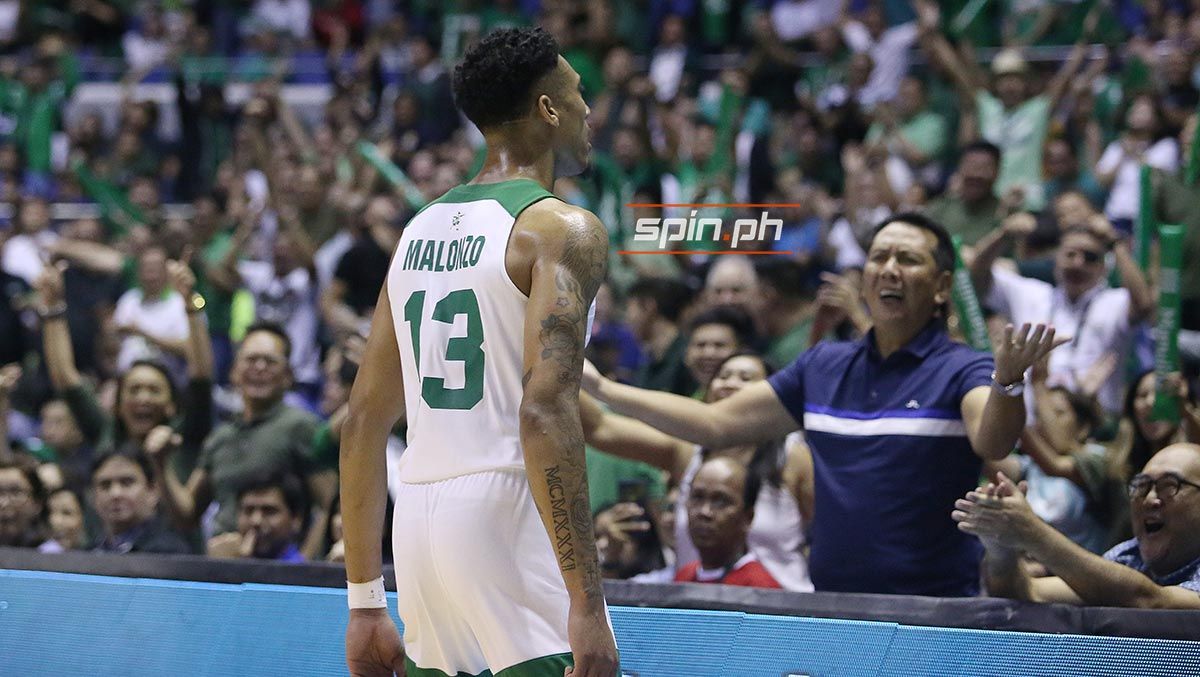 Continue reading below ↓
Recommended Videos
"You know, there's some games we wish we could take, but other than that, I'm proud of how the season ended and proud with how our seniors went out and proud to wear the green and white."
Now, Malonzo shifts his focus to the future, with him eyeing to soon play in the PBA.
"I guess I got to move forward, right? So going forward, I got a couple requirements I got to do before I can enter my name into the PBA Draft so that's what I'll be working on. And that's what I think my plan is going forward," he said, with the PBA D-League soon on the horizon.
"We knew that we're going to be in this position, so we've been working on this since day one. I think there's still more for me to show."