NATIONAL University coach Jamike Jarin confronted La Salle consultant Jermaine Byrd in the final seconds of their UAAP game on Sunday, feeling the Green Archers had no reason to call for timeout with the game's outcome already beyond doubt.
"Who wouldn't [get mad]? It's unwritten ethics," the outspoken mentor lamented after the Green Archers' 85-61 trouncing of the Bulldogs in the UAAP Season 82. "Everybody knows that, not only in basketball. I don't know what his intentions were. I think he just wanted to field in the other guys."
With La Salle leading, 83-60, with 1:23 remaining, Byrd sued for time and irked Jarin, who hurled expletives towards the American coach.
"I really don't know. Hindi lang naman dito pina-practice yun eh," Jarin said.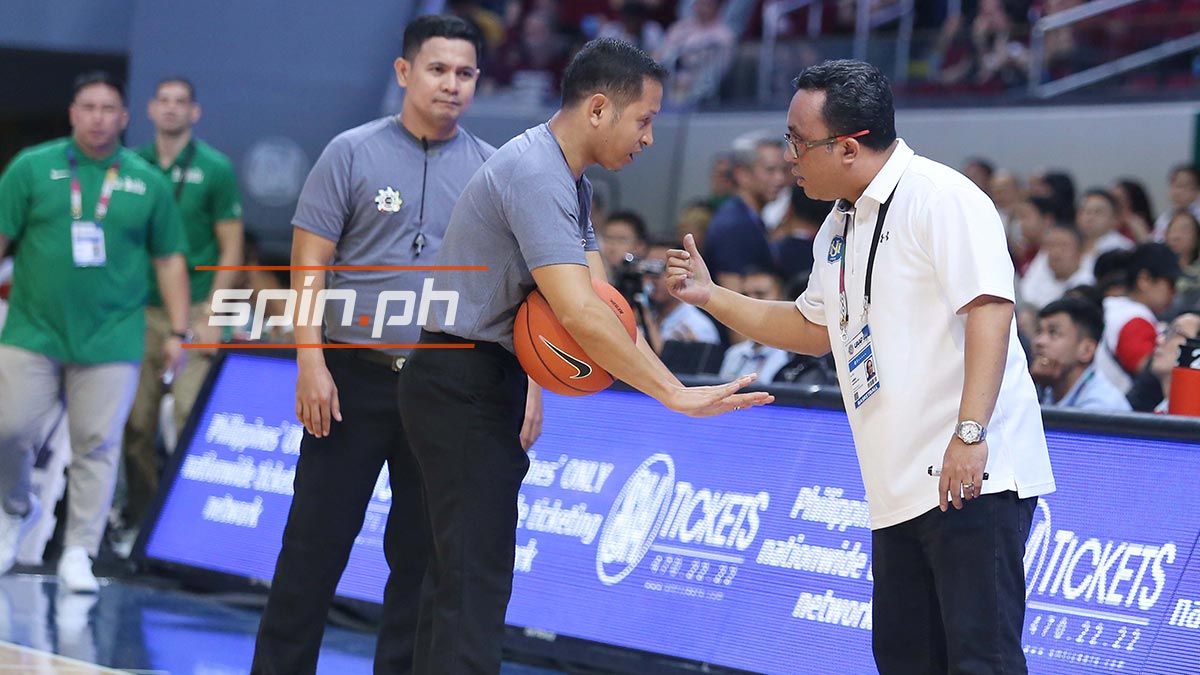 Continue reading below ↓
Recommended Videos
Curiously, Danny Ildefonso, who serves as an assistant coach for NU, and longtime San Miguel teammate and pal Danny Seigle, now the director of basketball operations of La Salle, found themselves in the middle of the spat pacifying their coaches.
Byrd said that he meant no disrespect with the timeout and was only trying to get Justin Baltazar, who at that point already posted a crazy 25-point and 25-rebound statline, back on the bench as he was already suffering from cramps.
"My best player was cramping up the whole game. He was getting fouled all game. He had to come out of the game. So I called on him to forget about the game," he shared.
Byrd subbed Baltazar, together wth Andrei Caracut, Aljun Melecio, and Kurt Lojera in favor of seldom-used players Jordan Bartlett, Joaqui Manuel, Francis Escandor, and Donn Lim during that dead-ball situation.
Jarin was still seething after the game, refusing to shake hands with La Salle's de facto coach and even trying to confront Byrd.
The American mentor offered an apology to Jarin after the game, saying: "I respect all of the coaches of this league. Meant no disrespect. I apologized to coach and that's all it was."
The NU coach later accepted the apology, noting: "We're all humans. I have no problems with that. I accept that."