IF you're a basketball fan, you should be quite familiar with the 'ex-boyfriend' in one of the Jollibee videos that have become the talk of the town leading up to Valentine's Day.
In the touching climax to Crush, a video about love that persists and wins, the leading lady is seen chatting with her varsity player/ex-boyfriend in an alumni homecoming before the scene ended with her in the arms of the silent admirer she ended up marrying.
WATCH:
The role of the older ex-boyfriend-varsity player was played by Joey Santamaria, who is actually perfect for the part since he was a college basketball star during his younger years.
For those too young to have witnessed his career, Santamaria played for La Salle in the late eighties and was in fact a member of the first Green Archers team to win a UAAP championship.
The 6-foot-3 Santamaria was the starting forward in that team that also included Jun Limpot, Johnedel -Cardel, Rafa Dinglasan, Teddy Monasterio, Gee Abanilla, and the late Jonas Mariano.
[See Former teammates, family grieve passing of former La Salle gunner Jonas Mariano]
That team, coached by Derrick Pumaren, won the 1989 UAAP championship after losing in the 1987 and 1988 finals to arch-rival Ateneo, then led by Jun Reyes and Danny Francisco.
Continue reading below ↓
Recommended Videos
It was, in fact, his basketball background - and his uncanny resemblance to the young model who played the varsity player in the early part of the video - that got Joey the part in the viral video directed by Joel Ruiz.
"Of course, that played a big part, aside from the fact na medyo kahawig ko 'yung younger guy," said the former Green Archers standout when SPIN.ph finally tracked him down.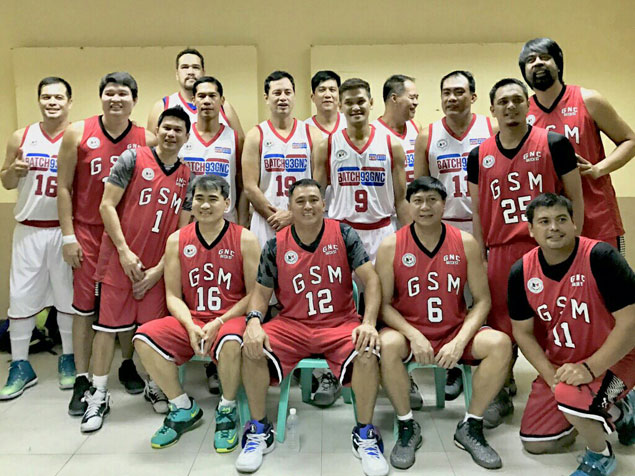 Santamaria later had a long, eight-season career in the PBA, where he was mostly a back-up forward for Purefoods, Pepsi, Mobiline, and San Miguel before taking his act to the MBA where he played three more years for the Iloilo Voltz.
He retired in 2002 after one more season with the Cebu Gems.
Joey said he stumbled into a post-basketball career as a commercial model in 2005 after joining a San Miguel All-Stars side that played exhbition games around the country. He and Vince Hizon were cast in one commercial, and one gig led to another.
"I was approached by one talent scout who asked if I wanted to do more, dahil may demand daw for such parts," Santamaria, looking as if he hardly aged, recounted. "So one part led to another, and now I'm doing around three to five commercials a year."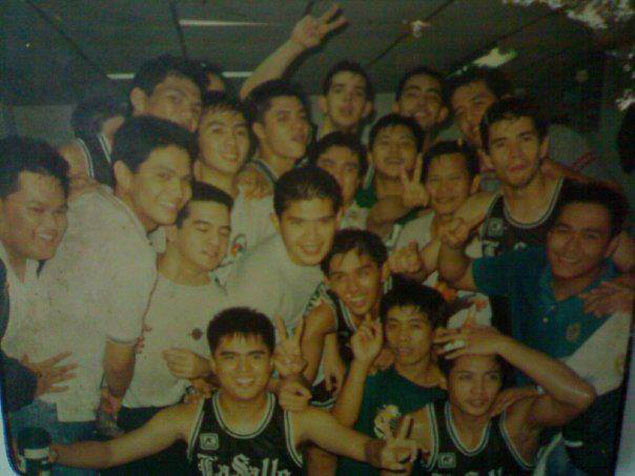 To date, he has done over 30 television commercials for brands like BPI, Meralco, and Emperador, but Joey admits none attracted as much attention as the small part he played in the Jollibee video.
"I've been getting calls and texts from friends I haven't heard from in a while, even from those now based overseas," Joey laughed."I guess that's the power of digital (media), plus the fact that TV commercials here aren't seen in the US, unlike digital (videos)."
Short as the part may be, Joey, 49, said the Jollibee video still took long hours to shoot.
"I think the actual shoot took two hours," he said, "but I was there from 6:30 in the evening to three the following morning. So it isn't as easy as it looks."
Santamaria enjoys his post-basketball career, but it's actually not his bread and butter. The son of noted concert pianist Ingrid Sala Santamaria is into vintage cars - he has quite an extensive collection - and, just recently, took over the ad agency founded by his father.
And basketball?
It's his first love, but that has to take a backseat now.