UNIVERSITY of Santo Tomas isn't just expected but also required to attend the Tuesday meeting between the UAAP and the government officials in relation to the supposed Bicol bubble training of the Growling Tigers.
In a statement released by the UAAP through executive director Atty. Rebo Saguisag on Wednesday, the league is expecting full transparency from the school with regards to its ongoing investigation about the matter which didn't just see the admonishment of team captain CJ Cansino, but also the resignation of Institute of Physical Education and Athletics (IPEA) director Fr. Jannel Abogado, OP.
"The University of Santo Tomas has announced that it has created a committee to investigate reports that may run contrary to government regulations. The fact-finding committee is wrapping up their investigation and will be forwarding the result to the Rector's Office tomorrow," he wrote.
"A member of the committee will be asked to submit the report and attend a meeting with the Commission on Higher Education, Philippine Sports Commission, Department of Health, and Games and Amusements Board."
ADVERTISEMENT - CONTINUE READING BELOW ↓
Officials of the UAAP, led by Saguisag and president Nonong Calanog of La Salle, met anew with government officials on Wednesday to continue its probe on the Growling Tigers' Sorsogon sojourn under the watch of coach Aldin Ayo.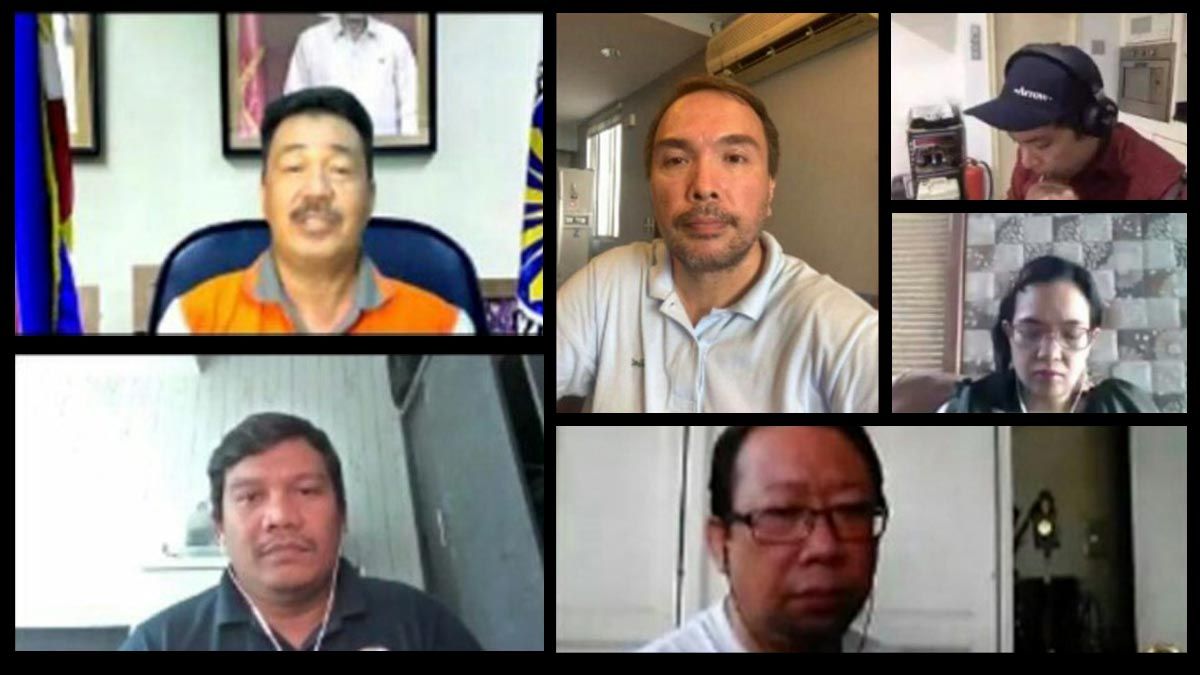 Aside from that, also part of the discussions were the training session of the National University Lady Bulldogs in both Sampaloc and Calamba campuses.

ADVERTISEMENT - CONTINUE READING BELOW ↓
Present for the virtual conference were PSC national training director Marc Velasco, GAB chairman Baham Mitra, CHED commissioner Prospero de Vera and executive director Atty. Cindy Jaro, and DOH representative Rodley Carza.
UST has "respectfully declined" the invitation for the meeting both last Saturday and on Wednesday.
The meeting on Tuesday will be the final gathering of the group, with resolutions and sanctions expected to be meted out.
Saguisag reiterated the league's stance on trainings as non-professional sports remain prohibited in this time of COVID-19.
"The University Athletic Association of the Philippines is committed to protecting the health and safety of each of its student-athletes. We firmly adhere to government policies and directives that require our collective commitment to manage the challenges of the pandemic," he said.
"We have reminded our members regarding the proper conduct of sports activities at this time."
___
Spin fans unite at the Spin Viber Community! Join the growing community now and complete the experience by subscribing to the Spin Chatbot.
ADVERTISEMENT - CONTINUE READING BELOW ↓