ALDIN Ayo's brilliance on the sidelines cannot be overstated. It's a pity his run as the University of Santo Tomas head coach ended in such fashion.
With the controversial Bicol bubble bursting and the threat of sanctions hanging over his head, the Sorsogon-born mentor on Friday tendered his resignation, which the school accepted on Saturday morning.
Suddenly, a once promising program went down in shambles, less than a year removed from making it to the finals.
Disappointment in the Espana camp is understandable.
Since the institution of the Final Four, only three mentors have led the Growling Tigers to the championship series within their first two years on the job and Ayo was one of those.
The others who did were Pido Jarencio, who steered UST to the UAAP Season 69 crown in 2006 behind Mythical Team member Jervy Cruz, Finals MVP Jojo Duncil, and Sixth Man awardee Dylan Ababou; and Bong dela Cruz, who helped the Growling Tigers, bannered by Kevin Ferrer, Ed Daquioag, Louie Vigil, and Karim Abdul, reach the UAAP Season 78 Finals in 2015.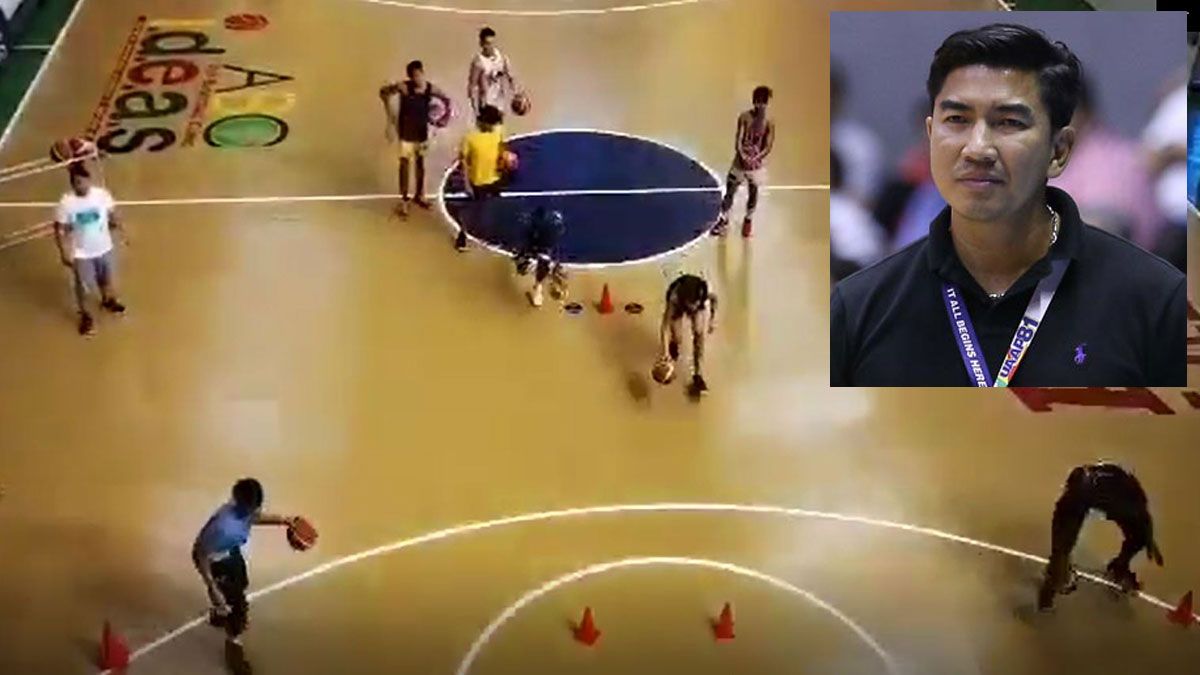 Continue reading below ↓
Recommended Videos
There's much more.
Compared to the coaches who've held their post in the UAAP for at least four years and more since the year 2000, Ayo's combined record in his time between La Salle and UST ranked fifth-best.
The feisty mentor has amassed a 46-22 win-loss card, an impressive 67.6-percent winning rate as he collected a crown with the Green Archers in his first year back in 2016, as well as a pair of runner-up trophies.
Leaning on Ben Mbala and Jeron Teng, Ayo guided La Salle to a 16-1 record en route to a gold medal in UAAP Season 79. The Green Archers went 14-4 the year after as they lost to Ateneo in the championship of UAAP Season 80 before his sudden departure from Taft.
His first year at UST wasn't as pretty as a 5-9 card forced him to miss the postseason for the first time in his career back in UAAP Season 81.
But Ayo came back with a vengeance a season later, forming a potent Growling Tigers crew starring Soulemane Chabi Yo, Mark Nonoy, Rhenz Abando, and CJ Cansino to amass an 11-8 slate and scale the stepladder semis before bowing to Ateneo in the UAAP Season 82 Finals.
The only coaches to have a better percentage record than Ayo since 2000 in the same four-year timeframe?
Just four.
Ateneo's Tab Baldwin tops the chart, of course, with his 58-12 win-loss record (82.9-percent) highlighted by the Blue Eagles' three-peat.
Following suit were Ateneo's Norman Black who went 50-17 (74.6-percent) from 2005 to 2008, Far Eastern University's Nash Racela who got 47-21 (69.1-percent) from 2013 to 2016, and FEU's Glenn Capacio who had 43-20 (68.2-percent) from 2007 to 2010.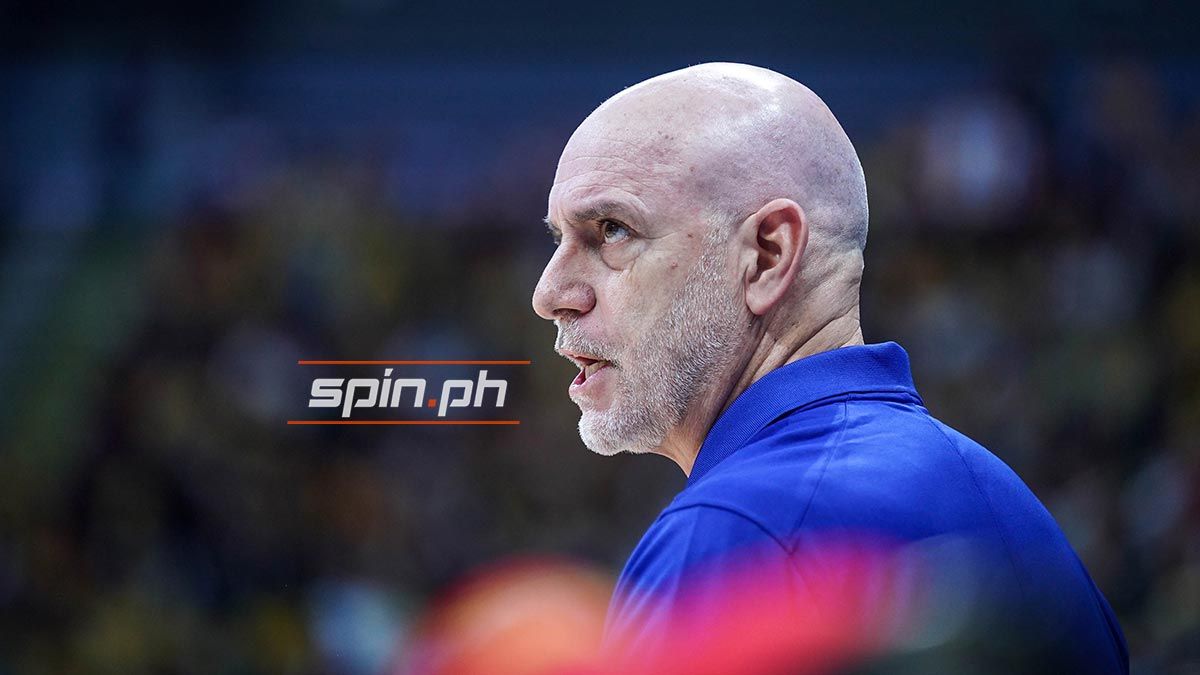 Here's the full list:
Tab Baldwin (Ateneo 2016-19) - 58-12 (82.9-percent)
Norman Black (Ateneo 2005-09) - 50-17 (74.6-percent)
Nash Racela (FEU 2013-16) - 47-21 (69.1-percent)
Glenn Capacio (FEU 2007-10) - 43-20 (68.2-percent)
Aldin Ayo (DLSU 2016-17, UST 2018-19) - 46-22 (67.6-percent)
Dindo Pumaren (UE 2004-07) - 40-21 (65.6-percent)
Koy Banal (FEU 2000-03) - 39-25 (60.9-percent)
Eric Altamirano (NU 2011-14) - 39-26 (60-percent)
Franz Pumaren (Adamson 2016-19) - 31-29 (51.7-percent)
Pido Jarencio (UST 2006-09) - 32-31 (50.8-percent)
Bo Perasol (UP 2016-19) - 30-32 (48.4-percent)
Leo Austria (Adamson 2008-11) - 27-32 (45.8-percent)
Derrick Pumaren (UE 2014-17) - 21-36 (36.8-percent)
To add more perspective to that list, Franz Pumaren easily owns the pole position if the list is extended to the start of the Final Four era.
He went an amazing 61-11 record for a whopping 84.7-percent from 1998 to 2001 -- which was when La Salle won its four-peat behind Renren Ritualo, Don Allado, Mike Cortez, Willy Wilson, and Mac Cardona.
Legendary coach Aric del Rosario, meanwhile, went 43-14 (75.4-percent) from 1990 to 1993, which was his second tour of duty for UST.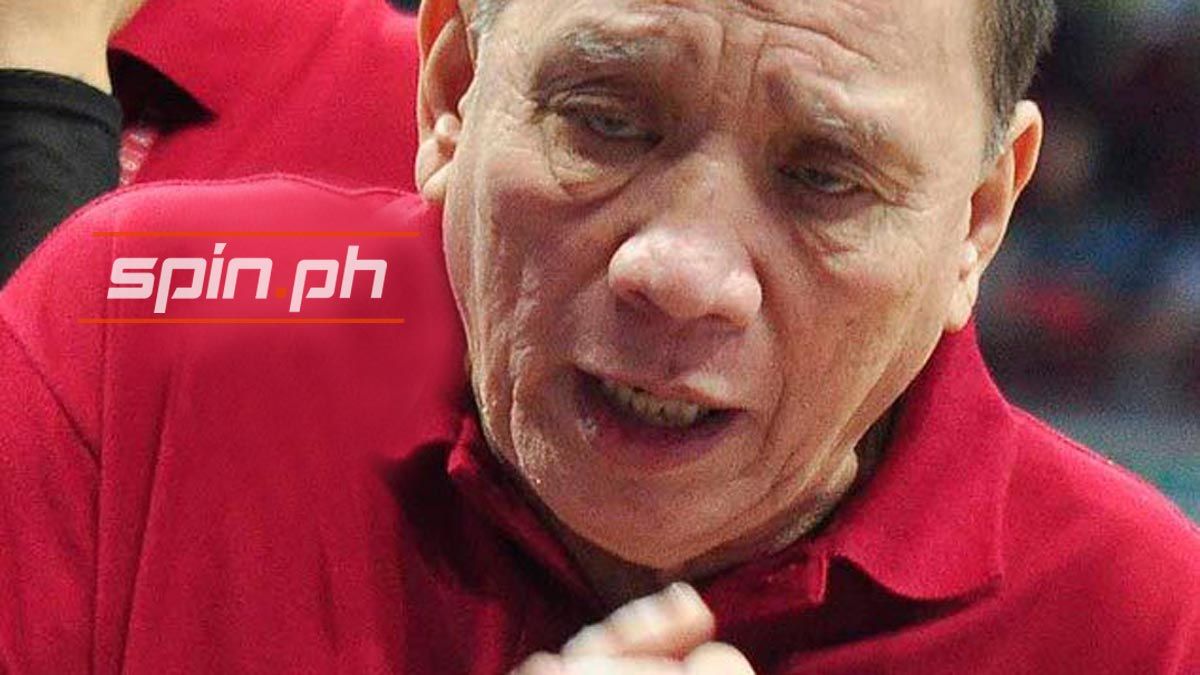 The last of those, obviously, was when the Growling Tigers completed the 14-0 run to automatically take home the UAAP Season 56 championship thanks to the leadership of Dennis Espino, Rey Evangelista, Patrick Fran, Gerard Francisco, Chris Cantonjos, and Siot Tanquingcen.
Also, Ayo is one of only five mentors to steer their teams to the UAAP title in their first season on the job since 2000.
La Salle winning the championship in 2016 pushed him to the exclusive club which only include Joel Banal (Ateneo in 2002), Bert Flores (FEU in 2005), Pido Jarencio (UST in 2006), and Juno Sauler (La Salle in 2013).
Others who made it to the finals but failed to win the UAAP crown in their first year were Koy Banal (FEU in 2000), Lawrence Chongson (UE in 2009), and Tab Baldwin (Ateneo in 2016).
Also deserves to be mentioned was Ayo's lone season in his alma mater back in 2015.
Coming out of obscurity, the charismatic coach banked on his leaders Mark Cruz, Kevin Racal, and Rey Nambatac as Letran stunned San Beda and captured the NCAA Season 91 throne.
With that, Ayo became only one of seven coaches to steer their sides to an NCAA championship in their first try since 2000.
Also part of that list are Bonnie Tan (Letran in 2019), Boyet Fernandez (San Beda in 2013), Ronnie Magsanoc (San Beda in 2012), Ato Agustin (San Sebastian in 2009), Frankie Lim (San Beda in 2007), and Dong Vergeire (St. Benilde in 2000).
Those who made it to the championship in their first year but settled for runner-up honors were Jamike Jarin (San Beda in 2015), Jerry Codinera (Arellano in 2014), Topex Robinson (San Sebastian in 2011), Junel Baculi (PCU in 2005) and Turo Valenzona (San Sebastian in 2000).
That's why it's a shame that a coach in the caliber of Ayo now finds himself without a team, especially with the way his term with the Growling Tigers ended.
Yet it also won't be a surprise if he finds a new home soon. After all, great coaches can only be nomads for so long, right?