When former PBA star Dondon Hontiveros was 22 years old, he felt like a "small fish" thrown into the ocean when he made the move from the Cebu Gems of the defunct Metropolitan Basketball Association (MBA) to Tanduay in the PBA.
Now, 20 years later, it's Hontiveros' son Isaiah Blanco who will be making the move to Manila and the current Cebu City councilor firmly believes that to have this experience at such a young age will help his son fare better in the long run.
The younger Hontiveros — a promising 6-foot-3 left-handed guard who led the University of Cebu Junior Webmasters to two straight finals appearances in the Cebu Schools Athletic Foundation Inc. (CESAFI), winning one in the process — recently committed to join the De La Salle Green Archers in the UAAP.
Hontiveros is aware that Isaiah's transition from high school basketball to college will not be without bumps. But he is excited that his son will get to face this challenge early in his basketball career.
"It's not guaranteed that he can make an immediate impact because playing high school and college basketball are two different things," said Hontiveros. "And it's difficult to be in a new environment but I am excited to see how he responds to what he will be facing at an early age."
Continue reading below ↓
Recommended Videos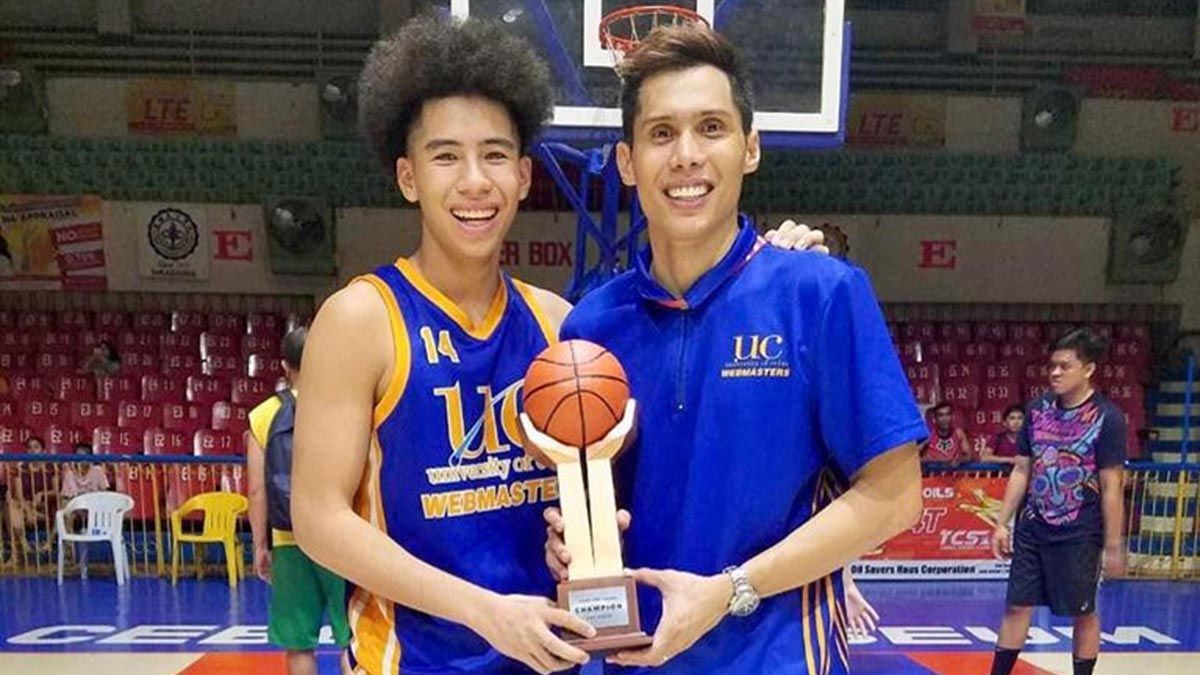 Hontiveros recalls he was already 22 years old when he finally got to play in Manila full time after the Tanduay Rhum Masters acquired him following a stellar career with the Cebu Gems in the MBA.
"I was 22 when I was a big fish in a small pond. Then I went to Manila and became a small fish in the ocean. To experience that at an early age, I think, is going to be milestone for him (Ice). I believe it will help him grow and we will always be there to guide him," relayed Hontiveros.
Isaiah candidly revealed that it appeared that his father was more excited about the entire recruitment process than he was. Dondon admitted as much and said it was exciting to listen to schools talk about things that his son needs to work on and how he can fit into their respective basketball programs.
"It was a new experience for me and that got me excited to listen to them especially on what they think Ice needs to work on and how he can help the team. It is a milestone to be recruited by the top universities," said the man popularly known as the "Cebuano Hotshot."
However, Dondon made sure that the final say would be made by his son.
"Like what happened last year, we wanted him to play in FEU but he felt different and wanted to give UC back-to-back titles. He didn't get to do that but I can say he developed more as a leader," Hontiveros added.
Looking back on his own path and the one that his son is about to take now, Dondon said his son Ice is a more complete player than he was when he was 18.
"At 18, I was just a shooter but I knew what I needed to do to get better. I was not the leader or the team captain so I was just focused on how to get better. Ice had more responsibilities at his age. He worked to be a better player, he worked to help his teammates get better," shared Dondon.
One thing that Ice needs to work hard on, Dondon said, is his perimeter defense. He expects his son to quickly improve in that regard, having to chase around La Salle's prolific guards Aljun Melecio and Evan Nelle in practice every day.
"One part where he needs to work hardest on is be a dependable wing defender. He needs to get stronger and he needs that speed to keep up with a scoring guard. I am excited that he has Aljun Melencio and Evan Nelle to chase everyday. He will learn," said Hontiveros.
Spin fans unite at the Spin Viber Community! Join the growing community now and complete the experience by subscribing to the Spin Chatbot.