OH, how times have changed.
From being one of the most promising young teams who pose a legitimate threat to the throne of Ateneo, University of Santo Tomas suddenly finds its men's basketball team in a wreck -- all thanks to the Growling Tigers' training sessions in Capuy, Sorsogon -- now been infamously dubbed as the Bicol bubble.
Three weeks since the lid was blown and a lot has changed, and we mean a lot.
Beleaguered head coach Aldin Ayo has tendered his resignation on Friday, to which the school begrudgingly accepted on Saturday morning.
Also part of those changes in the Growling Tigers were Ayo's trusted deputy Mcjour Luib, and newly installed Tiger Cubs head coach Jinino Manansala.
Fr. Jannel Abogado, OP stepped down from his post as the director of the school's Institute of Physical Education and Athletics (IPEA), with Fr. Ermito de Sagon, OP replacing him.
Five players -- to our knowledge -- have already departed España.
First of whom was the banished team captain CJ Cansino, who has since moved on to University of the Philippines.
Rhenz Abando, Brent Paraiso, and Ira Bataller, who complained about abdominal pains in that Sorsogon sojourn, have all dropped out from the school. The three are rumored to be heading to Letran.
Seldom-used rookie Jun Asuncion has also bolted UST for Mapua, although he was not part of those who "voluntarily" went to Bicol.
And it doesn't seem like we've seen the end, with UAAP Season 82 Rookie of the Year Mark Nonoy and incoming sophomore Deo Cuajao among those rumored to be on the move, too.
ADVERTISEMENT - CONTINUE READING BELOW ↓
Add to that the graduations of Renzo Subido, Zachy Huang, and Enrique Caunan, as well as Nat Cosejo and Albert Bordeos being out of the team and the Growling Tigers have lost two-thirds of the roster which made it to the Finals and went toe-to-toe against the Blue Eagles.
So who's left?
Soulemane Chabi Yo, the UAAP Season 82 MVP, is one of those left standing as the versatile Beninese forward will have the next season as his final playing year.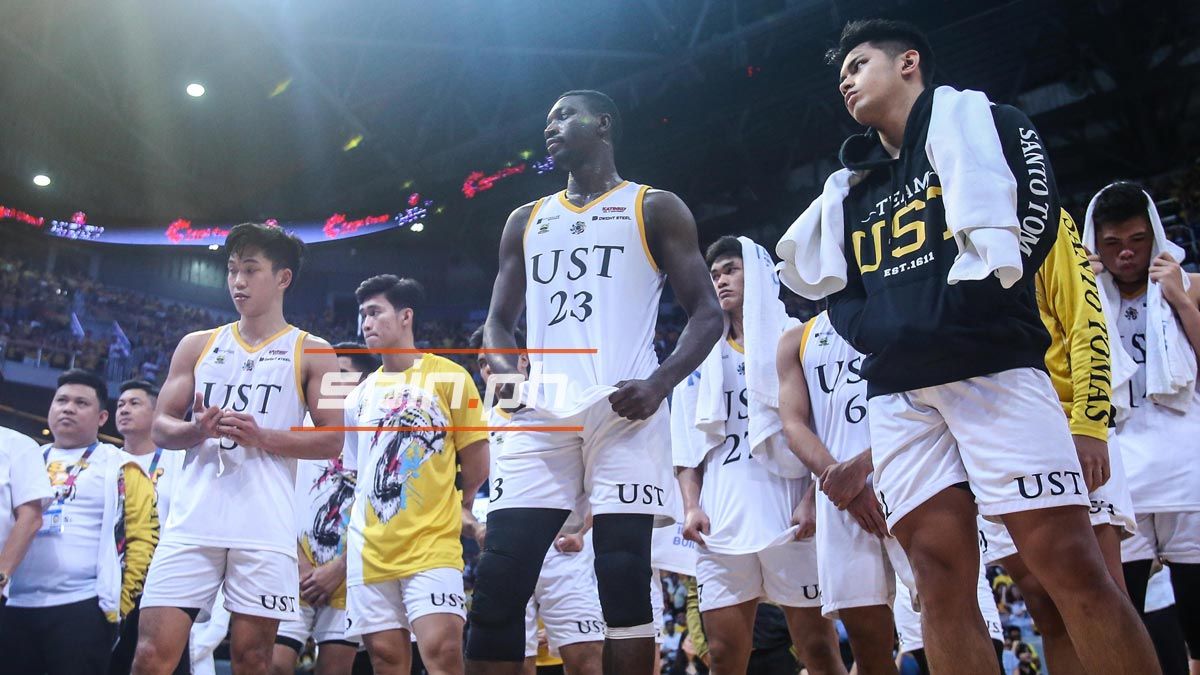 For the sake of argument, Nonoy and Cuajao remain in UST's backcourt, together with second-year shooting guard Migs Pangilinan.
Sherwin Concepcion, who was one of the Growling Tigers' best snipers from deep last season, is still staying, as well as undersized big Dave Ando.
That leaves six players from last year's roster -- barely one-third of last year's 16-man lineup.
Excitement was actually on a high for the players who are set to join UST this coming season even before the controversy.
Leading the charge is former Gilas Pilipinas Youth standout Bismarck Lina, who is moving up after a stellar high school career with the Tiger Cubs.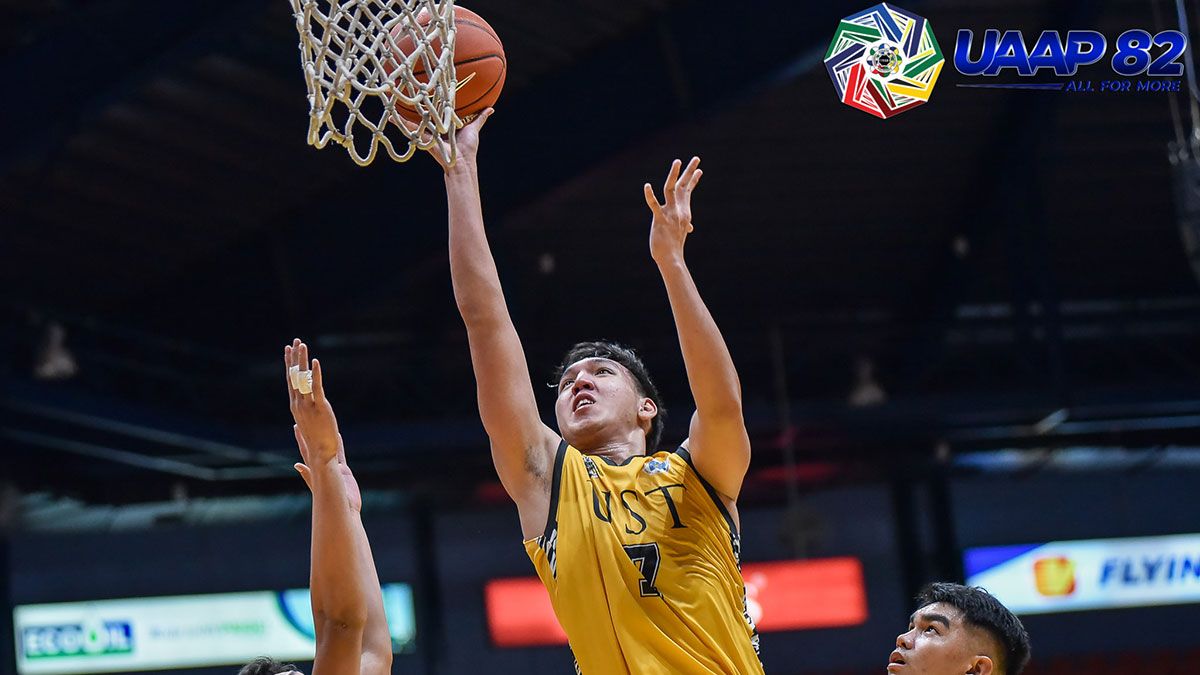 Veteran St. Clare guard Joshua Fontanilla was set to play his two-and-done UAAP year this season, while tireless forward Bryan Santos was coming in from Technological Institute of the Philippines and will suit up for two seasons.
Paul Manalang, Bryan Samudio, Christian Manaytay, Ian Herrera, and Joshua Garing were all set to move up from Team B, as well as Carlos Sumabat from UST High School, and Bacolod natives Aldave Canoy from STI-West Negros University and Daniel Coo from Ateneo.
That's still a promising young roster to have, albeit with little less expectations this time.
But without Ayo in charge, the question looms: what's next for UST?
Your guess is as good as ours.
___
Spin fans unite at the Spin Viber Community! Join the growing community now and complete the experience by subscribing to the Spin Chatbot.
ADVERTISEMENT - CONTINUE READING BELOW ↓