FOR the past 12 years, Gilbert 'Jun' Reyes has been living a quiet life away from basketball in the United States.
But to this day, Reyes said the time he led Ateneo over La Salle in the first UAAP men's basketball finals involving the two rival schools holds a special place in his heart.
As La Salle and Ateneo prepare for Game Two of the Season 79 championship series, Reyes looked back with fondness at the time the two arch-enemies met in a UAAP finals 28 years ago after bolting the NCAA one after the other.
The crafty 5-7 guard was the acknowledged leader of that powerhouse Blue Eagles side that also included future pros Eric Reyes, Alex Araneta, and Olsen Racela as well as Danny Francisco, a skilled center whose career was cut short by a heart ailment.
La Salle's 1988 side was similarly stacked with talent like Dindo Pumaren, Joey Santamaria, Rafa Dinglasan, Gee Abanilla and Dickie Bachmann.
But the biggest star in that finals was Reyes, who scored 16 points in leading the Blue Eagles to a second straight UAAP championship with a 76-70, victory over La Salle.
That it was La Salle that Ateneo beat in that 1988 finals made it 'extra special,' admitted Reyes.
Continue reading below ↓
Recommended Videos
"Playing La Salle is always special. Playing La Salle in the finals makes it extra special," said Reyes in a brief online interview with SPIN.ph.
[See Tenorio says experience gained from Game One loss bound to toughen young Ateneo side]
Reyes played in an era where games aren't always on television and are played in smaller arenas. In fact, the 1988 classic was held at the Rizal Memorial Coliseum, which is unthinkable these days when college basketball's biggest rivalry has turned into a commercial and box-office giant.
It's not only the venues that have changed.
The former King Eagle feels the players have a lot more passion for the game and fervor for their schools back when the college game was not as 'commercialized' as it is now.
"I believe players before were more passionate and die-hard. Most of our players came from the same high school and grade school. So talagang loyal and true blue Ateneans," he said.
"Ngayon, parang dominated ng mga imports and puro recruited from other schools and provinces. (There is) no real loyalty to the schools," said Reyes, brother of current Gilas head mentor Chot as well as coaches Billy and Mike.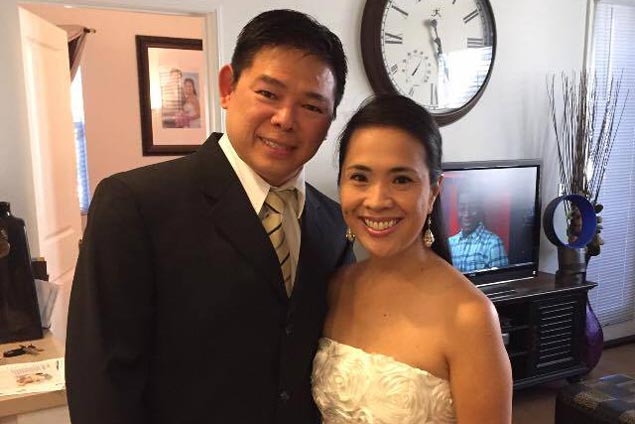 After his stint with Ateneo that spanned for five years and ended in 1989, Reyes went on to play in the PBA after he was picked third overall by Pepsi in the 1990 draft. His PBA career lasted until 2002, studded by a grand slam and numerous championships with Alaska where he was a back-up to Johnny Abarrientos at point guard.
After his retirement, Reyes migrated to the US where he is currently a medical coder in Orange County, California. He has been abroad for more than a decade but comes home to the Philippines every two years.
Reyes has no immediate plan to return to the country, and isn't too keen to follow in the footsteps of his three brothers, who are all in the coaching field.
But never say never, he was quick to add.
"Maybe, if the price is right," said Reyes with a laugh.