CJ CANSINO has been making a big splash in Season 81 of the UAAP that previous University of Santo Tomas players have spoken highly about the Growling Tigers rookie.
One of those who have been impressed is Kevin Ferrer, who is upbeat about the future of UST with Cansino around, to the point of calling the rookie a 'future King Tiger.'
Through 10 games in his freshman year, Cansino is averaging 13.3 points, 11.0 rebounds, and 3.8 assists. He also made history with a rare triple-double after finishing with 20 points, 14 rebounds, and 10 assists in UST's 79-68 victory over University of the East.
Comparing his numbers to those of recent UST cagers in their rookie season, Cansino could be in line for not just a Rookie of the Year award in his collegiate career. The sky is definitely the limit for Cansino, as the comparisons show.
JERVY CRUZ
Unlike Cansino, Cruz wasn't a rookie fresh out of high school when he first played for UST in 2006. However, Cruz, like Cansino, also spent little time to make a big impression in his first season in the UAAP. Like Cansino, Cruz had double-double numbers as he averaged 16.25 points, 12.75 rebounds, and 1.25 blocks. Cruz, though, was 20 years old at that time and won the MVP award the following year.
Continue reading below ↓
Recommended Videos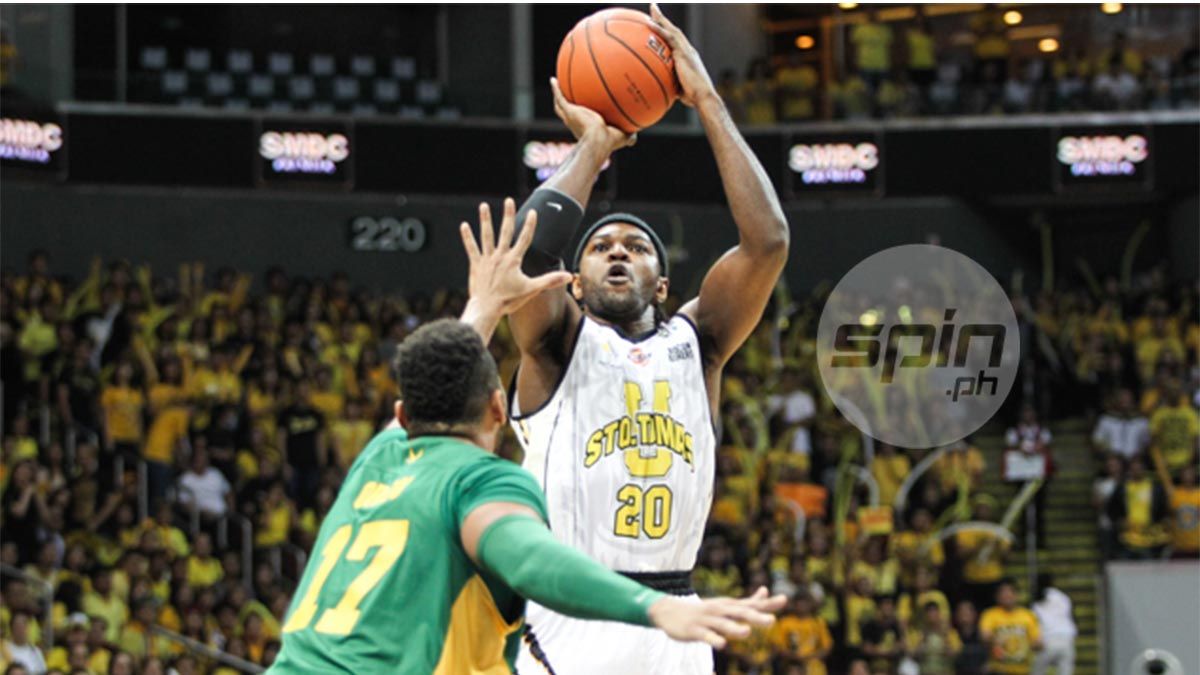 KARIM ABDUL
Like Cruz, Abdul was a big man and played a different position as Cansino. In his first season with UST in 2011, the Cameroonian also had a double-double as he had 12.1 points and 11.5 rebounds, while also adding 1.5 blocks per game — quite close to the numbers Cansino. Abdul was named to the Mythical Five three times after his rookie year and came close to winning the MVP plum.
JERIC TENG
Just like Cansino, Teng was fresh from high school after playing for Xavier School before moving to UST. Unlike Cansino who is surrounded by a predominantly young core, Teng captured the Rookie of the Year in 2009 while playing in a team surrounded by veterans Dylan Ababou, Khasim Mirza, and Allein Maliksi. Still, Teng averaged 11.4 points, 4.4 rebounds, and 1.1 assists through 14 games in his rookie year with the UST star eventually leading the Tigers to two finals appearances in his college career.
JERIC FORTUNA
In 2008, Fortuna was still fresh from high school after suiting up for De La Salle-Zobel. He however was largely a back-up point guard in his rookie year and averaged only 3.7 points and 1.7 assists.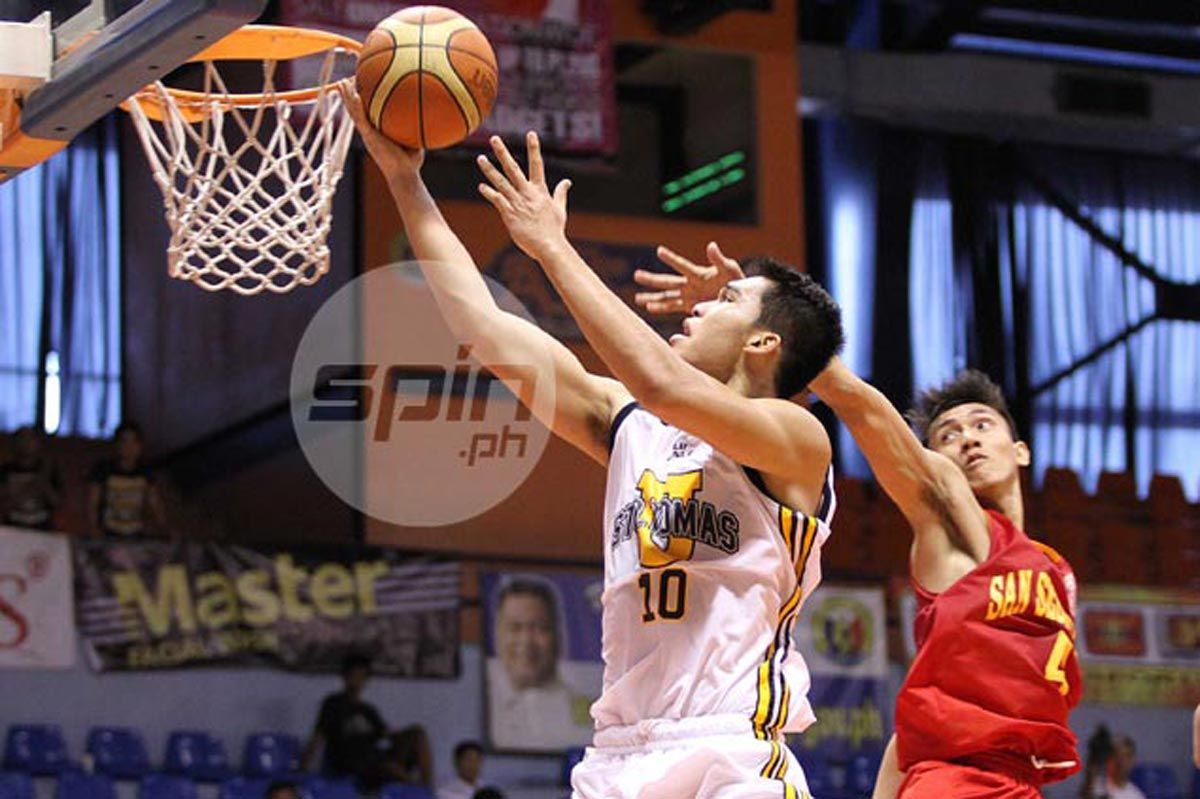 ALJON MARIANO
Mariano was one of the vital cogs for the Tigers late in his college career, but didn't start out with Santo Tomas with the same kind of impact that Cansino has today. In fact, Mariano had little playing time in his first season with the Tigers in 2009 as he only played in 10 games with an average of 4.3 minutes a game. The former San Beda high school cager only averaged a paltry 1.0 points and 0.8 rebounds that season.
KEVIN FERRER
Labeled as the 'King Tiger' and being a true-blue UST product having played for the Tiger Cubs, Ferrer won the juniors MVP trophy in 2010 which Cansino duplicated eight years later. Ferrer's first-year numbers in the first round during the 2011 season though were not as good as Cansino's as the former had 8.6 points, 5.0 rebounds, and 1.1 assists through seven games in his rookie season that still had Fortuna, Teng and Abdul. As for Cansino, he already had 14.3 points, 9.4 rebounds, and 2.9 assists in his first seven games as a Growling Tiger.