FROM one clutch performer to another.
PBA star Alex Cabagnot, who serves as an assistant to coach Bo Perasol at University of the Philippines, was left in awe by the fighting qualities that Paul Desiderio showed in the Maroons' 89-87 overtime win over Adamson on Wednesday.
"I'm speechless," he said after the Maroons advanced to the UAAP Season 81 Finals - its first appearance in the title series in 32 years. "Desiderio really played well. All of them played well. These guys, they've been working hard all year. All credit to them."
Cabagnot said he has seen Desiderio grow as a player, more so over the past season. But even now, he couldn't help but be amazed by the guts of the Cebuano guard.
"Ginagawa na niya ito last year pa eh. It's nothing new to us and I expect that from him naman talaga being the senior. Ganoon kataas ang tiwala ko kay Paul because I've seen him grow in the last three years," he said.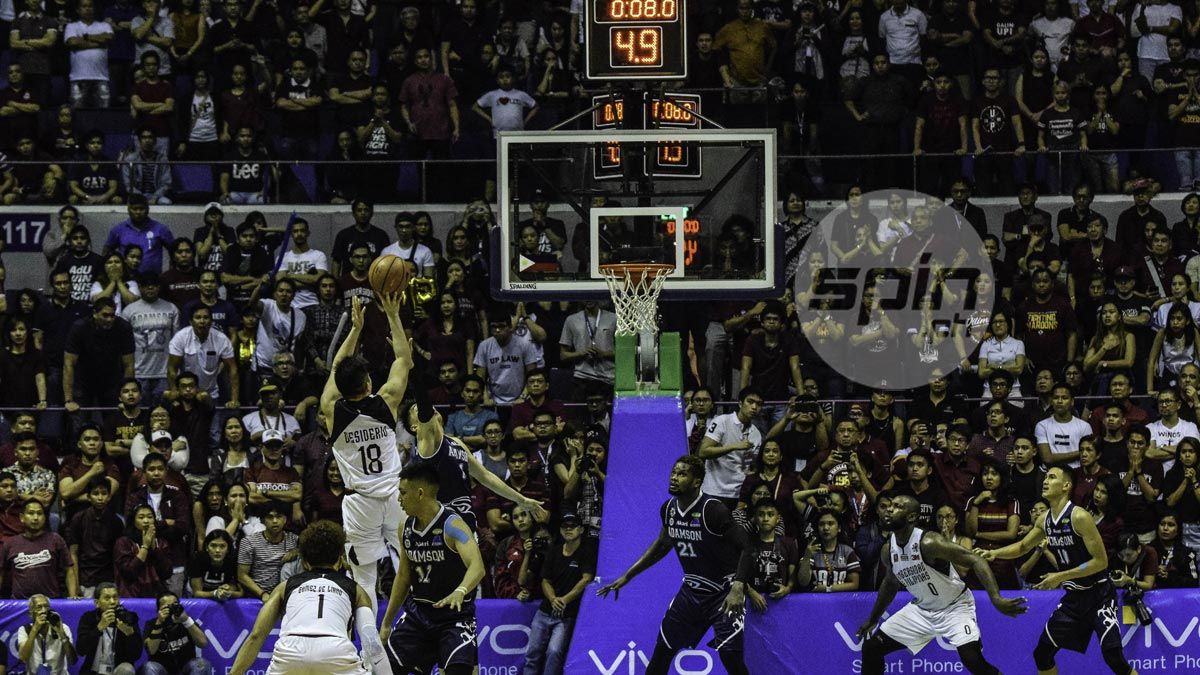 Continue reading below ↓
Recommended Videos
Game Two of the Final Four face-off against the twice-to-beat Falcons proved to be a defining moment for Desiderio, who scored his side's last five points, none bigger than the marginal trey with 6.6 seconds to spare.
"He hit a couple of huge shots," said Cabagnot. "Actually in the play before that, I wanted him to shoot it and he looked at me. I don't really have a lot to say to him. We just looked at each other and he knew that I wanted him to take that.
"I'm blessed that he made it."
The UP team captain, who started the game hitting two of 18 shots, finished with 16 points on 3-of-9 shooting from downtown, along with 11 rebounds, four steals, two assists, and a block in the conquest.
Cabagnot said that UP is fortunate to have someone as clutch as Desiderio.
"He's very soft-spoken and a happy-go-lucky guy. But when it's crunchtime, he's assertive," he said. "That's the only thing I could ask for. Hindi niya tinataguan yung bola and I don't have to tell him to shoot or make a stop. He just knows it.
"In his mind, he is trying to carry the whole UP community on his shoulders and I think he did a great job today."