MAKING it to the Final Four for the past three years, Adamson suddenly missed the cut last UAAP Season 82 as it mustered only a 4-10 record.
Bitter as the campaign was, coach Franz Pumaren did acknowledge that the Soaring Falcons' success in the past led to their undoing last year.
"That's the problem when you start winning eh. You start spoiling everybody, the community, the basketball fans," he told Coaches Unfiltered.
"Last year was difficult for us precisely because we have a very young team, it was a very young team, no experience at all despite you seeing flashes of brilliance from the younger guys."
Looking forward to the next UAAP wars, Pumaren is upbeat that it would no longer be the case.
And the biggest reason for his confidence? No less than the Adamson basketball program as a whole.
Pumaren takes pride in knowing that the San Marcelino school has made the most of the players in their program as they continually draw out the best in them.
ADVERTISEMENT - CONTINUE READING BELOW ↓
"My definition of a college coach is you know how to develop players and you know how to bring the best out of the player," he said.
"Our program, I think we're rock solid naman. In terms of the development of players, I guess yung mga na-develop ko can speak for itself. Yung ibang aspeto na lang, doon kami natatalo eh. What's so funny is may mga players that tried out for other schools, they didn't get them, pero when we train them, nung gumaling kinuha na ng iba eh. So for me, ano ibig sabihin nun? It speaks highly of our development program."
Jerrick Ahanmisi is a good example of those.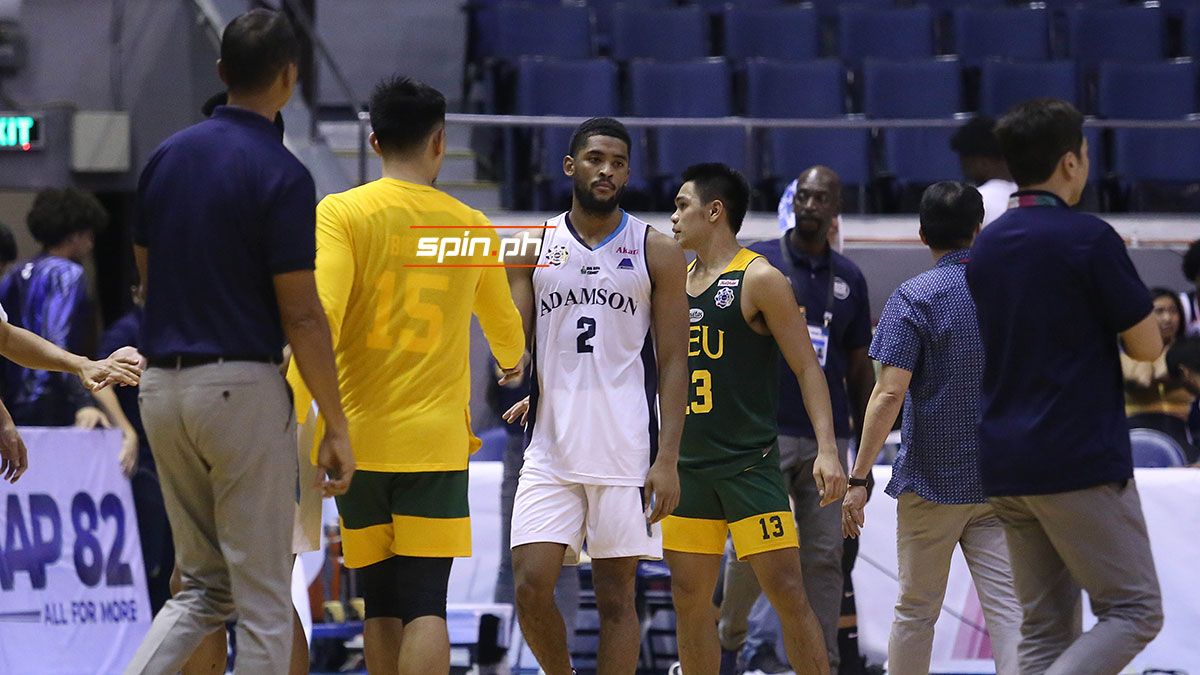 ADVERTISEMENT - CONTINUE READING BELOW ↓
"With Jerrick, kahit ako even when I first saw the guy he's kinda weak. He tried out for several schools and they didn't get him probably because he was not ready to play college here kasi yung iba they thinking they want yung ready na. Talagang he's young," he said of his 6-foot-2 sniper.
"But one thing I noticed is he can shoot. So ang bottomline is how do you develop that, how do you maximize that, how do you make the most out of it? Syempre my style, my opinion, I try to expose, maximize the potential of your player, and try to hide kung ano man yung weaknesses na meron siya. Maybe sabi nila he's still a project but when he started practicing with us, we were able to develop him and the rest is history. Now he's one of the top players in college basketball."
Jerom Lastimosa also falls in that category, so much so that Pumaren has high hopes for the 5-foot-10 point guard.
ADVERTISEMENT - CONTINUE READING BELOW ↓
"We were able to recruit players that are maybe under the radar, but who would recognize Jerom Lastimosa? He came from the province, a small school, but now probably I can consider him among the top three or top four point guards this coming season," he said. "I assure you that he will surprise a lot and people will start talking about Lastimosa come next year. Those are the priceless gift that they can give me, those players that aren't highly recruited but we were able to develop them."
That's why Pumaren is confident that with a year under their belts, the Adamson upstarts led by Joem Sabandal and AP Manlapaz can contribute greatly to the Soaring Falcons' cause come UAAP Season 83.
"I think everybody will be surprised come next year. Hopefully, this year will be different cause they are coming in as sophomores already."
___
Spin fans unite at the Spin Viber Community! Join the growing community now and complete the experience by subscribing to the Spin Chatbot.
ADVERTISEMENT - CONTINUE READING BELOW ↓