IF Franz Pumaren is to be believed, his brother Derrick is now a shoo-in for a role in the remake of Bagets, a hit youth movie from the eighties starring Aga Muhlach and now Quezon City mayor Herbert Bautista, among others.
"I'm being overshadowed na nga eh," the Adamson Falcons coach kidded when asked about his older brother's refreshing choice of clothes which he said is now 'trending' online.
"Before, you used to ask me about my clothes," the dapper Franz continued. "Now, parang I'm a distant second na yata."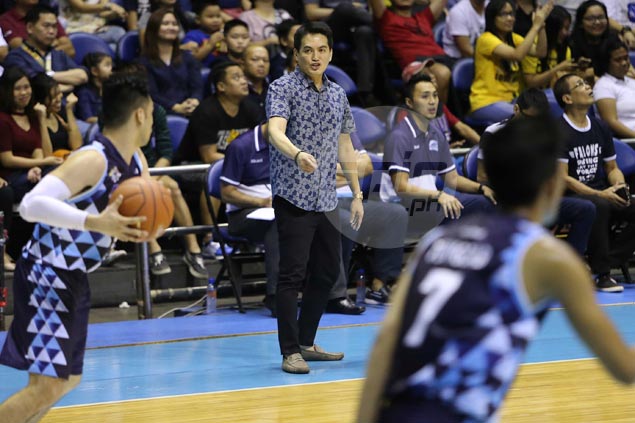 Pumaren said he is happy for his 'Manong' Derrick, who once again attracted attention when he showed up for University of the East's game against La Salle in skinny jeans and layered clothing.
Continue reading below ↓
Recommended Videos
"It's creating some waves. It's trending. Whatever makes him feel young," said Pumaren, although he couldn't resit taking another playful jab at his brother's age.
"If you are 68 years old, talagang you start acting like that," he laughed.
Turning serious, Pumaren said he is happy to see the multi-titled coach make an effort to look young through his choice of clothes that he said has become the talk of the town.
He even felt that his new fashion choices have become some sort of a lucky charm for UE.
"Whatever makes you happy. If it will energize your team, why not?" Franz said. "Same goes with me. If (the players) can assure me that they are going to win with me dressing loudly, I'm more than willing to do that."