LAST Saturday, Franz Pumaren found himself face to face with his old team when the Adamson Falcons took on the La Salle Green Archers in UAAP Season 79.
It certainly brought back a lot of memories, La Salle being the school he turned from a perennial bridesmaid to a champion right in his first year at the helm in 1998.
By the end of his tenure with La Salle a decade after, the Green Archers have won five UAAP championships including a four-peat from 1998 to 2001.
Along the way, Pumaren has produced some of the best talent in Philippine college basketball through the Green Archers. No wonder it was difficult for Pumaren to pick just players when SPIN.ph asked for his list of the top five La Salle players under his watch.
"It's so hard. All of those guys became established stars in their own right," Pumaren said.
The former San Miguel point guard nonetheless was gracious enough to come up with his list. Some are shoo-ins, but coming up with the fifth player was a bit dodgy.
Here is Pumaren's list:
Renren Ritualo and Don Allado
At the top of his head, Pumaren quickly fired off the names of Ritualo and Allado when asked about the top La Salle players during his time.
Continue reading below ↓
Recommended Videos
"It gave La Salle a championship and it gave me my first championship," said Pumaren, talking fondly about the crack pair of dominant center and deadshot shooter during his early years with the Green Archers.
A Rookie of the Year winner in 1997, Ritualo was one of the best shooters in collegiate basketball during his time and his exploits led the Green Archers to their first crown in 1998. He had the ideal partner in Allado, who won the league MVP award that year.
"They showed their passion and they learned how to win. They know how to win. They are such a competitor," said Pumaren.
Today, it's no surprise that Pumaren has brought in both Ritualo and Allado as assistant coaches when he took on the challenge of reviving the Adamson basketball program.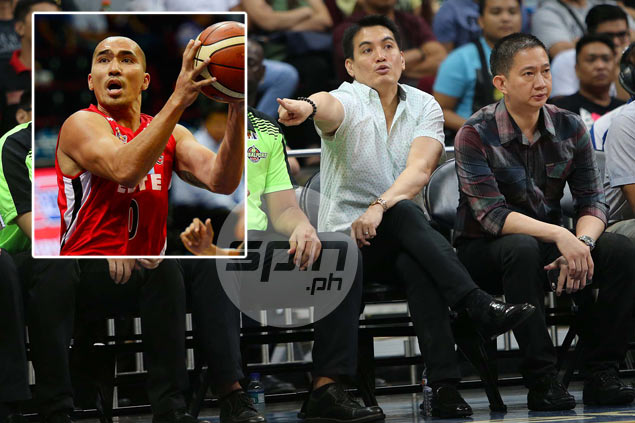 Mike Cortez
In Pumaren's mind, Cortez is the finest point guard he has seen in collegiate basketball, saying the player who led La Salle's title runs in 2000 and 2001 was one of the rare small men who were able to dominate the game.
"Up to now, it's still debatable but the times I've been in the UAAP, he was the best point guard up to now for me," said Pumaren.
"During my time, he redefined dominating basketball. Before, they say that you have to be a big guy to dominate. But with him, he is a point guard who can dominate," said Pumaren, who has since reunited with Cortez at Globalport in the PBA.
JVee Casio
A former star with the San Beda Red Cubs, Casio won the Rookie of the Year award in 2003, thanks largely to his shooting prowess. He later won the Finals MVP award in 2007 when La Salle beat University of the East in the finals.
Pumaren is impressed the most with the versatility of Casio, a natural point guard who he shifted to other positions to fill the need of the Green Archers at that time.
"He started as a point guard when we recruited him. He was transplanted because of what we need," said Pumaren.
Casio later became part of the original Gilas Pilipinas team under Rajko Toroman. Like Cortez, Casio later became a No. 1 pick in the PBA Rookie draft and is now one of the mainstays of Alaska.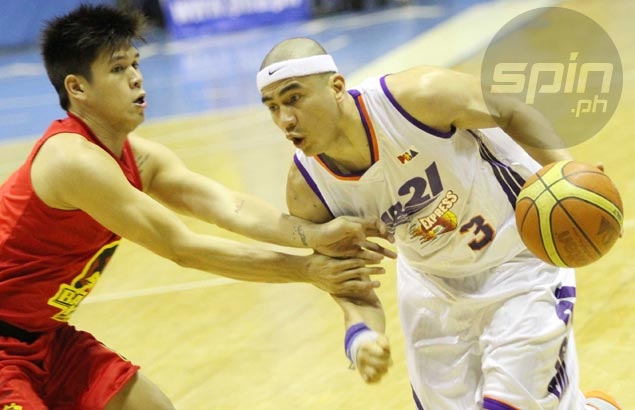 Toss-ups
Pumaren saved the fifth spot for three players who he said also deserve to be on his top five list, namely Mark Cardona, Joseph Yeo, and TY Tang.
Cardona and Yeo both stood out near the tail end of La Salle's four-peat run in 2001, which the Green Archers ruled despite the absence of a dominant big man in the middle.
"They are a rare breed. We won championships even though we were such a small team," said Pumaren.
As for the 5-foot-7 Tang, he entered La Salle as a young rookie out of Xavier in 2002 and later became a big part of the 2007 championship team.
"You can put in the equation TY Tang who contributed a lot," said Pumaren.