ALDIN Ayo is set to appeal the indefinite ban meted on him by the UAAP Board of Trustees.
In a short statement issued on Friday, the beleaguered former coach of the University of Santo Tomas said he believes the penalty wasn't appropriate given the current situation.
"I deeply feel that the indefinite ban imposed by the UAAP Board against me is not appropriate under the circumstances," he wrote. "I will seek a reconsideration of such sanction."
On Wednesday, Ayo was slapped with the penalty following an investigation into the Growling Tigers' controversial Bicol bubble training in the coach's hometown in Sorsogon.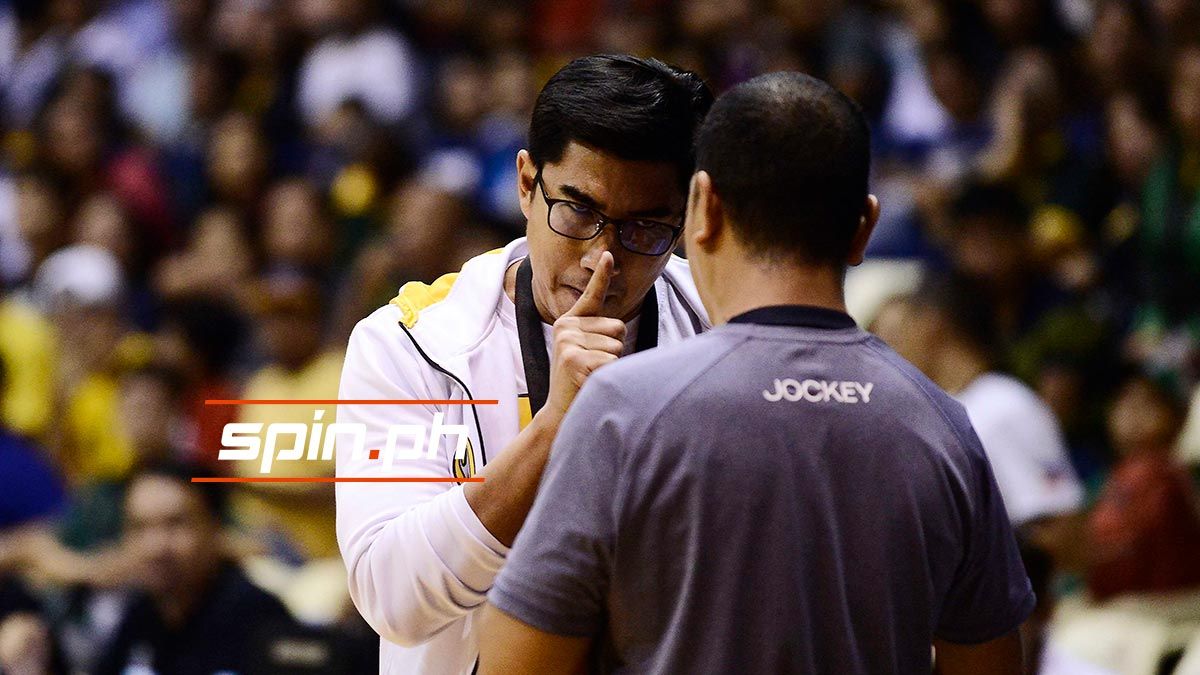 Continue reading below ↓
Recommended Videos
The 42-year-old mentor, who won championships at Letran and La Salle, tendered his resignation last week.
Ayo, who said will take a personal retreat following the incident, said he was humiliated and humbled by the turn of events.
"I have realized that no matter how driven and well-meaning you want to be, things just messed it. It gets you humbled, humiliated even, and we learn to painfully accept to just let things be.
"However, to quote a Scottish proverb: 'I am wounded, but not slain. So, lay me low to bleed awhile, then I shall rise...' to coach again!"