CAMEROONIAN center Papi Sarr reportedly remains in the Philippines months after the Bureau of Immigration (BI) issued a deportation order against him following his expulsion from Adamson.
Documents obtained by SPIN.ph show the BI issued in December a deportation order following the complaint of an Alexander Exodus Santos Cordero for "undesirability due to acts of unjust vexation and threats."
"Complainant manifested that on 05 March 2020 at Adamson University Basketball Court, Soulemane [Sarr] displayed unruly behavior and confronted the priest who handed the dismissal letter from Falcon's [sic] Basketball Team. Soulemane, even grabbed his polo and gave the crumpled dismissal letter while shouting the words, 'Who are you to do this to me?'" the deportation order dated December 3 read.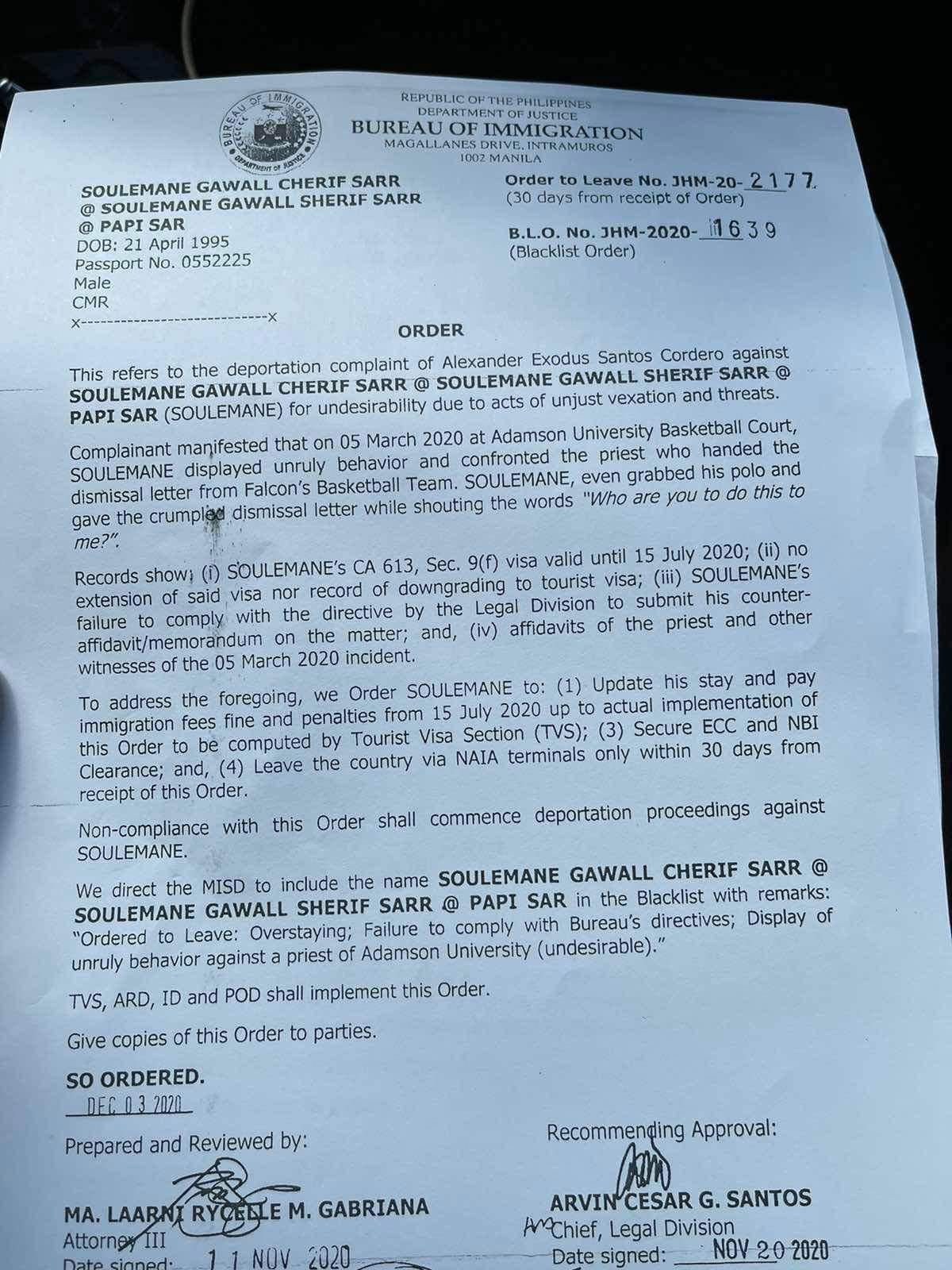 Continue reading below ↓
Recommended Videos
Last year, Sarr reportedly charged at Adamson athletic director Fr. Aldrin Suan and grabbed him by the scruff of the neck and tried to dump the crumpled dismissal letter inside the official's shirt.
Sarr was eventually arrested by the Manila Police District and has since apologized for the incident, although it was the boiling point for the Adamson management after repeated warnings for his "misbehavior and missing team practices without reasonable excuses," on top of failing to comply with the University's curfew policy from January to February of 2020.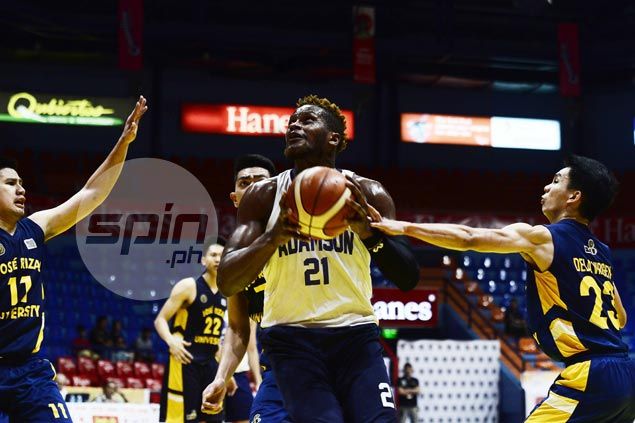 The BI order also stated that Sarr's visa was only valid until July 15 last year and he has not been granted any visa extension or downgraded to a tourist visa, and he has not submitted his counter-affidavit on the incident.
"To address the foregoing, we order [Sarr] to: (1) Update his stay and pay immigration fees, fine, and penalties from 15 July 2020 up to actual implementation of this order to be computed by Tourist Visa Section (TVS); (2) Secure ECC and NBI Clearance; and (3) Leave the country via NAIA terminals only within 30 days from receipt of this order," it read.
Sarr has played four years in Adamson until he was replaced by Congolese Lenda Douanga in the Soaring Falcons' lineup in UAAP Season 82.