IT'S happy days for the National University Bulldogs who won two major battles during the week - one on the court and the other in the boardroom. On the other hand, if you see UAAP commissioner Ato Badolato wearing a long face these days, you know the reason why.
Here are the highlights of the week past in the premier college league.
WHO'S HOT
NU Bulldogs
It certainly is a happy time to be an NU Bulldog at this time of the season. Their protest over a controversial defeat against Far Eastern University was upheld by the UAAP board, which ordered that the match be replayed in its entirety on September 23. NU also gained some headway in the Final Four race when the Bulldogs defeated La Salle, 72-62, last Sunday to hike its record to 7-4.
Gene Belleza
Ever since Boycie Zamar assumed the reins at University of the East, Gene Belleza has been a revelation for the Warriors. Given the chance to show what he can do by the new coach, the senior didn't disappoint as he exploded for 28 points and shot 5-of-8 from three-point range as he led UE to a shocking 79-77 win over four-time defending champion Ateneo.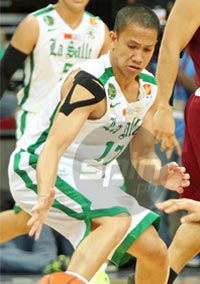 Almond Vosotros
With LA Revilla out with an injury, Almond Vosotros stepped up his game a notch. The former San Sebastian Staglet has become the Green Archers' premier outside shooting threat, erupting for three triples among his 21 points in their 76-69 win over University of the Philippines.
Jerie Pingoy
He may be playing in the juniors tournament but Jerie Pingoy's performance is still worth noting. The Philippine youth team standout fired 12 triples and ended up with 43 points in Far Eastern University-Diliman's 93-39 trouncing of University of the East.
WHO'S NOT
FEU
A win was taken away from the Tamaraws after the board's decision to replay their game against National University. Worse, they would be playing the rematch on September 23 without big man Arvie Bringas, who missed the September 2 game owing to a suspension and will once again miss the rematch as per league rules.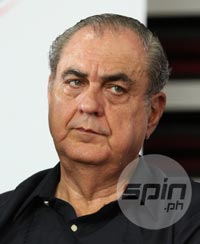 Ato Badolato
The UAAP board's heavily criticized decision to uphold NU's protest has no doubt undermined the position of Commissioner Ato Badolato, who had earlier ruled that the referees were right in counting RR Garcia's last-gasp layup. Badolato has kept his peace since the decision was announced, but it doesn't need a lot of thinking to know how the multi-titled coach feels about the decision.