CHICAGO - The jump for Game 1 of the UAAP Season 82 Finals last Saturday at the Smart Araneta Coliseum was delayed for a few seconds.
The reason?
The refs were waiting for Thirdy Ravena to finish tying his shoe laces before the toss could be initiated.
Soon after the ropes were tightened, Ravena carried Ateneo on his back and unto a effortless 18-2 start. It happened so fast, I'm not sure if the Growling Tigers even saw what type of sneakers kicked them way down in a hurry.
After watching the 91-77 drubbing, I saw a path, several actually, for UST to steal Game 2 and perhaps force a decider.
1) YO, GET CHABI YO INVOLVED. There is a reason why Soulemane Chabi Yo is Season 82 MVP. He's very good.
But you wouldn't know that if you witnessed Game 1 because he was held to 13 points and was often drowned by a sea of blue and white defenders.
ADVERTISEMENT - CONTINUE READING BELOW ↓
UST needs Chabi Yo to get going, early and often. To do so, they must establish him in the low post, space the floor in a way that when the multiple defenders swarm he can swing it out deep or in the corners.
Poor spacing by UST allowed Ateneo to blanket Yo and still close out the leaks that are often created by double and triple teams.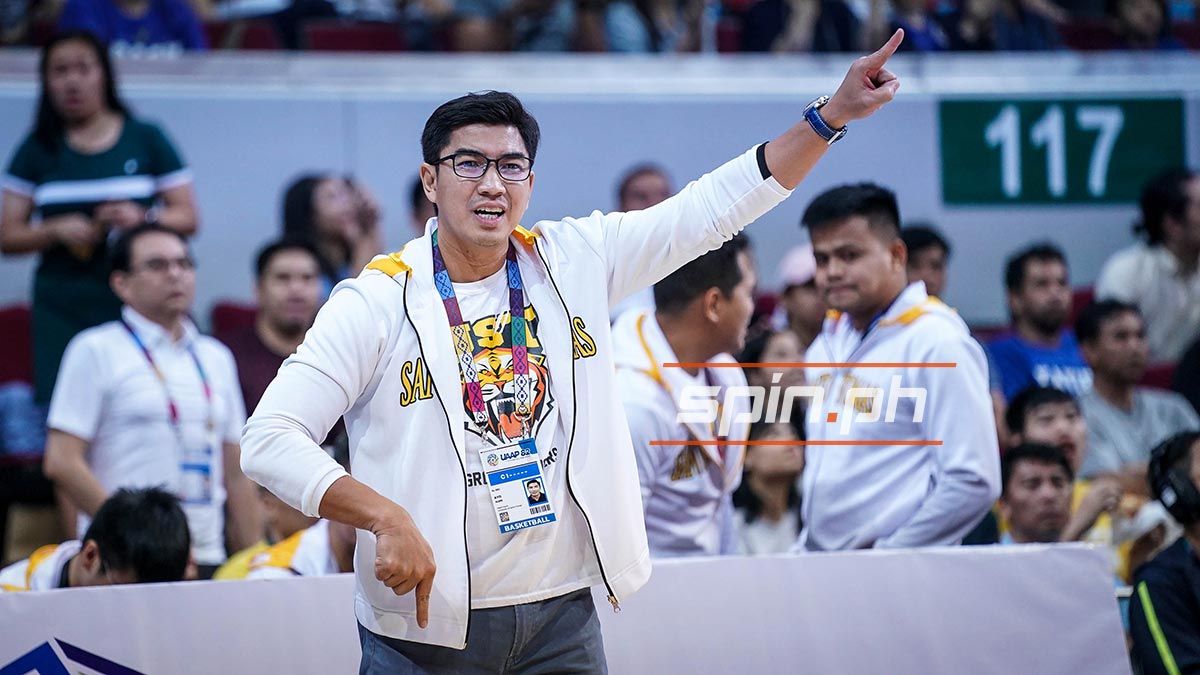 ADVERTISEMENT - CONTINUE READING BELOW ↓
2) WAKE UP. The Yawning Tigers started so slow they didn't make their first field goal until the 7:44 mark of the first quarter. In their first 15 possessions, UST committed seven turnovers and converted only one of eight field goals.
That can't happen again. Memo to UST equipment manager: Make sure these Tigers get some Red Bull or Lipovitan before Game 2 tips off.
The Blue Eagles, who had to wait 16 days to know which team they'll beat twice on the way to a 3-peat, were supposed to be the squad wrestling with concerns about rust and lethargy. Not UST.
3) DEFEND AND SHOOT BETTER. Here's how Ateneo made UST's defense look like a brittle product made in China - 23 fastbreak points, 24 points in the paint and 25 lay-ups.
Most of Ravena's 14 field goals were barely contested while SJ Belangel's 3s were so wide open he had time to check his emails and SnapChat.
ADVERTISEMENT - CONTINUE READING BELOW ↓
Meawhile, the Tigers shot only 38 percent from the field.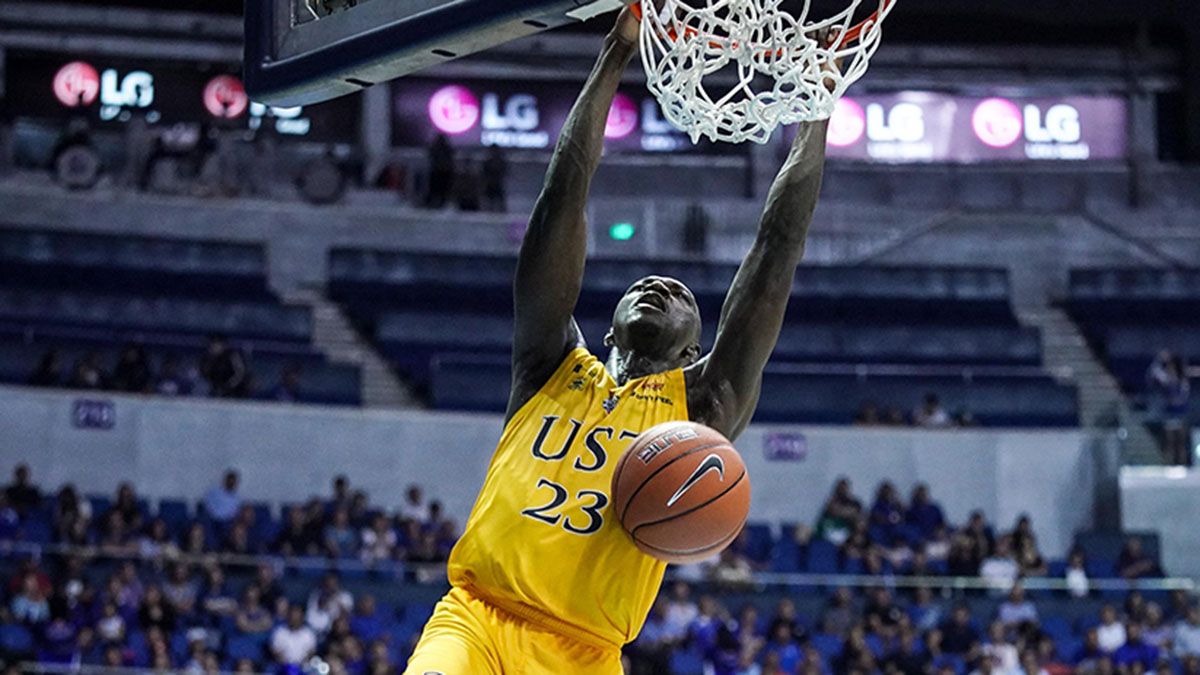 I''m a big Aldin Ayo fan, who, by the way, should get an eyeglasses endorsement. He looks so good with those lenses, I wish he'd see a way to neutralize Ateneo's zone press.
I disagree with Ayo's notion that perhaps nerves got to his players given the enormity of these finals.
ADVERTISEMENT - CONTINUE READING BELOW ↓
No sir, these Tigers are scared only of finals exams, not basketball finals.
Didn't you forget they won you three elimination games in a row last week, including two over the mighty UP Maroons?
And that kid Mark Nonoy is special. The 5-foot-8 Rookie of the Year awardee, whose breath still smells of condensed milk, casually rolled out 26 in the biggest game of his life. He sure didn't look scared to me.
SWEET 16. Unfortunately, no matter how much and how hard the Tigers will try in Game 2, Ateneo is going home 16-0 and with a third straight title on hand.
It's enormously difficult to overcome the Blue Eagles' unbreakable championship poise, the mettle of champions.
When UST triggered an amazing 21-8 run to slice Ateneo's lead to 41-38, the Blue Eagles didn't even blink. They just answered with a 13-1 spurt of their own to take control the rest of the way.
ADVERTISEMENT - CONTINUE READING BELOW ↓
UST has a few good men. Ateneo is one mean fighting machine.
UST is Rocky. Ateneo is a lovable Ivan Drago. With a shotgun.
Sorry, hard not to pick the machine and the shotgun.
So yeah, congratulations coach Tab Baldwin.
It's time to make room in the trophy case.