INDIANA - Like carbon monoxide poisoning, the decline of a great champion is subtle and undetected. Slow and methodical, yet ultimately, fatal.
Father Time, they say, is undefeated. But for years, Gennady Gennadyevich Golovkin has held off it's advance with stiff jabs and murderous punches while dominating the 160-pound class with 20 consecutive title defenses, knotting Bernand Hopkin's record.
Even in his two controversial fights against Canelo Alvarez in 2017 and 2018, the now 37-year old Golovkin showed little signs of decline. His lasting power convinced streaming giant DAZN to sign GGG to a three-year, six-fight deal worth $100 million this past May.
Early today, GGG barely, perhaps luckily, escaped with a unanimous decision win over a durable Sergiy Derevyachenko to win the vacant IBF middleweight title.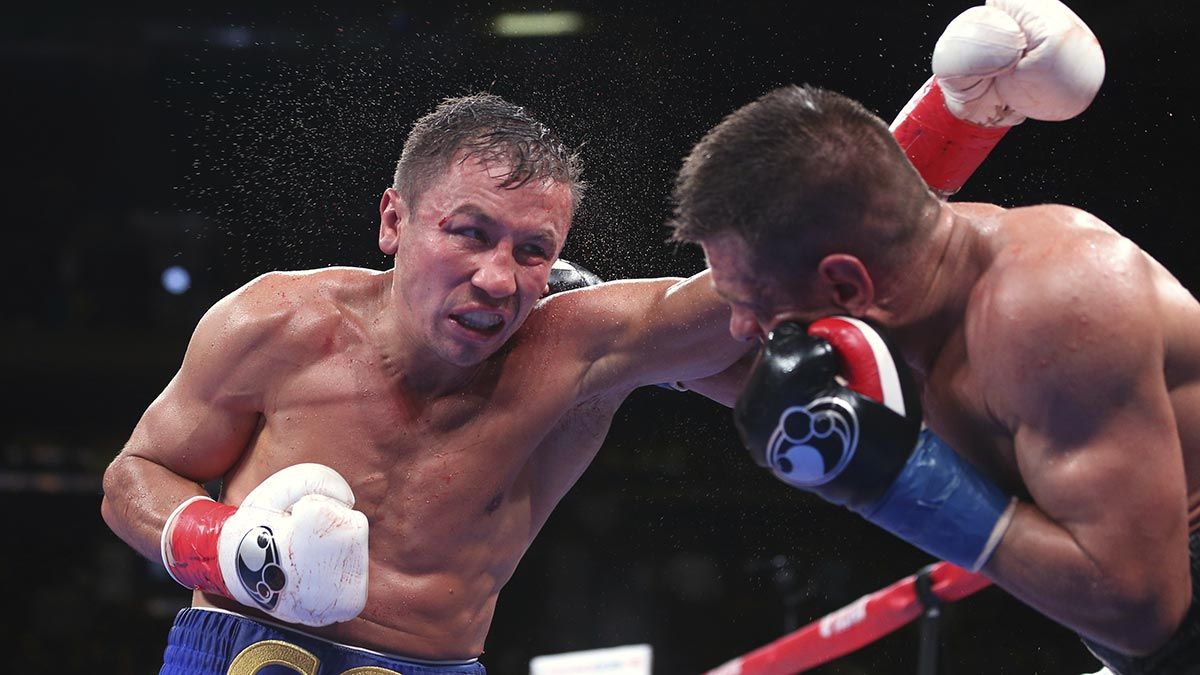 Continue reading below ↓
Recommended Videos
This time, GGG's slippage was no longer masked in subtlety. It was instead wrapped in a flurry of violent punches, the kind of punishment the Kazakh from Santa Monica, California hasn't endured in his last 25 fights.
According to CompuBox numbers, Golovkin took 230 of his opponent's 738 total punches, a staggering 31 percent absorption rate. Triple G (40-1-1 with 36 KOs) almost got knocked down in the 10th round and his left cheekbone looked like it had gotten too intimate with a sledgehammer.
And while the judges gave GGG the nod, 115-112 (twice) and 114-113, both ESPN and DAZN saw the bout in favor of Derevyachenko, 114-113.
Derevyachenko, who also went to the hospital as a precaution, canceling a post-fight presser, also took a giant licking. He swallowed 243 of 720 punches and looked like a victim of a machete hacking spree when the 12-round epic at the Madison Square Garden was over.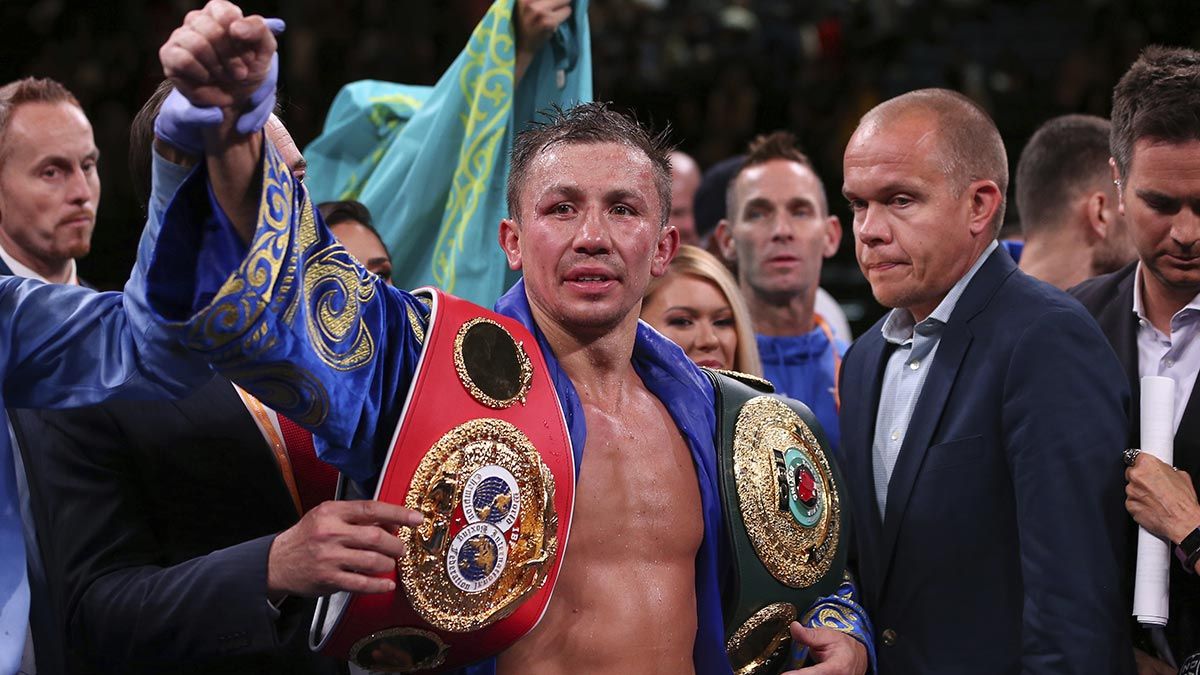 Derevyahenko (13-2 with 10 KOs) proved that his chin is hard as Russia's winter, but the fact that he remained standing and in complete control of his mental faculties following a brutal war with GGG is also a testament to the decrease in Golovkin's power.
Triple G landed a clean, vicious uppercut in the ninth round. A couple years ago, when someone gets hit with that kind of force from GGG, the recipient of the punch wouldn't be talking to a doctor. He'd be consoled by a priest.
"Right now, it's a bad day for me. ... I lost a little bit of focus," GGG said
After years of establishing himself in the U.S., Golovkin has finally reached superstardom. Not only does he have the due recognition now, he also has enough money to support generations of Golovkins.
But once a fighter reaches the top, the hunger usually goes down as well. This is probably what he alluded to when mentioning the loss of focus.
In the wise words of Marvelous Marvin Hagler, one of the greatest middleweights ever: "It's hard to get up at 5 a.m. and do road work when you're sleeping in silk pajamas."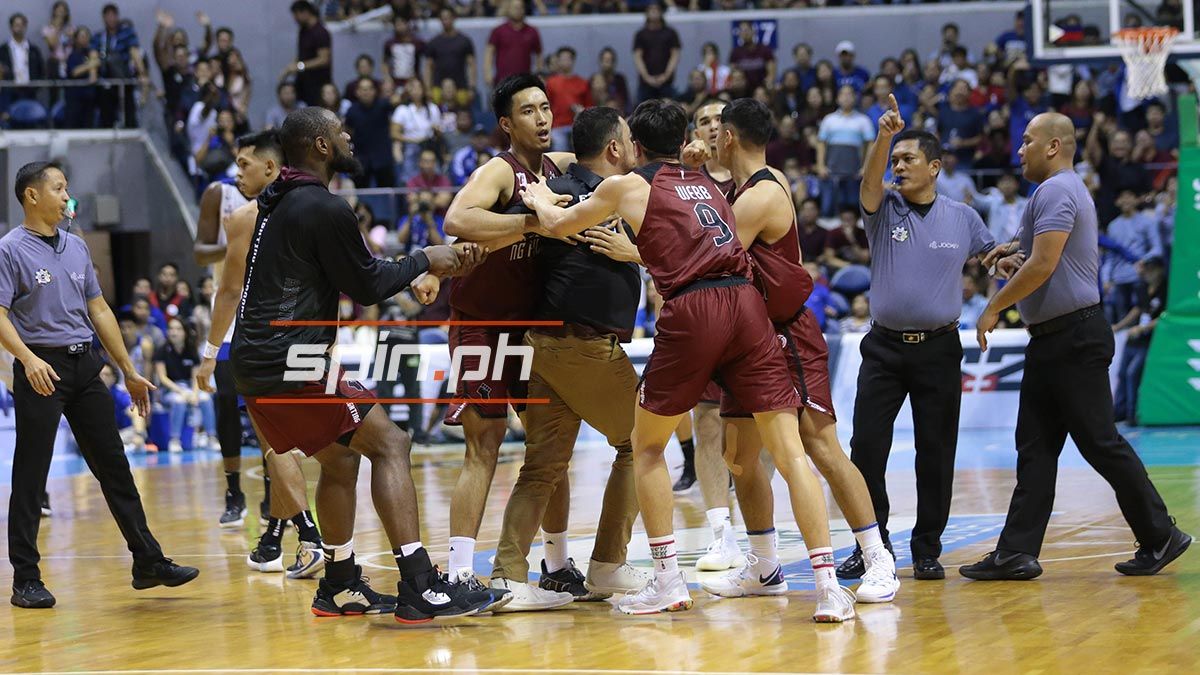 U.P. IN TURMOIL The chances of UP making another UAAP Final is slowly turning from delightful maroon to blood red. After back-to-back losses, the latest being a heart-breaker against Far Eastern University on Sunday, Kobe Paras and his crew are bleeding.
Hopefully, the hemorrhage wouldn't lead to an eventual collapse of what was otherwise a promising season.
It's impossible to tell if the suspended Bo Perasol would have reversed the outcome had he been on U.P.'s sidelines. But it's reasonable to speculate that the Maroons lost the continuity and steady guidance of a familiar voice in the huddle, especially in a close-knit battle that required overtime to settle.
Iced for two more games. it's not known if UP's lawyers will deliver on their promise to elevate their appeal to the UAAP Board.
I pray they don't.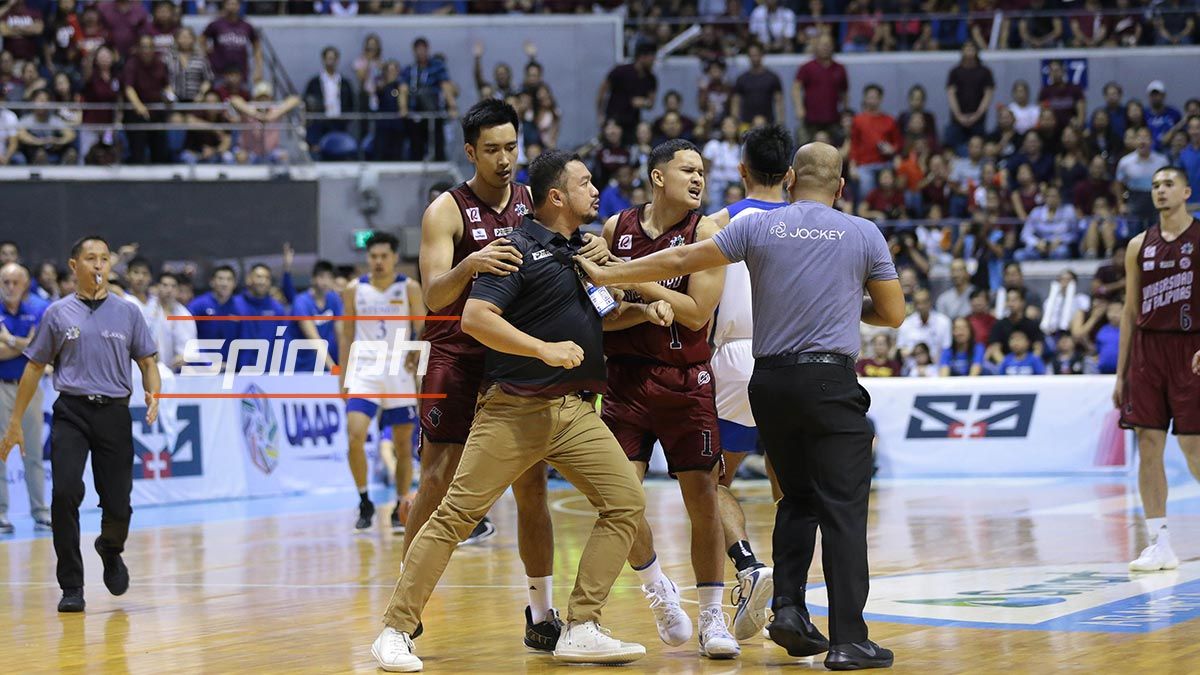 More appeals mean more noise, more distraction for the players. It would also make my beloved UP look arrogant, seemingly above the law and appearing as unwillingly to surrender to the consequences of an offense that was clearly and blatantly made.
Perasol made a mistake. Allow him to peacefully take his medicine.
According to Rappler, this suspension isn't Perasol's first. It's his third. And that's possibly why the league quashed the rush to be lenient. Instead, Commissioner Jensen Ilagan ran hard to set an example and mete out a punishment that he thought was necessary.
UP has a bigger foe to conquer. It's La Salle, not the UAAP.
Perasol has an even bigger monster to slay. It's not the referees. It's Tab Baldwin, the wickedly good tactician who delights in tormenting his challengers.
Once the storm of Perasol's 'Bo'orish behavior dies down, UP should be fine. After all, it has the talent and the coach necessary to win it all.