TAKE it from someone who has been through the highest of highs for University of the Philippines: this is just the beginning.
After the Fighting Maroons finally ended a 21-year Final Four drought with a 97-81 win over La Salle on Wednesday, the last UAAP MVP to come out of Diliman gave the young crew some sound advice.
"Wag silang magpapadala and focus on what's important, which is their games," said veteran coach Eric Altamirano after UP progressed to its first postseason in over two decades this UAAP Season 81.
Altamirano has seen far brighter days for the Maroons as he was a vital cog in the 1986 championship team as a player, and was the consultant to head coach Nic Jorge in the school's last Final Four appearance back in 1997.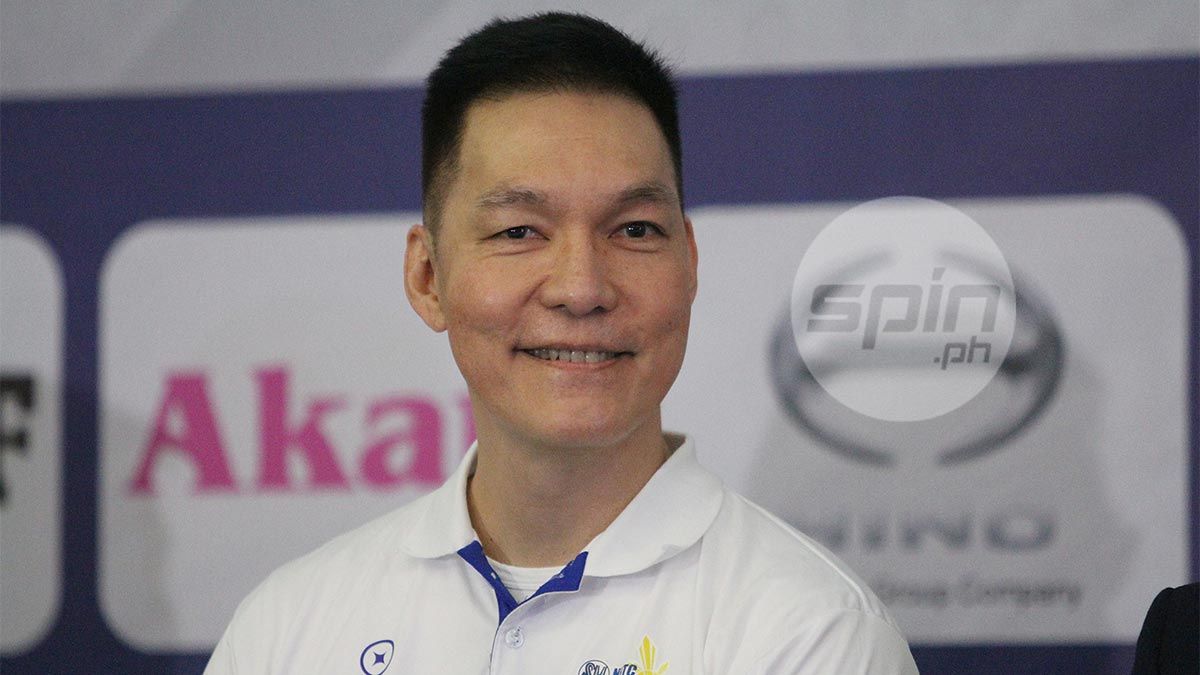 Continue reading below ↓
Recommended Videos
But for the decorated mentor, what sets the current squad apart is a combination of the facets of the game that made the 1986 and 1997 teams successful.
"We had a guard-oriented team in 1997. We had Paolo Mendoza, Bing Victoria, Chuchu Serrano, and Pat Madarang who could shoot well from the outside, as well as Ogie Gumatay who played point for us," he said. "As for the 1986 team, of course we had our Benjie Paras and you know the kind of player Benjie is. He was our only center then."
"In a way, this year's team has the materials of the 1997 and 1986 teams combined. Most of them can shoot the three, and they have an inside presence of Bright (Akhuetie), who was like Benjie then."
UP's stacked arsenal was in full display against La Salle as the Gomez de Liano brothers Juan and Javi hit eight tthree-pointers while the Maroons went 12-of-27 from deep as a team.
Meanwhile, Akhuetie remained a beast down low with his 16 points and 20 rebounds as UP lock up the third seed in the playoffs.
Altamirano, though, warned the current crop of the Maroons that the tougher wars are still ahead.
"Making the Final Four is already an achievement on its own. But with winning comes pressure, and dahil nananalo sila, people will come out and put them in a pedestal," he said.
"Pero despite the praise that they're getting, they have to remain grounded. Naalala ko noong nag-Final Four kami ng back-to-back years in 1996 and 1997, almost everyone was inside our locker room, pero nung nagtatalo na, unti-unti nang nawawala.
"So they can't be complacent and settle for this lang kasi people are expecting big things from them now. They have to focus kung ano yung importante talaga, which is yung games nila."
Altamirano tipped his cap to current head coach Bo Perasol and congratulated him for instituting changes to the long-suffering Fighting Maroons basketball program.
"Nabago na yung culture. This is just the start," he said. "They have a young and promising team, and with more recruits coming in sa mga susunod na season, I think they have what it takes to win a championship."