BENJIE Paras was an absolute game-changer when he committed to University of the Philippines after a standout high school career at San Beda.
The 6-foot-4 center revitalized the Fighting Maroons upon his arrival, teaming up with Ronnie Magsanoc and Eric Altamirano to give State U the 1986 UAAP title under coach Joe Lipa - the school's only championship so far.
Since then, players of his size and caliber have been far and few for UP.
Until now.
Carl Tamayo, the blue-chip prospect from National University-Nazareth School, brings more or less the same potential to the Fighting Maroons, more than three decades since Paras chose to head to Diliman.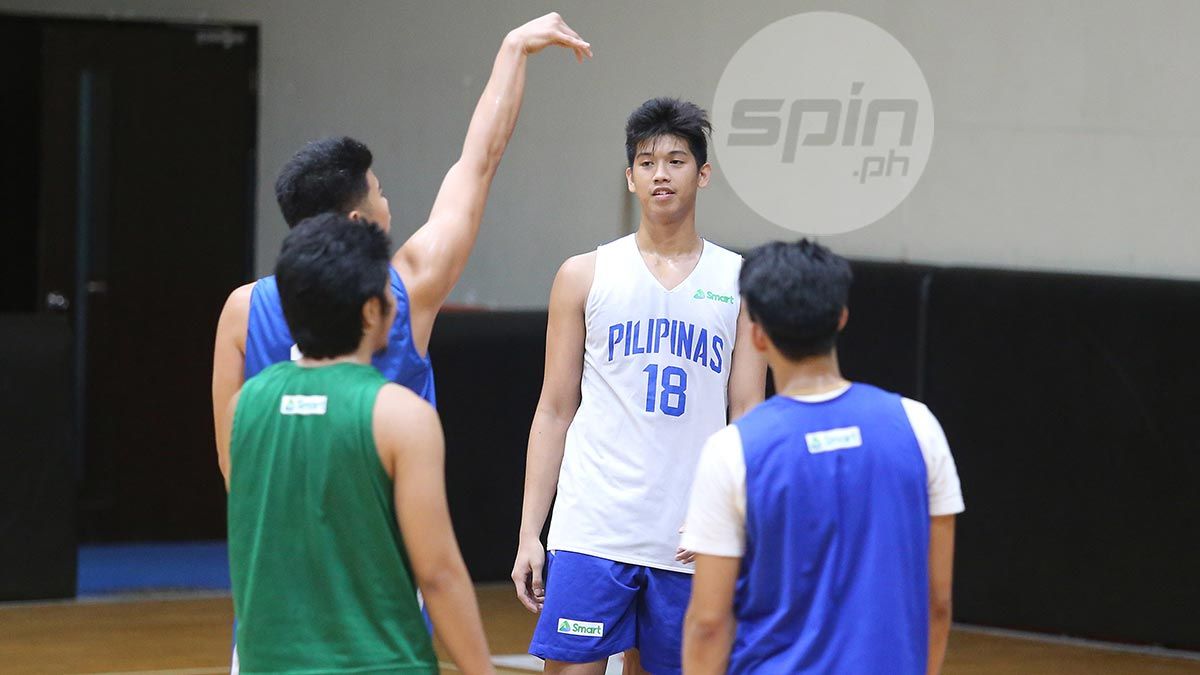 Continue reading below ↓
Recommended Videos
His arrival is no doubt one of the biggest moves in coach Bo Perasol's busy offseason as UP retooled its roster for the coming season while positioning itself for more cracks at the championship in the years to come.
And just like Lipa was back then with Paras, Perasol also shares the same vision for Tamayo.
"I agree (that he's a game-changer)," the soft-spoken mentor told Spin.ph.
Tamayo's resume speaks for itself, with the 6-foot-8 center serving as the anchor of the Bullpups' back-to-back title runs in the UAAP juniors division - the first one won at the expense of Kai Sotto and the defending champion Ateneo Blue Eaglets, and named as the UAAP Finals MVP the succeeding season.
His prowess also allowed him to earn his spot in the Gilas Pilipinas Youth team which competed in the 2019 Fiba Under-19 World Cup in Heraklion, Greece.
That's why it was no surprise that the Fighting Maroons moved heaven-and-earth to pry Tamayo away from NU, knowing how bright the future is for the 18-year-old.
"What Carl has is his great potential. He has the height, the basketball IQ, the skills, and the championship experience. Those are the initial traits which I initially see in him," said Perasol, who also heard great things about his new prized get.
"I have yet to see and experience first hand his drive to excel and be the best version of himself."
However, Perasol said that it's still early to compare Tamayo to Paras. The impact is more or less the fame but the basketball landscape during Paras' time and now are very much different, the coach added.
"There are some similarities and there are some differences, too, but the competitive landscape now is quite different from that of before," he said.
"There were only a few skilled 6-5 or 6-6 players before, but now you are up against imports and Fil-foreigners who are as talented and even more experienced than the others."
Still, Perasol understands the excitement surrounding the newest Isko as he also sees great things ahead of Tamayo.
"For sure, he's going to be good for us here in UP," he said.