IT has been a long collegiate basketball season, and as in any year, the cream always rises to the top.
We've had our a fair share of valiant heroes and significant moments - all of which made 2018 a special one. And as we put the past calendar year behind us, Spin.ph takes a look at what went wrong and what went right in college basketball, in the hope of learning from both.
Better enforcement of the rules
Let's get the bad out of the way first. The NCAA was buffered by a number of controversies this past season, the most striking of which involved players that got embroiled in the 'ligang labas' issue.
Though the league did suspend San Sebastian gunner RK Ilagan and Letran sniper Koy Galvelo, the league came under fire when players from host school Perpetual who violated the same rule escaped punishment.
As the NCAA season reached its final stretch, the country's oldest collegiate league again found itself mired in controversy when its officials banned Lyceum star CJ Perez for Game One of the finals against San Beda for his failure to notify the league about his intention to join the PBA Rookie Draft.
Here's to hoping that in the next years, the players, the coaches, the schools, and most importantly, the league can enforce rules fairly. Games should be won inside the court and not in board rooms.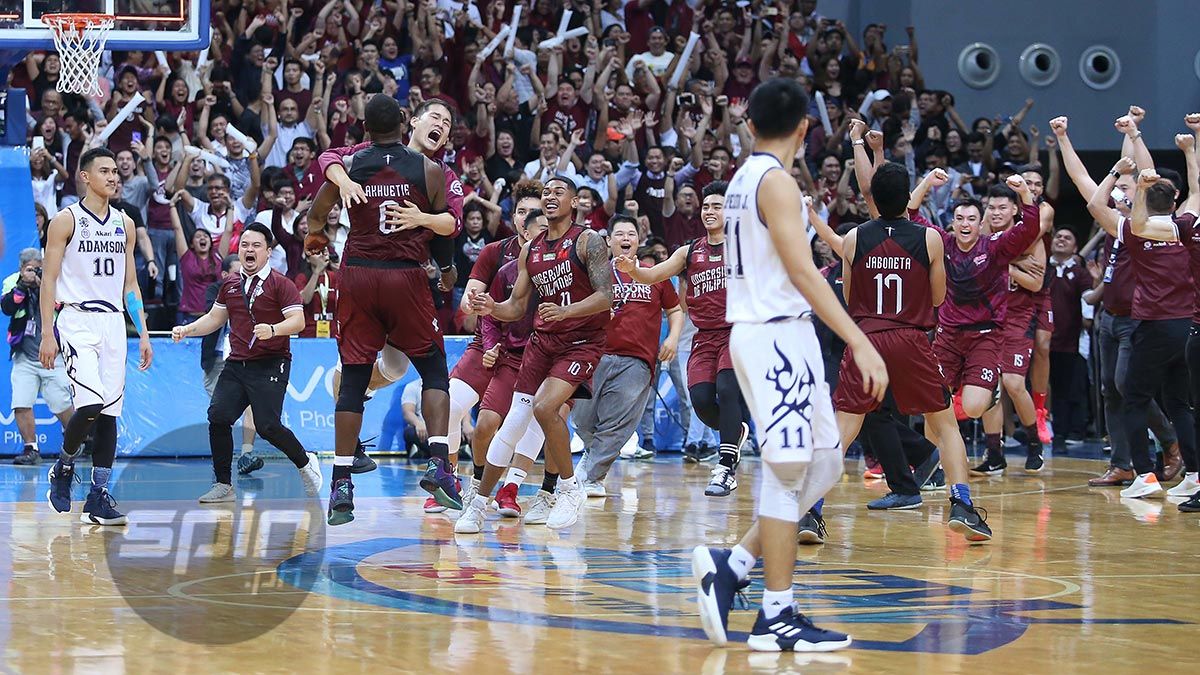 ADVERTISEMENT - CONTINUE READING BELOW ↓
Free agency is name of the game
Transfer was the name of the game in college basketball, which saw transferees make big impacts on the fight for championships.
After an uneventful run in the US, highly-touted forward Kobe Paras chose to follow dad Benjie's path and took his act to UP where he will link up with former La Salle star Ricci Rivero. Rivero's Green Archers teammate Brent Paraiso, meanwhile, joined coach Aldin Ayo at UST as former La Salle guard Ramil Tero enrolled in San Sebastian.
Jason David and Renzo Navarro also shed their Golden Stags jerseys to join the youth revolution at Lyceum, former San Beda center Ben Adamos moved to Perpetual, and former UST guard Jordan Sta. Ana reunited with coach Jeff Napa at Letran.
Troy Rike also made the most of his stay with a one-and-done season with NU at the end of his stint at Wake Forest.
But the biggest transfer saga involved Bright Akhuetie, who, after transfering from Perpetual, led the UP Maroons all the way to the UAAP Finals.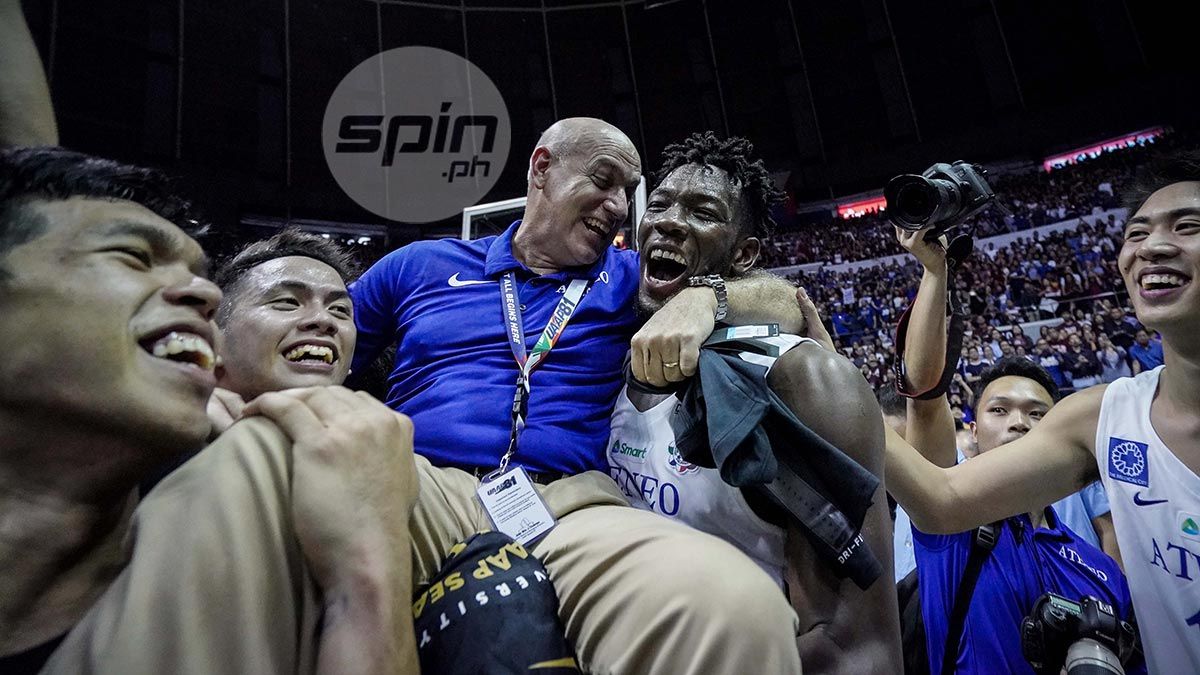 Coaching is of a premium
The biggest weapon in Ateneo's arsenal isn't Thirdy Ravena or Matt Nieto or anyone in their roster. It's coach Tab Baldwin.
The Kiwi-American mentor has not only stamped his class with back-to-back UAAP championships for the Blue Eagles, he also prompted other schools to step up their game.
La Salle already took a swing for the fences with the hiring of former G-League deputy Jermaine Byrd despite an inspiring campaign under coach Louie Gonzalez.
Earlier this year, teams at the bottom of the UAAP also made changes, with UST entrusting its future in Ayo and UE picking former Ateneo Blue Eaglets mentor Joe Silva to man its rebuilding.
Other UAAP schools were also up for the challenge, taking their squads overseas for training. But the most notable of all was UP, which even hired Serbian coach Nikola Ugrica as a consultant to help coach Bo Perasol in this year's dream run.
Over in the NCAA, San Beda coach Boyet Fernandez remained as the standard, but other schools have made great strides, too. Perpetual turned to veteran coach Frankie Lim, as much-improved coaching from mainstays like Topex Robinson in Lyceum, Napa in Letran, and TY Tang in St. Benilde made it an exciting race to the Final Four.
Changes were also aplenty for next year, with Mapua handing the reins to longtime assistant Randy Alcantara while Oliver Bunyi and former lead coach Ariel Sison swapping places at EAC.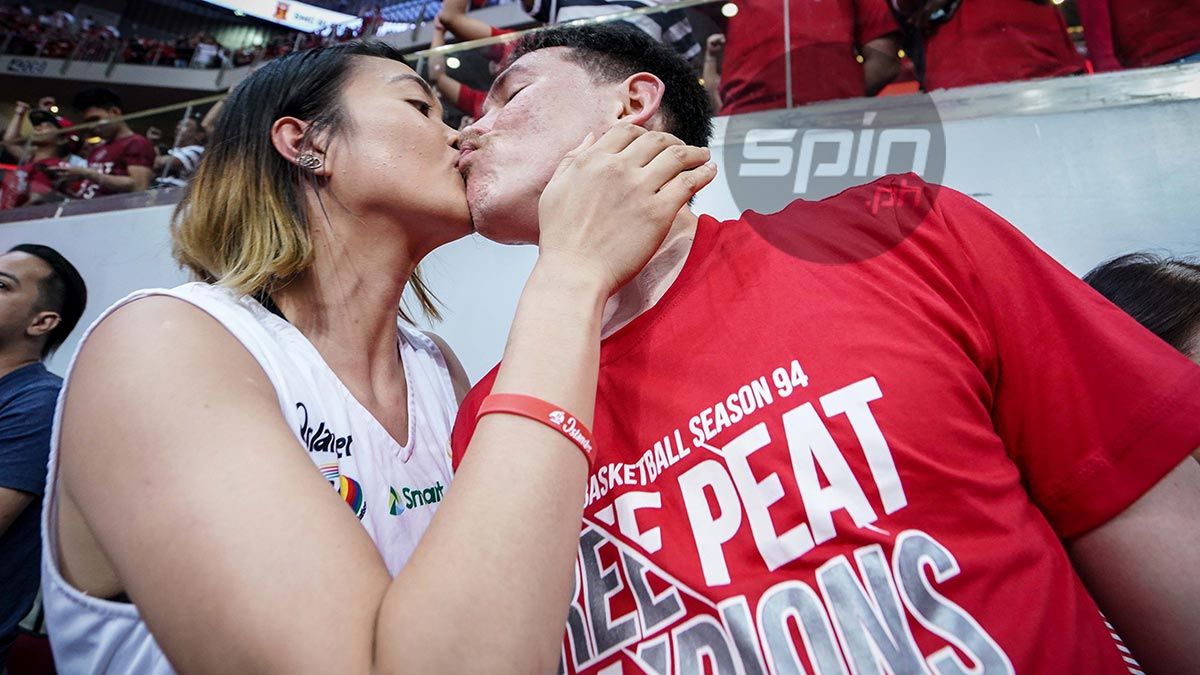 ADVERTISEMENT - CONTINUE READING BELOW ↓
Nothing is impossible
The championship chase, of course, was anything but predictable. Overwhelming favorite Ateneo was dealt a rude awakening in its UAAP season debut when Adamson pulled off a shocker.
Ayo's overhaul also paid dividends at UST, with super-rookie CJ Cansino turning heads in all five of the Growling Tigers' victories before his season was ended by injury. Even perennial cellar-dweller UE ended its run of futility as Alvin Pasaol led a surprising domination of FEU in the second round.
FEU also scored a big win over Ateneo in the first round, as Arvin Tolentino, long haunted by his endgame blunder in a loss to the Blue Eagles last season, redeemed himself with a booming trey in the playoff against La Salle that sent the Tamaraws to the Final Four.
St. Benilde almost made it to the Final Four with a revelation of a season from Justin Gutang, as hosts Perpetual defied the odds and squeaked into the semis behind a reformed Prince Eze, who won the Season MVP award.
Expected bottom-feeders EAC and JRU both pulled off shockers in the NCAA, as San Sebastian and Mapua made the playoff race interesting in the homestretch of the eliminations.
But no doubt, the biggest surprise of them all is UP's dream run to the finals, picking itself up from a 3-5 start to go on a dream run to its first Final Four appearance in 21 years - and its first finals appearance in 32 seasons.