COMPARED to his peers, Bright Akhuetie sounded more upbeat of his chances of returning next season for University of the Philippines.
"UP Fight, man. Yeah, we're gonna fight," he said.
The Nigerian slotman is set to play his last playing year, and although the Fighting Maroons failed on their quest to make it back to the championship round, he's positive that the setback only sets his side for a better comeback next year.
"It's just a learning experience. We just have to go back and get ourselves together and build that chemistry more," said Akhuetie, who regarded UP's 68-65 defeat to UST on Wednesday in the UAAP Season 82 men's basketball stepladder semis as a vital learning curve, not only for this squad but for the program as a whole.
It's a painful experience for the Fighting Maroons, who came to the season with heightened expectations following the arrival of Kobe Paras and Ricci Rivero.
ADVERTISEMENT - CONTINUE READING BELOW ↓
It turns out, they could not replicate last season's success and could only settle for a third-place finish.
"It did not really happen as planned cause we thought we're gonna have a chance in the Finals," said Akhuetie, who fought through the pain of his injured knee to post 16 points, 17 rebounds, and four assists to lead the Diliman side.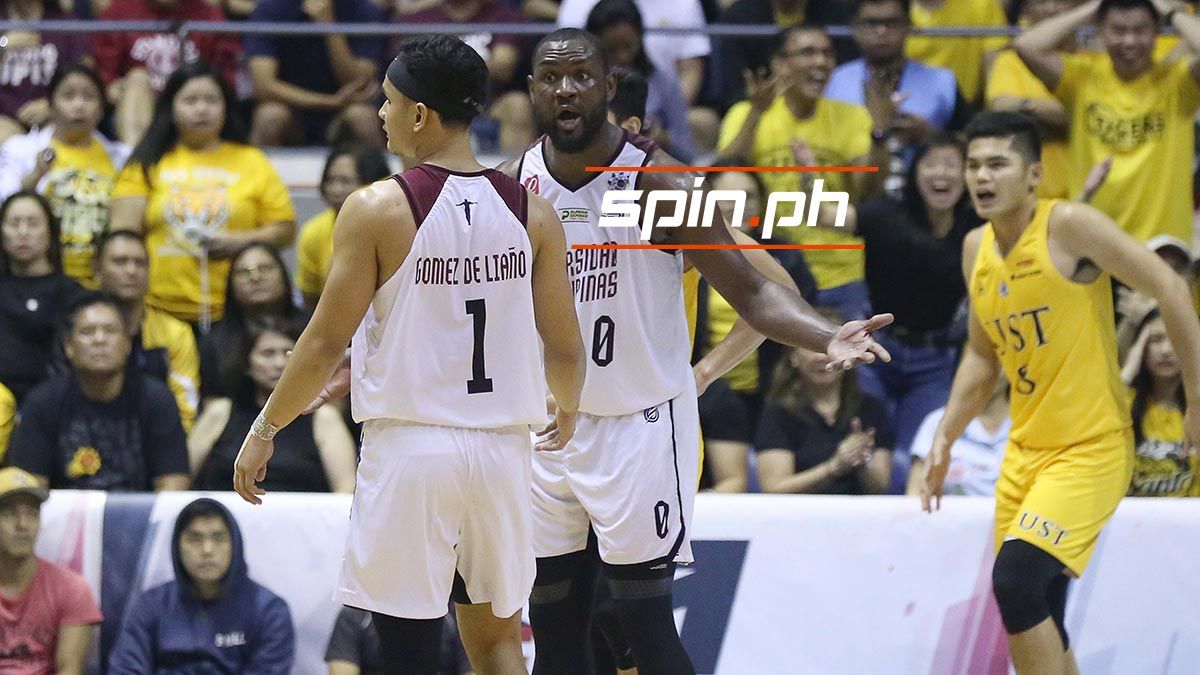 Last season's MVP did make it a point to tip his hat to the Growling Tigers, who earned a Finals date against the defending champion Ateneo in the Finals which starts on Saturday.
"UST came out and really came out hard and took that chance from us," he said.
Bad news, though, is that a bevy of this team's core might not even be here once the preparations for the UAAP Season 83 rolls.
Head coach Bo Perasol is still undecided and is depending his status on the management's decision. Jun Manzo, together with five others namely JD Tungcab, Janjan Jaboneta, Jerson Prado, Pio Longa, and Jaybie Mantilla are all graduating. And to add to that, key guys like the Gomez de Liaño brothers Juan and Javi have hinted of ending their UP run after this season.
Akhuetie knows that he has no control of what the future holds, and after a grueling season like this one, all he wants is to let everything soak in before plotting about the future.
ADVERTISEMENT - CONTINUE READING BELOW ↓
"Fingers crossed. Let's see," the 6-foot-8 center said when asked if him serving his final collegiate year for UP.
"We just got out of this one now. Lets go chill and unwind before we start talking about next season."