BRIGHT Akhuetie knew what's hanging in the balance.
With University of the Philippines trailing 82-81 with 2.8 seconds remaining, last season's MVP was given two free throws after getting fouled by Adamson's Lenda Douanga after a mad scramble.
Hard to believe he was in this position after being hounded by a sprained right ankle all-game long.
"It was my ankle. It was hurting, but I'm good," he said.
But with 12,622-strong crowd shouting their hearts out, Akhuetie chose to listen to the one who he knew the best: himself.
"I heard nothing," the 23-year-old bruiser said. "I just blocked my head out like what we're doing in practice so I just had to knock them down regardless of what the score is."
True enough, both freebies went straight through the net and put UP up by one.
The Fighting Maroons followed it up with a strong defensive stance in the waning seconds to eke out the 83-82 overtime win over the Soaring Falcons on Sunday.
Akhuetie's free throws were the crowning jewel of his 18-point, 18-rebound performance as UP rose to 2-1 in the standings.
"It's just the way it is," he said. "You have to fight on until the end which was what we brought out. Fight until the end and live with the result, so I feel great because we won."
Continue reading below ↓
Recommended Videos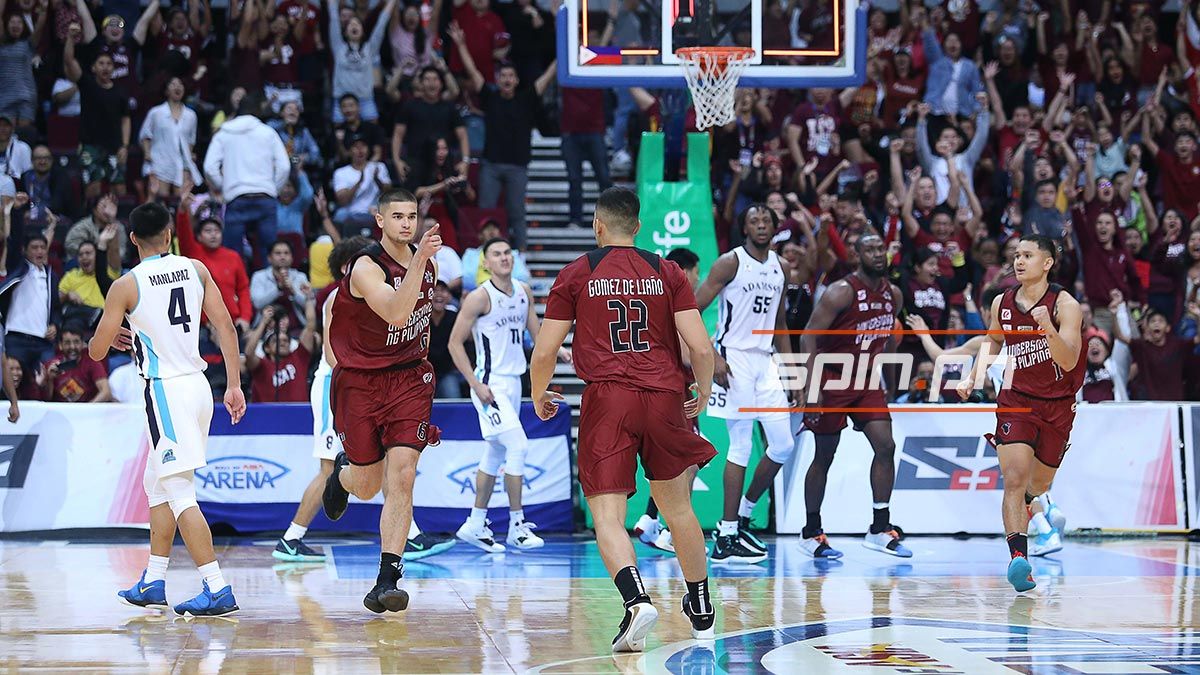 The 6-foot-8 Nigerian's sterling showing also made sure bluechip recruit Kobe Paras gets a win in his first UAAP game as the Fighting Maroons finally had everyone on their lineup playing on the court.
"It's good because it feels like we have a complete team right now. Getting everybody out there like all your brothers, your whole family out there fighting to win makes you feel good, and it certainly makes me feel good," said Akhuetie. "I'm sure this is gonna boost our confidence and we're always gonna fight on til the end."
UP (2-1) looks to make it back-to-back wins when it takes on the skidding National Univertsity on Wednesday.