BRIGHT Akhuetie did the heavy lifting for University of the Philippines, and when he couldn't stand on his own anymore, the Fighting Maroons made sure that he'll be lifted up.
The whole team came to the Nigerian big man's aid, acting like an ambulance after last season's MVP found himself sprawled on the floor after the postgame press conference.
"I didn't expect it," he said. "I thought it was just gonna be Andrew (Harris) and then, I saw everybody."
Akhuetie had every reason to feel tired, especially after posting 18 points and 14 rebounds to lead UP to a 78-75 win over University of the East to end its two-game slump in the UAAP Season 82.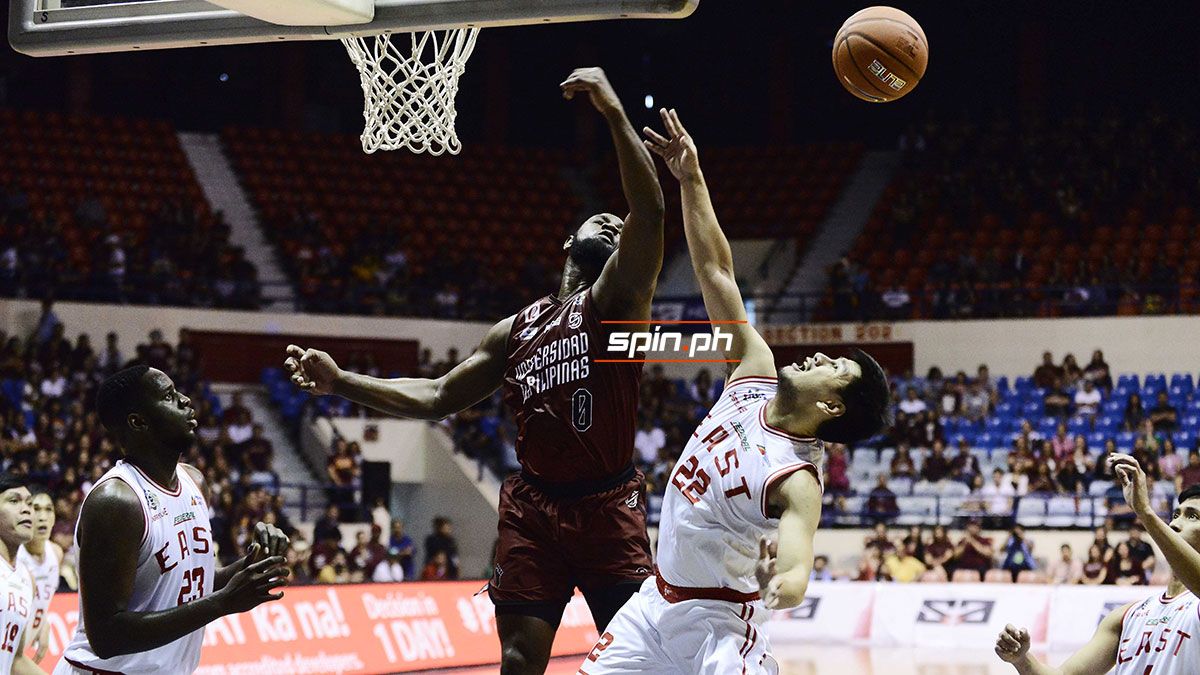 ADVERTISEMENT - CONTINUE READING BELOW ↓
But he stressed that his pains, mostly on his ankle, is just fine.
"I just sprained my ankle, but I'll be fine. I think I'll be fine until I get home," he said.
Akhuetie's body, however, spoke otherwise leading to him slumping on the floor after the interviews.
The gesture, though, shows what kind of team UP really is, if Akhuetie will be asked.
"That just shows how much we are together, how much we are a family. I'll do that for my family and they'll do that for me as well," he said.
What mattered more to him was the Fighting Maroons getting themselves back on the right track as they improved to a 6-3 record.
That, despite the gallant stand from the Red Warriors that refused to quit after an early 27-8 onslaught and even fought back from a 65-50 deficit entering the fourth canto.
Yet even though UE was staging it's spirited rally, Akhuetie never wavered his faith on UP.
"I've always been sure of the team. It's just that we need to get it together and play as a team and we have to work on that," he said. "Right now, it just shows how much we can do. It's just consistency, come back on and on and on. Let's see where that gets us."