UNIVERSITY of the Philippines head coach Bo Perasol welcomed the league's decision to lift his three-game ban on Monday as he expressed excitement to be back on the sidelines for the Fighting Maroons.
"Apologizing was the easy part. I'm not one who will insist justifying any wrong I've done," he said in a text message to Spin.ph.
Perasol personally met with UAAP basketball commissioner Jensen Ilagan on Saturday to extend his apologies not only to the league but also to referee Jaime Rivano, setting into motion the events that led to the lifting of his ban on Monday.
Without Perasol, UP split its first two games in the second round. The Maroons lost to Far Eastern University, 82-79, in overtime, before bouncing back with a tight 78-75 win over University of the East on Saturday.
In both games, deputy coach Ricky Dandan called the shots for the Fighting Maroons as they remained in second place at 6-3.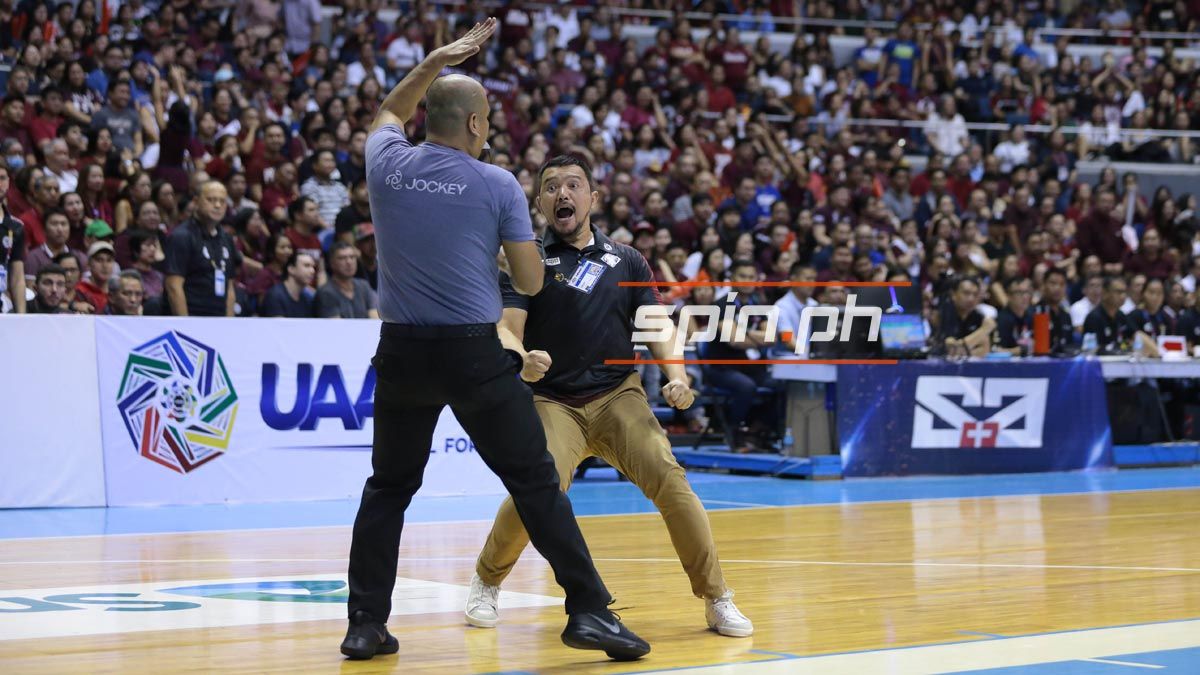 Continue reading below ↓
Recommended Videos
Perasol, however, reiterated that he never left his team during the course of the ban.
"It doesn't change a lot as far as our preparations are concerned as I was with the team all the time except in the game venue," he said.
"Coach Ricky Dandan and my staff have done a tremendous job in my absence on the court, and I have to commend my players, too, as they have responded very positively all through this ordeal."
UP welcomes Perasol back on the bench on Wednesday when it faces University of Santo Tomas.