BO Perasol will be back on the bench for University of the Philippines on Wednesday for its game against University of Santo Tomas as his ban was lifted on Monday.
UAAP basketball commissioner Jensen Ilagan ended the three-game suspension of Perasol after the Fighting Maroons mentor extended a personal apology to the UAAP and to referee Jaime Rivano in a meeting on Saturday.
"Last Saturday was the first time our office heard directly from Coach Bo and we appreciate his sincerity and evident humility in expressing his regret regarding the incident between him and referee Rivano which happened last September 29," said the amiable executive.
"Coach Bo emphasized how he deeply regretted his actions towards the official and extended his apology towards the UAAP board, organization, and the entire community."
The decision to reduce Perasol's ban was first reported in a tweet by the Inquirer's Cedelf Tupas.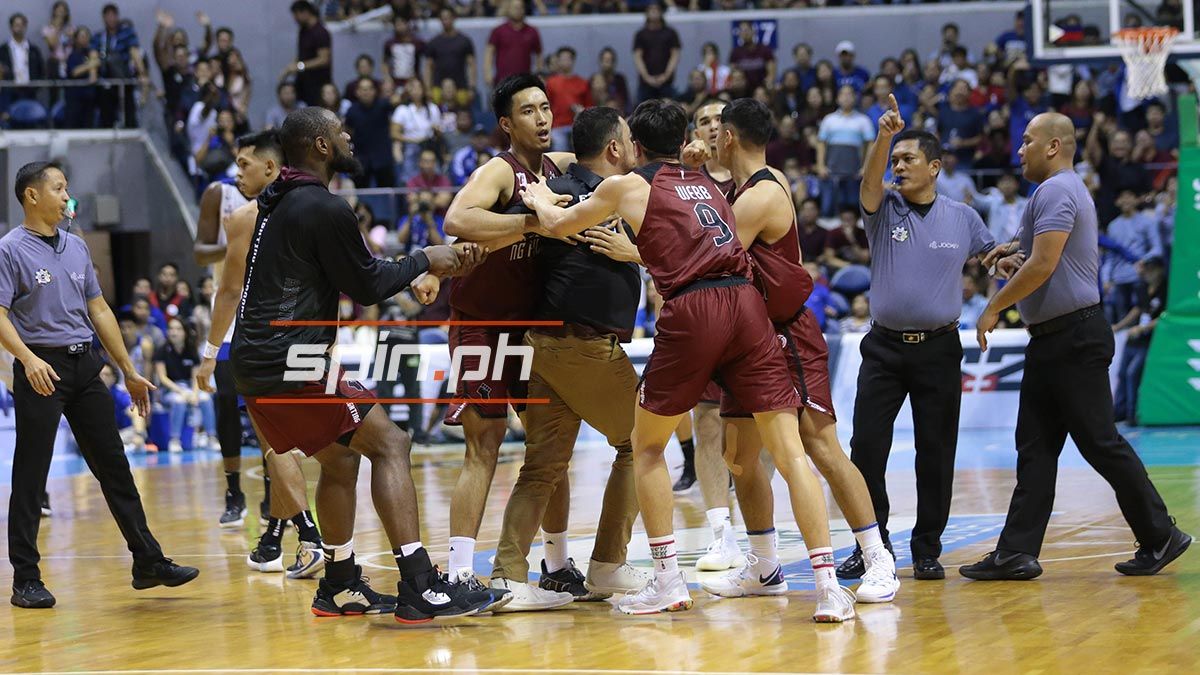 Continue reading below ↓
Recommended Videos
Perasol was slapped with the three-game ban after his outburst against Rivano during UP's 89-63 defeat to Ateneo two weeks back, where the mentor was hit with successive technical fouls early in the third quarter that led to his ejection.
The Maroons camp filed an appeal on the ban, which was denied.
With the saga over, Ilagan called for everyone to "exert restraint and discipline, not just towards officials but to everyone on the court."
"Mr. Perasol and every member of the UAAP are hereby reminded that any further unsportsmanlike acts on their part will be dealt with the full extent of the league," said Ilagan.
The league also urged the community to continuously strive for improvements moving forward.
"Nevertheless, the parties recognize that there will always be room for improvement in the area of officiating which needs the full cooperation of everyone involved, particularly the coaches, players, and officials," said UAAP executive director Rebo Saguisag.
"With the foregoing, let us all move on from the incident and focus on the game and the student-athletes."
Deputy coach Ricky Dandan called the shots in Perasol's absence to open the second round. The Maroons lost to Far Eastern University in overtime, 82-79 last week before squeaking past University of the East, 78-75, last Saturday.
UP remains at second place in the standings with a 6-3 win-loss record.