BO Perasol was happy to be back in the sidelines for University of the Philippines, although he would have wanted a different outcome on Wednesday's game after University of Santo Tomas took a 84-78 decision.
But rather than dwell on what could have been, the mentor zeroed in on the good things that his side did.
Case in point: the Fighting Maroons fully understanding the gravity that each game possesses, especially in this tightly contested Final Four race.
"I was trying to emphasize to them the importance of the game," he said as he made his return after missing the past two games no thanks to his suspension.
"The way I saw it in the first half was that UST really wanted it more. I told them that if that's going to be the case, we're just going to hand over the win already to UST because there's no chance that we're going to win against them if that is the body language that we're going to show."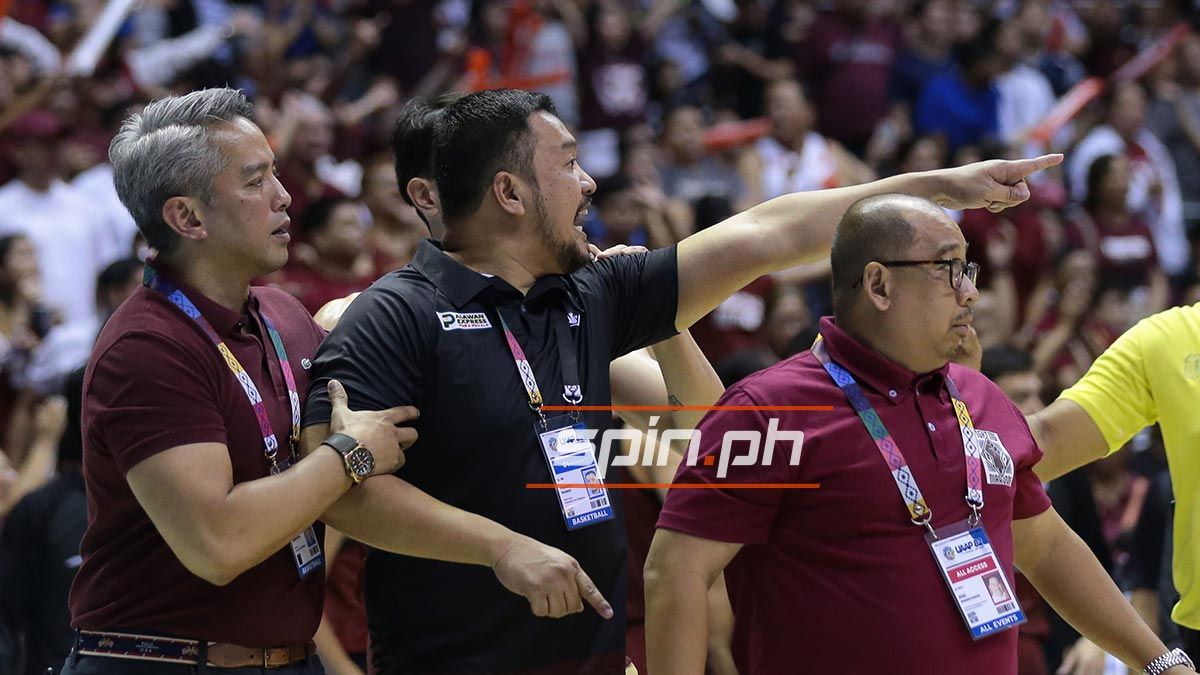 Continue reading below ↓
Recommended Videos
UP refused to back down even with UST shooting the lights out in the first half with 12 treys, trailing only by seven, 48-41, at the break.
"We were able to keep pace with that and also, we were able to get into our own pace. At the end of that, we were also able to get the lead with less than two minutes to go," noted Perasol as the Fighting Maroons grabbed a 78-74 lead thanks to a left corner three from Kobe Paras with 1:40 to go.
It's just that in the end, the Fighting Maroons failed to execute, allowing the Growling Tigers to fight back with Brent Paraiso and Renzo Subido burying back-to-back treys in the final minute.
"We were not able to get stops when it mattered. Although we were trying to stop their three-point shooting, they were able to take threes again and we were not able to score also," he said.
Still, Perasol was happy with the effort of his wards, giving special mentions to guys like Ricci Rivero, Jaybie Mantilla, and a hobbled Kobe Paras as he chose to focus on the silver linings after this defeat.
"I really think it could have gone either way," he said as UP remained at second place with its 6-4 record. "At the end of the day, we just have to take whatever positives we can take in this game."