ATENEO is just in a league of its own in the UAAP Season 82 eliminations.
That's the frank assessment University of the Philippines coach Bo Perasol gave after his side suffered an 86-64 defeat to the defending champions on Wednesday.
"We saw our immense weaknesses. Again, it's important na we have to feel the reality. Kaya nga ang sabi ko, Ateneo is a cut above the rest," he said.
It was the second rout the Fighting Maroons got from the Blue Eagles after an 89-63 first-round setback last September 29.
But Perasol argued that although UP lost to Ateneo by an average losing margin of 24.0 points, not much should be placed in those numbers given how magnificently Ateneo has played this season and how the field has struggled to keep up.
"It's not just UP who plays bad against Ateneo. Everybody plays bad against Ateneo, period. In that 14 games that everybody played against Ateneo, I'd say 80-percent, they just outplayed everybody," he said. "If you have to beat them, whoever it is who goes up against them in the championship, should really be not only prepared but may kasama nang swerte."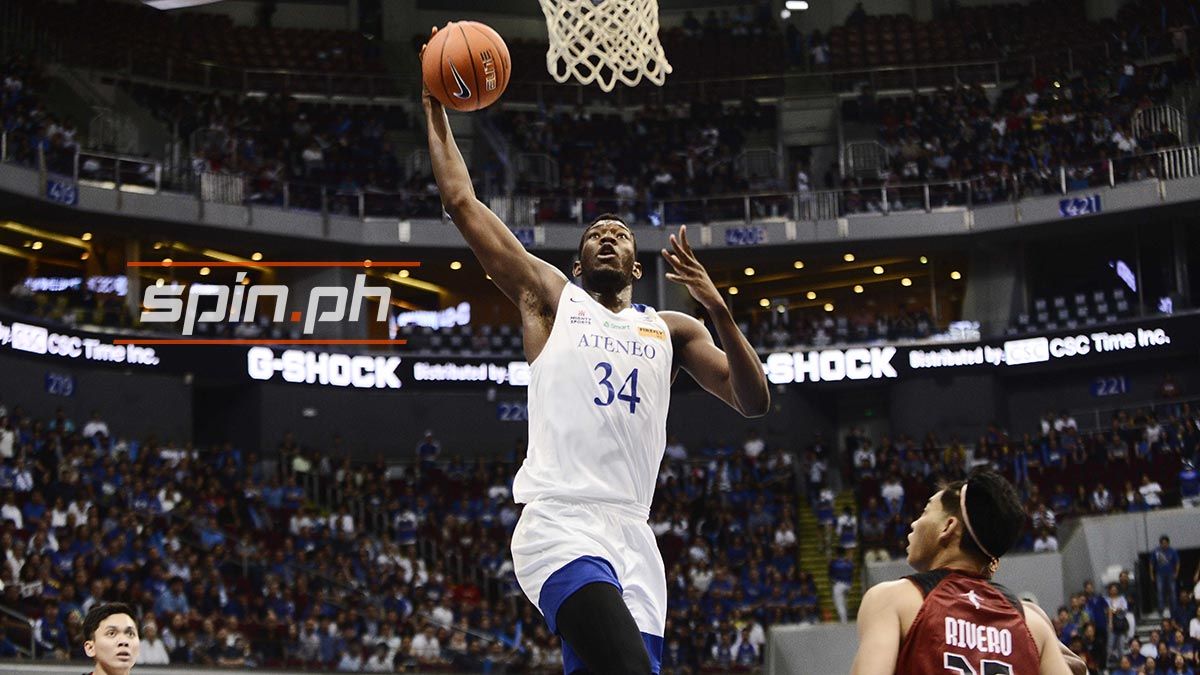 ADVERTISEMENT - CONTINUE READING BELOW ↓
That's why the Fighting Maroons mentor does not fancy putting his side on the same level as the Blue Eagles at this stage, well aware of the things his side still needs to work on if it wants to not just earn a return trip to the Finals but to also win the championship.
"We cannot compare ourselves with them as of right now, but also we need to check how do we perform against the stronger teams," he said, with UP still ending the eliminations as the second-seed with its 9-5 card and awaiting the survivor between FEU and UST.
"Whoever wins between UST and FEU is going to be the stronger team. So how are we going to prepare ourselves knowing what happened with the Ateneo game? Because I'm quite sure that that is going to be what they're going to view also."
Still, the Fighting Maroons are in an enviable position with their twice-to-beat advantage, and even though they have a 10-day break before going back to action, Perasol insisted that the time should be devoted in further honing their craft and getting the best out of everyone in the lineup.
"I told them that we have to honor our position by preparing really hard because while it is true that nandyan na kami sa posisyon na yan, it's not a sure thing that we're going to the Finals," he said.
And don't count on him to have a preference on who between the Tamaraws and the Growling Tigers he'd like to face in the stepladder semis.
"Wala. Parehong malakas eh," quipped Perasol. "Again, whoever wins that playoff game is going to be a very strong team. We never won against UST, and we're 1-1 against FEU, so it's going to be really tough for us. We need we need to prepare hard for that."