UNIVERSITY of the Philippines coach Bo Perasol regretted losing his cool in the third quarter of the Maroons' match against Ateneo in UAAP Season 82 on Sunday.
"I apologize to my team for losing it," Perasol said. "It really doesn't matter what happens on the court, but I have to think about my composure because that is what I preach. And I was the one who lost it."
Perasol reached boiling point at the 6:23 mark of the canto as his frustration over the officiating led to him to angrily confront referee Jaime Rivano, bumping and hurling expletives at the game official leading to his ejection.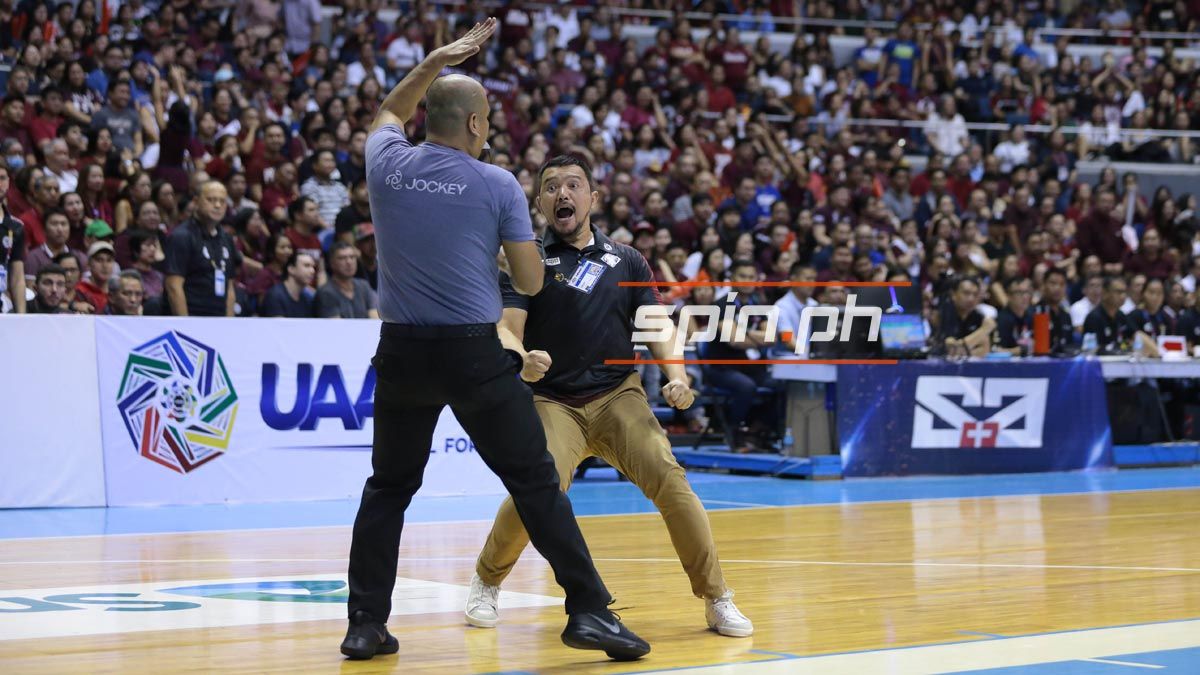 Continue reading below ↓
Recommended Videos
He explained that his actions were brought upon by a series of non-calls which, to him, put UP at a disadvantage. The worst, he said, was the third foul called on slotman Bright Akhuetie at the 8:03 mark of the period with his side trailing, 39-32.
Akhuetie was later hit with a technical for complaining.
"When the official called the third foul on Bright and Bright was already at the other baseline, I really thought that the official followed him there. And for me, I was telling (the referee) that he's going to ruin the team, or you're going to ruin the competition, a beautiful competition by making personal calls like that.
"When I asked him, he said, 'I felt that I was being... Nababastos daw siya.' So why would somebody say that and ruin the whole thing?" he said.
"It's not personal. If you see something that you're going to shout at, you say a technical foul. But for me, you cannot provoke a player and follow him up to the end of the court and give him a technical foul after his third foul."
He continued: "If you are thinking well enough, you cannot do that as an official because you're going to ruin the beauty of the competition. It's not about him, it's not about me, it's about the game. We should be partners - players, coaches and the officials - and maintain the beauty of the game."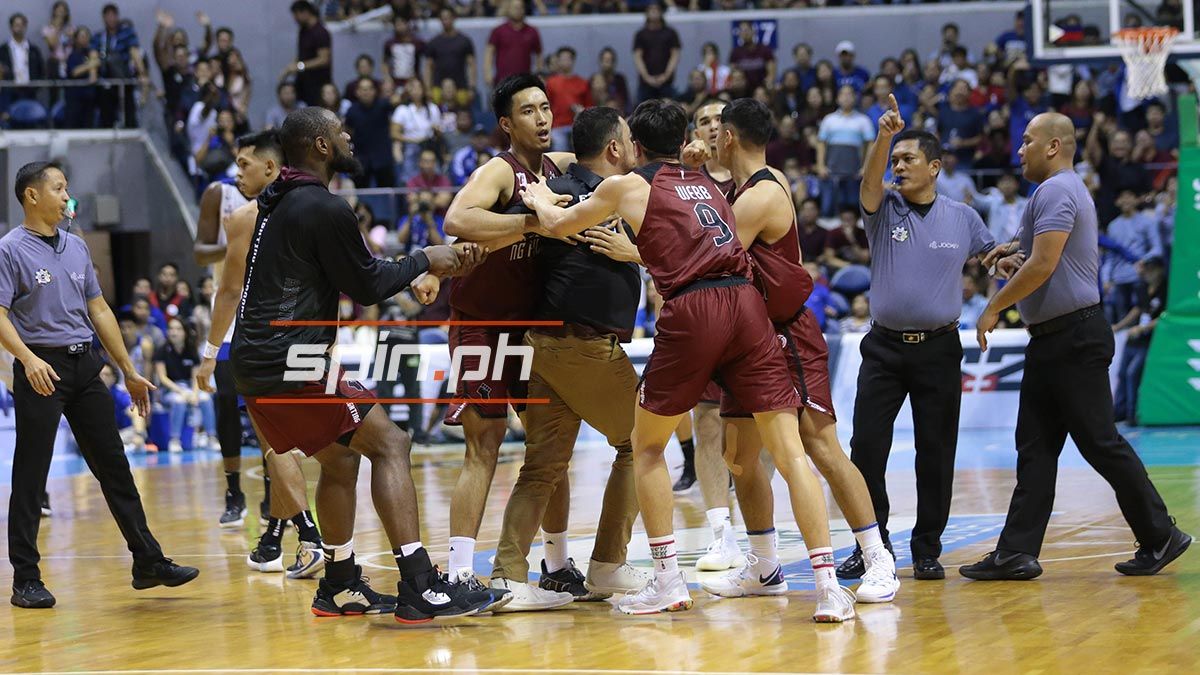 Perasol was a lot calmer after the Blue Eagles' 89-63 win over the Fighting Maroons, asking for the forgiveness of the team and its supporters.
"As their leader, as their head, I need to be better. Again, as I said, it doesn't take away from the fact that there will be missed calls and bad calls. It happens. But I cannot lose myself especially in a game as big as that," he said.
"It was basically the reason why we played that way. That was a lesson for us. And I don't think that that was who we are, but it was mostly because of what I did."