A UAAP official has denied that the collegiate league is reviving the seven-year out-of-high school rule just to disqualify Ben Mbala from playing for La Salle next season.
Mbala has decided to leave La Salle to play in the Mexican professional league, saying the uncertainty of his status with the Green Archers next season owing to the revival of the seven-year rule prompted him to take his act elsewhere.
The rule, which puts a seven-year limit on a player's eligibility with a team from the time he graduated from high school, was suspended by the UAAP board for the past two seasons but is expected to be reinstated in Season 81.
However, one UAAP official who asked not to be named denied the rule was being reinstated precisely to target Mbala.
He even furnished SPIN.ph a copy of a UAAP Annual Report which clearly stated that the rule was being suspended for two season on the understanding among board members that it will be re-applied again in Season 81.
The rule was suspended due to the application of the K-12 program by the Department of Education which added two years to the high school program.
The board anticipated a dearth in new recruits coming in from high school during that span, leading to the rule's suspension during the ninth UAAP regular board meeting on March 12, 2016 at the BOR Board Room, 4/F, Quezon Hall of the University of the Philippines in Diliman, Quezon City.
The annual report stated as such: "The Board, by a unanimous vote, decided to suspend the application of the "Seven-Year Out-of-High School Rule" subject to the age and number of playing years requirements under the UAAP Rules for UAAP Season 79 and 80, it being understood that said rule shall thereafter automatically apply unless such suspension is extended, or the rule amended or repealed by the UAAP Board."
The official said it was clear in the annual report that the "seven-year out-of-high school" rule will take effect again in Season 81. The rule was not repealed at any time during Season 79 and 80, the official added.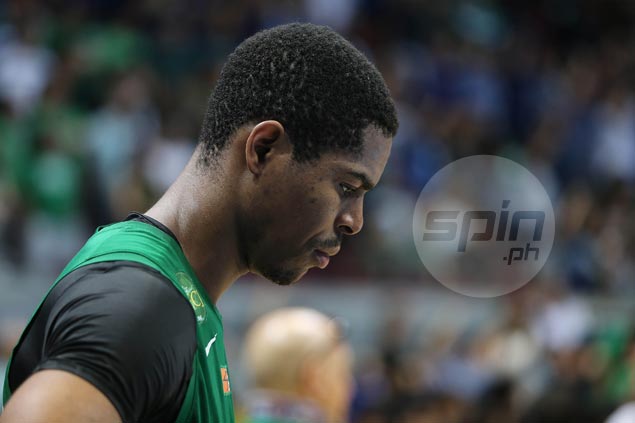 The only way the rule can be repealed, or suspended, again is through an amendment by the board of trustees (BOT) of the UAAP, which is now co mposed of the presidents of the member schools.
"If they want to amend the rule, they should request an amendment to the board of trustees," said the official.
That could happen around May, the official said.
"Usually, the first board meeting paglipat sa host nangyayari 'yan. The board of managing director (BMD) can recommend but the final say is the BOT," said the source.
"Kung sasabihin naman ng BOT na tanggalin 'yung seven years, desisyon ng BOT 'yun. Ang sinasabi lang natin, hangga't walang desisyon, applicable 'yung seven-years out-of-high school rule," he added.
Recommended Videos