EVEN before the season started, an Ateneo side that looked in a class of its own was expected to do something pretty special.
On Wednesday, the Blue Eagles fulfilled their date with destiny.
With a 86-79 Game Two victory over University of Santo Tomas on Wednesday, the Blue Eagles punctuated their season-long dominance by capturing the UAAP Season 82 men's basketball championship via historic 16-game sweep.
Unbeaten through 16 games, the Katipunan squad completed a championship hat-trick that replicated the school's string of success from 2008 to 2010, where it laid the foundation for what would eventually be a five-peat.
"The 16-0 season is really something that we dreamed about," Ateneo coach Tab Baldwin said at the end of the celebration at the Mall of Arena floor.
"We didn't talk a lot about it because we never wanted to set that as a goal. But I know that the players particularly dream about it and it is a dream season to go through unblemished, to be able to say to each one of those 16 days, no team was better than us."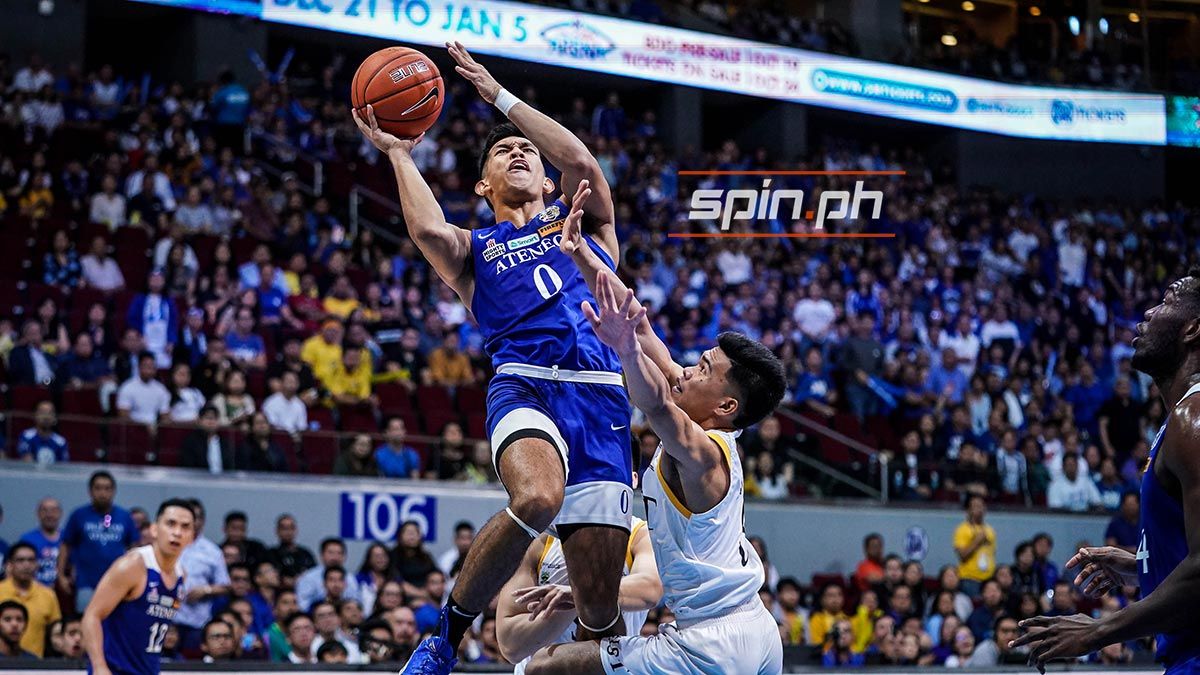 Continue reading below ↓
Recommended Videos
In the middle of it all, Thirdy Ravena stood tall, scoring eight of his 17 points in the fourth quarter, on top of seven rebounds and five assists to be hailed as the Finals MVP and cap only the seventh perfect season in league history - and the first since UST's 14-game perfect run in 1993 under Aric del Rosario.
Utterly dominated in the opener of the best-of-three finals, the Tigers made a gutsy stand in Game Two, clawing its way from a 16-point first-half hole to pull within one, 67-66 on CJ Cansino's layup with 7:49 left.
That the Blue Eagles survived the threat was all because of SJ Belangel.
Belangel ignited a 16-5 run that restored order for the Blue Eagles. That decisive stretch was capped by an Ange Kouame slam at the 2:22 mark that all but quashed the UST threat, 83-71.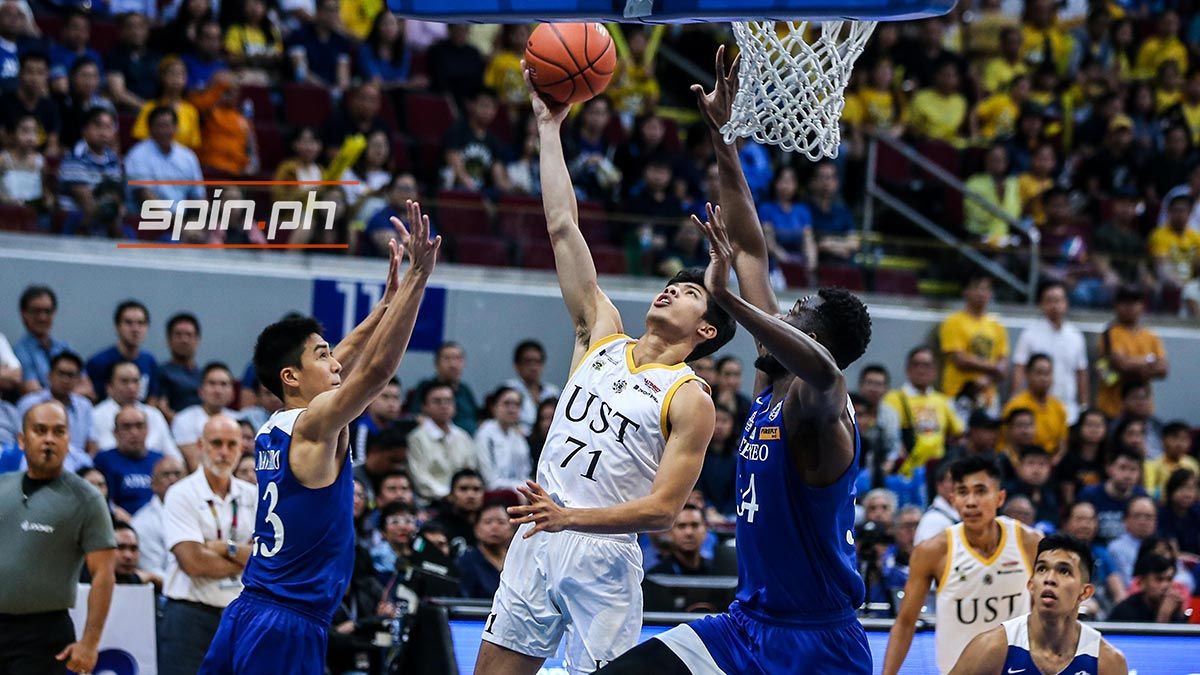 Belangel, the sophomore guard who broke out this season, shot 5-of-10 from deep to wind up with 15 points, proving that Ateneo will be just fine with five key players including Ravena and Matt Nieto graduating after the season.
Nieto collected 14 points, six boards, and five dimes in his final collegiate game.
Kouame battled foul trouble all game long but made his presence felt late. He tallied seven points and eight rebounds in the what was actually the Blue Eagles' 26th straight victory dating back to last season.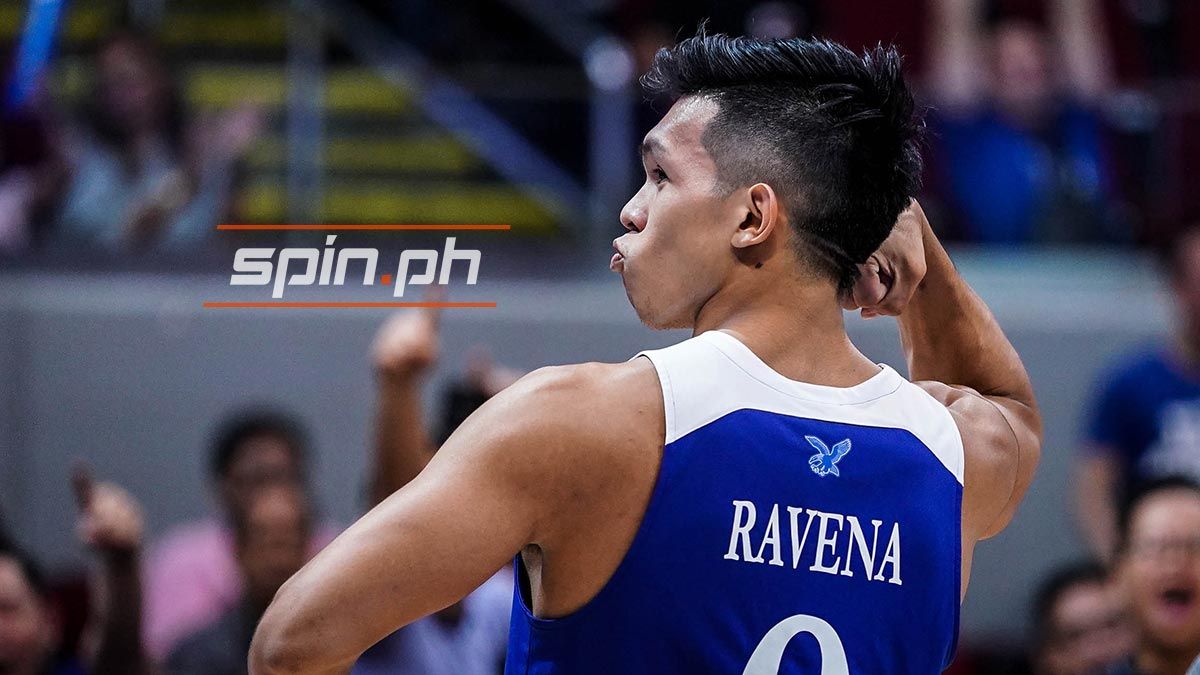 Rhenz Abando did his best to hold the torch for the Growling Tigers with 16 points and four rebounds, while Rookie of the Year Mark Nonoy recorded 14 points, six boards, and five assists.
Season MVP Soulemane Chabi Yo also added 11 points and 19 rebounds for UST, which entered the stepladder playoffs as the fourth seed and ended with the school's first podium finish in four years.
The scores:
Ateneo 86 - Ravena 17, Belangel 15, Ma. Nieto 14, Kouame 7, Navarro 7, Go 6, Maagdenberg 6, Wong 5, Daves 4, Mi. Nieto 3, Mamuyac 2, Andrade 0.
UST 79 - Abando 16, Nonoy 14, Chabi Yo 11, Concepcion 8, Subido 8, Huang 7, Ando 6, Paraiso 5, Cansino 4, Bataller 0, Pangilinan 0.
Quarterscores: 31-18; 42-32; 67-62; 86-79.