SADDENING was the fate that befell University of Santo Tomas in the aftermath of the Tigers' controversial Bicol bubble training.
What was once a promising team which presented an intriguing foil to the dynastic stronghold of Ateneo now finds itself in shambles, barely a year removed from its inspiring run to the UAAP Season 82 Finals.
The fallout has seen coach Aldin Ayo resign and seven players, majority of whom were key pieces in last season's core, leave Espana, leaving the Growling Tigers brass no choice but to go on a sudden rebuild.
Team captain CJ Cansino was the first to move out, going to University of the Philippines. Rhenz Abando, Brent Paraiso, and Ira Bataller remained teammates, albeit in a different Dominican-ran school in Letran, while seldom-used Jun Asuncion joined them in the NCAA when he chose to go to Mapua.
The latest to quit the school were Mark Nonoy and Deo Cuajao, who both chose to head to La Salle.
ADVERTISEMENT - CONTINUE READING BELOW ↓
But multiple player departures like these aren't really new in college basketball, no less in the UAAP.
La Salle was the last to deal with such a scenario as five players left the Green Archers camp in 2018 for a multitude of reasons, just months removed from their runner-up finish to Ateneo.
Ricci Rivero, a Mythical Team member in UAAP Season 80, was the biggest name from that list as he bolted for UP. Also part of that migration was Paraiso, who left Taft for UST back then.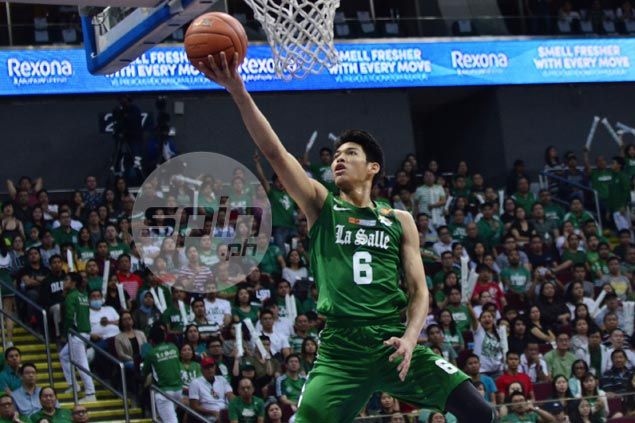 ADVERTISEMENT - CONTINUE READING BELOW ↓
The two were dropped from the team for violating rules against endorsements, although rumors floated about their alleged failed drug tests. Both Rivero and Paraiso vehemently denied the accusations and even released a copy of their cleared drug test results.
Aside from the two, Ricci's brother Prince also left La Salle although the former Gilas cadet no longer enrolled in any other school. He has since seen action for San Miguel Alab Pilipinas later that year, before being taken in the first round of the 2019 PBA Rookie Draft by Rain or Shine.
Center JBoy Gob, who left for UP, and guard Ramil Tero, who joined San Sebastian, completed the exodus.
Coincidentally, those departures also came at a time when Ayo left La Salle for UST.
The Green Archers have yet to make it to the Final Four since the incident.
Ateneo also had dealt with mass departures back in 2016, when seven players moved out of Katipunan largely due to academic issues. That meant that these players missed out on the chance of being handled by coach Tab Baldwin, who had then taken over from Bo Perasol.
ADVERTISEMENT - CONTINUE READING BELOW ↓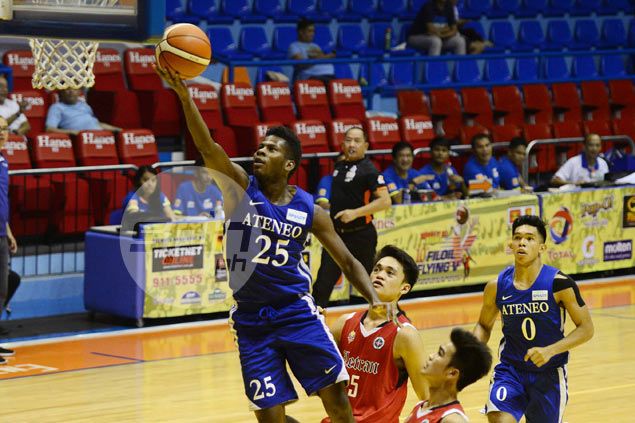 CJ Perez, who was about to make his debut for the Blue Eagles after his redshirt year from San Sebastian, moved to Lyceum. That decision did pay dividends as Perez became the NCAA Season 93 MVP and went on to become the top pick in the 2018 PBA Draft and captured the 2019 PBA Rookie of the Year honors.
ADVERTISEMENT - CONTINUE READING BELOW ↓
Arvin Tolentino, the UAAP Season 76 Rookie of the Year, also left Ateneo after two years and found a new home in Far Eastern University. He did pick himself up and got drafted by Ginebra in the first round of the 2019 PBA Draft.
Clint Doliguez also found a taker in San Beda and won two NCAA crowns with the Red Lions. Rain or Shine soon picked him in the first round of the 2019 PBA Draft.
Jerie Pingoy, the star guard from FEU-Diliman, chose to take another path and went to Adamson, where he spent his last two years. He has since been on a road to redemption, last seeing action for Centro Escolar University in the shortened 2020 PBA D-League Aspirants' Cup.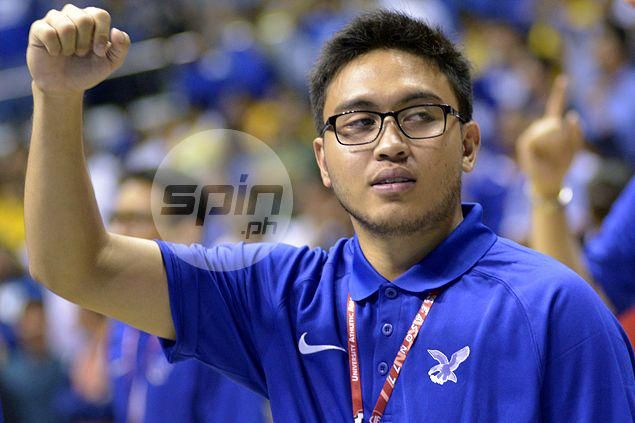 ADVERTISEMENT - CONTINUE READING BELOW ↓
Hubert Cani, a solid playmaker from National University, also left Ateneo for FEU. After his collegiate career, he saw action for the Cavite Ballers in the National Basketball League (NBL), before Blackwater chose him in the fourth round of the 2019 PBA Draft.
Kemark Carino found his way to San Beda and has largely come off the bench, providing the Red Lions a promising frontline force.
John Apacible completed the list, but his journey was the wildest, going to Kalayaan College first before a brief stop at Lyceum. He eventually settled at University of the East, where he finally played again this past UAAP Season 82.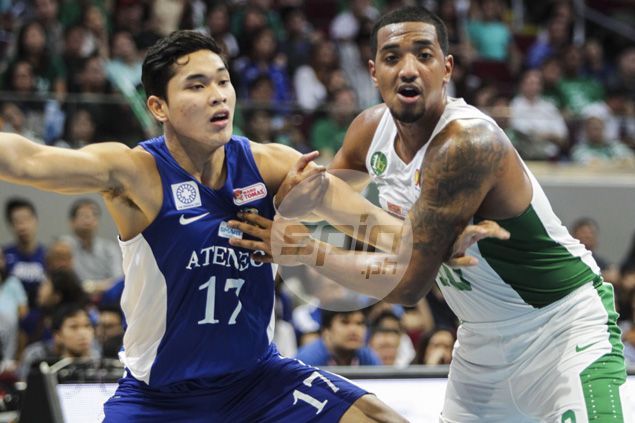 ADVERTISEMENT - CONTINUE READING BELOW ↓
For its part, Ateneo hardly felt the losses of these prized recruits. After a bridesmaid finish to La Salle in 2016, it went on to complete a three-peat behind Thirdy Ravena, Isaac Go, and brothers Matt and Mike Nieto.
Going back, it's certainly going to be a tough rebuild for UST before it can get back to its status as a legitimate contender.
Yet to borrow from a motto of another rival, there's really nowhere to go but up, right?