TRUTH be told, the so-called "Battle of Katipunan" hasn't really been much of a rivalry.
For the past 15 seasons of the UAAP, Ateneo simply had University of the Philippines' number in the form of a 27-3 (win-loss) record in their head-to-head matches.
Take this Season 81 alone. The boys in blue swept their two elimination-round meetings by an average winning margin of 12.5 points.
Reeling from their opening-day loss to Adamson, the Blue Eagles vented their ire on the Maroons with an 87-79 win last September 12. Thirdy Ravena, Anton Asistio, and Angelo Kouame all made their imprint in that game.
It only got worse in the second round. Without the Nieto twins Matt and Mike, Ateneo still proved too good for UP, 83-66, last October 14, with Tyler Tio and Raffy Verano this time joining Ravena in the attack.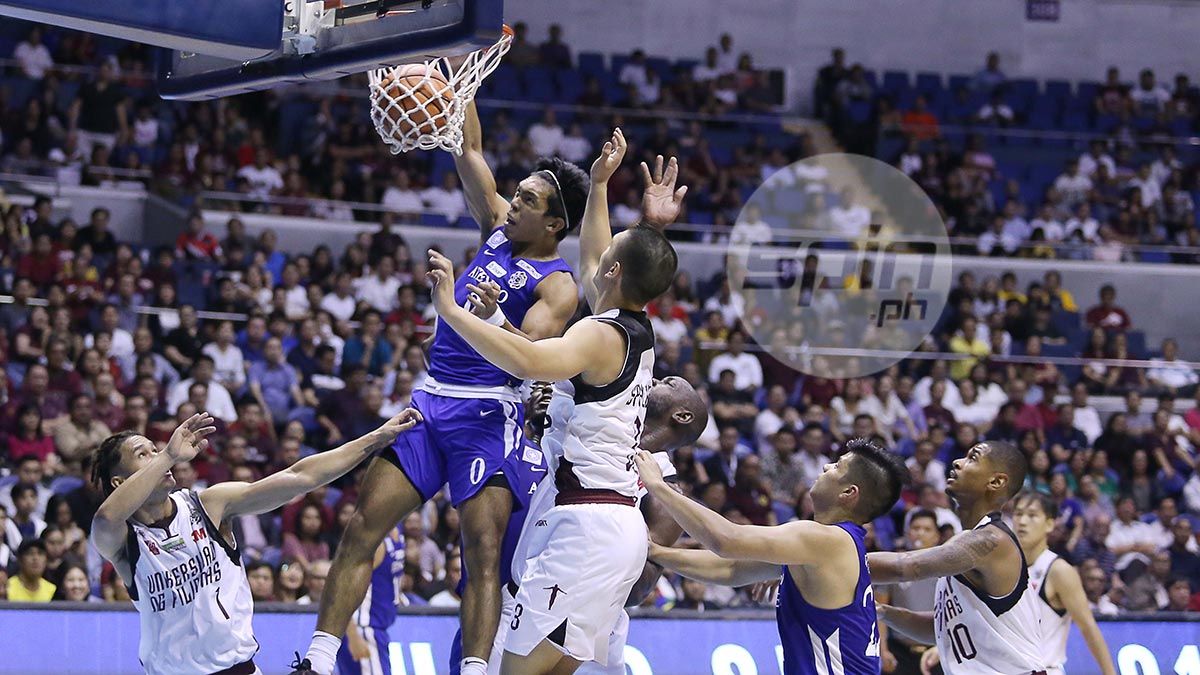 Continue reading below ↓
Recommended Videos
Blowouts such as this one, or even worse, are the rule more than the exception when these two teams meet.
Ateneo's run to the Season 80 championship last year saw it own a 17.5-point winning differential over UP in their elimination-round meetings.
The most lopsided results, undoubtedly, came in 2007 when the Diliman boys went 0-14 for the first time under coach Joe Lipa.
The Blue Eagles, bannered by Ford Arao and Chris Tiu, beat the Maroons by an average of 29.0 points. A 24-point beatdown, 79-55. in the first round, was followed by a 34-point decimation, 93-59 in the second round.
At one point, Ateneo held a seven year-long winning streak over UP spanning from 2009 to 2016.
Heartbreaks came aplenty.
Mikee Reyes came two made free throws away from establishing himself as a cult hero for the Fighting Maroons, but he flubbed both as the Blue Eagles escaped with a 70-69 victory on September 3, 2014 back in Season 77.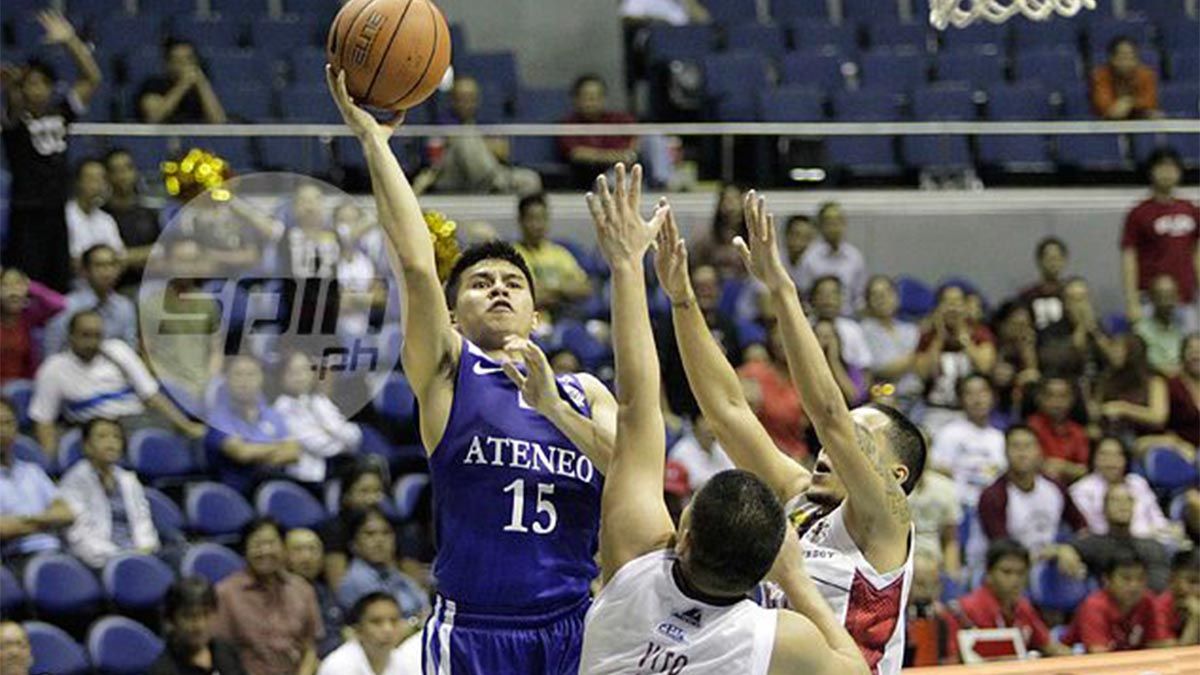 Although few and far between, the Maroons did get in its licks.
Gelo Vito drilled the game-clinching triple with 16.4 seconds remaining as UP edged Ateneo, 56-52 at October 8, 2016 back in Season 79 in what stands as the last victory for the Maroons over the Blue Eagles.
That second-round triumph, incidentally, was also coach Bo Perasol's lone victory over Tab Baldwin since the latter took over the Ateneo post after Perasol left to coach his alma mater.
There's also the Fighting Maroons' 68-58 second-round shocker over the Blue Eagles on July 6, 2009 in Season 72 with Woody Co and Mark Lopez taking charge and giving coach Aboy Castro the biggest win of his shortlived coaching career.
That UP defeat proved to be the lone blemish in Ateneo's record. It finished 13-1 in the eliminations on its way to back-to-back championships.
The Lito Vergara-coached UP squad of Season 67, then bannered by Aby Santos, Jireh Ibanes, and Marvin Cruz, also scored a 74-69 tight victory over Ateneo in a highly-physical second-round affair back at September 2, 2004.
History may not smile on UP when the school makes its first finals appearance in 32 years as the heavy underdog against top-seed and defending champion Ateneo in the best-of-three championship series set to start on Saturday.
But don't count these Maroons out. The famous victory over twice-to-beat Adamson in the Final Four serves as warning enough not to count Bright Akhuetie, Paul Desiderio, Juan Gomez de Liano and his gutsy teammates.
The Fighting Maroons may have beaten the Blue Eagles just thrice in a span of 15 years, but they only need two wins in this best-of-three finals to pull off an upset for the ages.
Then, and only then, can this 'Battle of Katipunan' have a semblance of a rivalry.