TALK of a sweep for the three-peat seeking Ateneo has become inevitable as it closes in on its 14th win in the UAAP Season 82 basketball tournament.
After all, it is the first time they came this close to a sweep since 2011 — when they eventually won their fourth title though their sweep aspirations got spoiled by the Leo Austria-coached Adamson Falcons.
And while this excitement, especially for the Ateneo community, is certainly warranted - Ateneo coach Tab Baldwin wants to stay away from all of those talks.
"Nothing changes. Next game is the last game. I understand that that is a sweep or not a sweep but again, those are just minor issues for us. The major issue for us is how we play against UP," Baldwin said, referring to their match against University of the Philippines on Wednesday.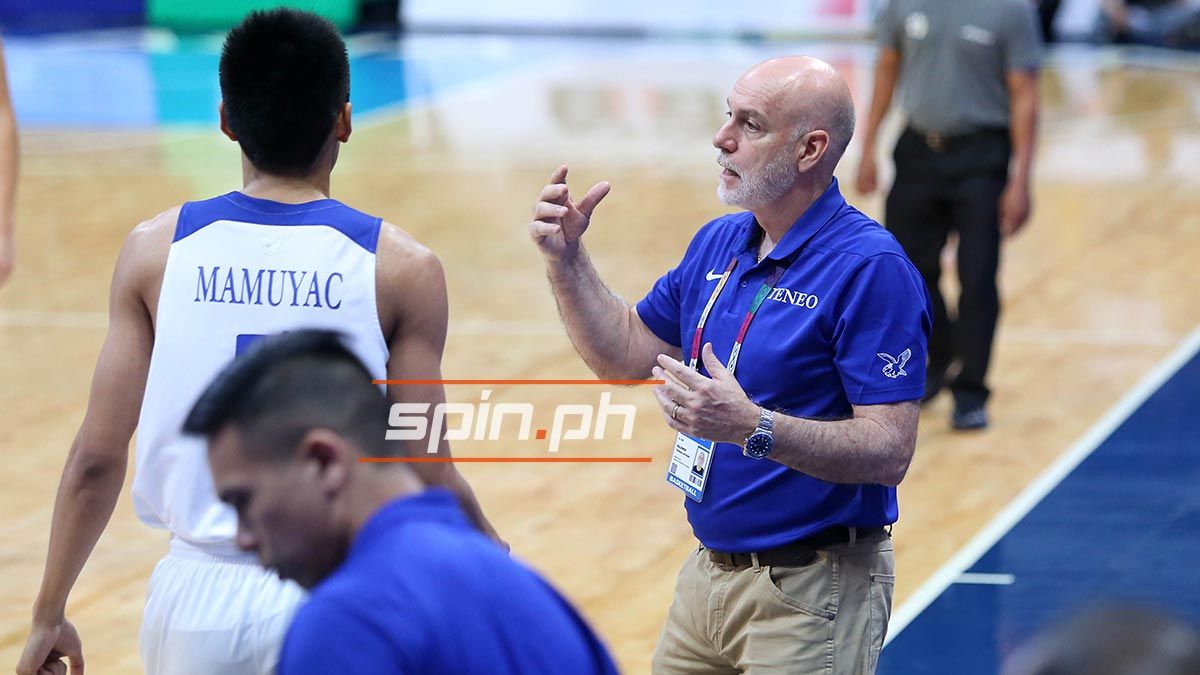 Continue reading below ↓
Recommended Videos
"What are our tactics? What are our strategies? How do we execute? How do we anticipate what they might do?"
That mindset is not lost on his players, although starting guard Matt Nieto admits that it is hard to tune-out - especially with the talks continuing to grow louder and louder with every win.
"Sa amin, mindset lang namin is next game - and that's UP. Pero siyempre, mahirap naman sa amin na 'di namin isipin yun kasi lahat, yun sinasabi e. Sweep ganito, sweep ganyan," Nieto explained.
"Matagal nang may nakaka-sweep sa UAAP, and that's the goal from the start, win as many games, huwag matalo. We learned na rin naman from the 13 games we had and hopefully, magamit namin yun going into UP and then going into playoffs."
Thirdy Ravena, for his part, understands that things are not going to get easier as they continue to rack up wins.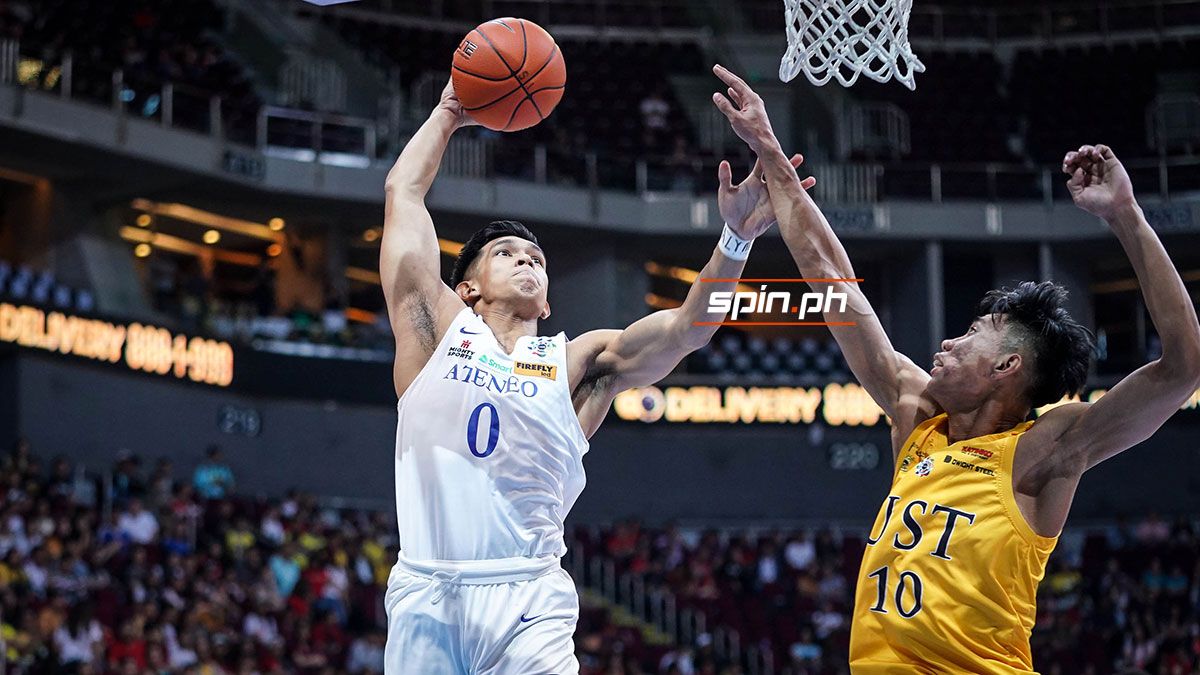 While a win against the Fighting Maroons would finally put the 'sweep expectations' to rest, Ravena knows that the target on their backs will only get bigger.
"I think our biggest problem is gonna be complacency. Especially at 13-0, it's a trap for us to relax and let our guard down," Ravena said.
"We have to make sure we pick each other up, kung ano pa ang kulang namin, kung nakikita namin sa practice na we're not working as hard, we push each other and I think that's why we're successful," he added. "The more we win, the bigger the risk for that so we just need to continue to try and take that thought away."
As much as they would love to tune everything out, they cannot do anything about the outside noise and the expectations - especially after setting the bar high for themselves since the start of the season.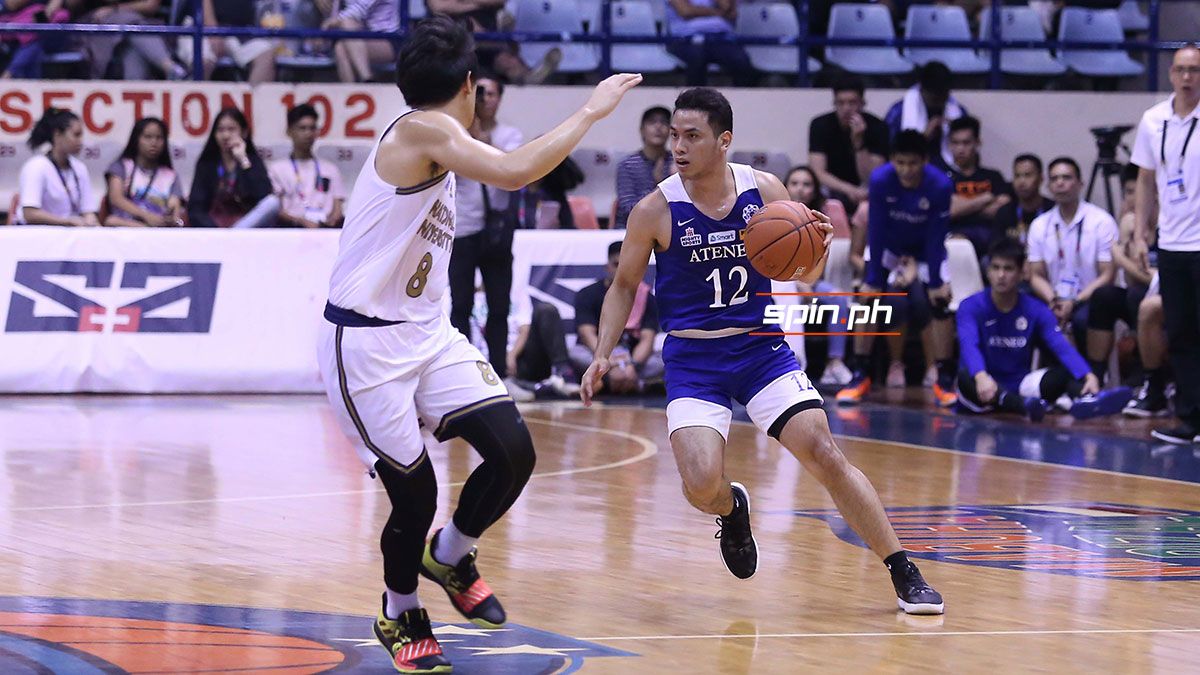 But if a 37-point win over National University last Saturday is any indication, then Baldwin need not to worry.
"There's nothing else that enters into the equation for us, all the other talk is for you and the fans. To be perfectly honest, we tune all that out. We do the best of our ability to tune all that out. And just stay focused on the job, it doesn't change," Baldwin said.
"We're excited about the game, but I think we were expected [to do that] playing today, I think that was evident in the attitude of the players."