THE rivalry between Ateneo and La Salle doesn't end in college.
If you're trying to find out which school has the most number of alumni in the PBA, then the two rival schools are right up there neck and neck.
So if that's another way to measure a collegiate team's success, then Ateneo is currently the most successful.
Based on the official lineups released during the press launch of the PBA's 41st season last Tuesday, the Katipunan-based school still has the most representation with 17 players, just one ahead of its Taft-based counterpart.
The Blue Eagles actually have just one former player from this season's rookie batch in Chris Newsome, who was taken at No. 4 overall by Meralco.
However, Ateneo's ranks in the pro league grew with the return of Rabeh Al-Hussaini's return to the Meralco fold after a long stay in Kuwait and Chris Sumalinog earning a spot in the reserve list of Talk 'N Text.
In contrast, the ranks of former Green Archers in the PBA grew significantly with rookies Norbert Torres, Almond Vosotros and Yutien Andrada making the jump straight from the UAAP and alumnus Philip Paredes earning a place in Mahindra's active roster.
With four newbies, La Salle is actually tied with reigning UAAP title-holder National University for the most number of new players in the league this season (the Bulldogs' ranks rose to five with the arrival of Troy Rosario, Glen Khobuntin, Dennice Villamor and Marion Magat.)
Continue reading below ↓
Recommended Videos
Far Eastern University and San Beda are tied for No. 3 with 12, while University of the East, San Sebastian, Adamson, and Letran have eight representatives each.
Former Red Lions who made the jump to the PBA this season are Baser Amer, Art dela Cruz and JP Mendoza. There were no additions to the 12 former Tamaraws in the league ranks this season.
University of Santo Tomas, for its part, has seven, National University has five, while Arellano, Jose Rizal University, and Philippine Christian University have four each.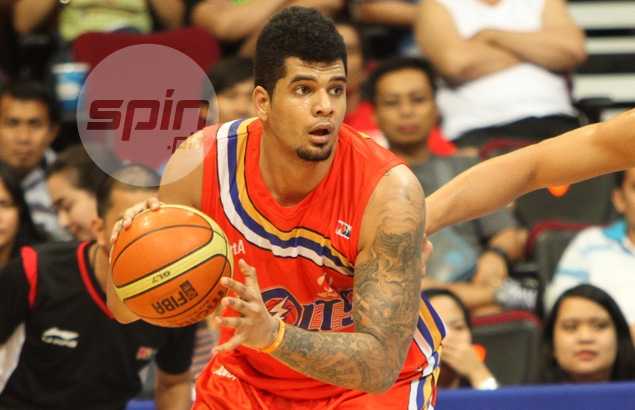 Other non-UAAP and –NCAA schools are not just well-, but star-represented as University of Cebu and St. Francis of Assisi have three each, while Philippine School of Business Administration has two.
A total of 182 players, including 41 from US colleges, were listed.
We have also included the unsigned rookies, who are expected to ink contracts after their current duties with their respective schools in the NCAA end, as well as reserve/practice players who were excluded from the preliminary roster.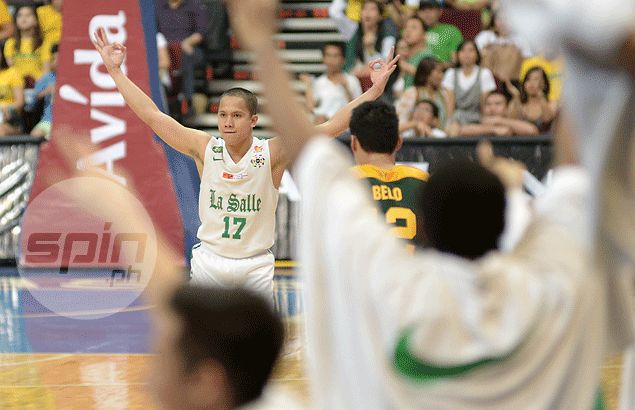 Here's the list:
Ateneo – 17 (Alvarez, Al-Hussaini, Baclao, Erram, Fonacier, Golla, Intal, Kramer, Monfort, Newsome, Salva, Slaughter, Sumalinog, Tenorio, Tiongson, Tiu, Villanueva)
La Salle – 16 (Andrada, Arana, Atkins, Bagatsing, Cardona, Casio, Cortez, Gaco, Maierhofer, Paredes, Revilla, Torres, Vosotros, Webb, Wilson, Yeo)
FEU – 12 (Baracael, Barroca, Cervantes, Santos, Chan, Miranda, Romeo, Isip, Ramos, Villanueva, Exciminiano, Garcia)
SBC – 12 (Amer, Dela Cruz, Dela Rosa, J. Pascual, D. Semerad, A. Semerad, K. Pascual, Caram, Lanete, Marcelo, Gamalinda, Mendoza)
UE – 8 (Yap, Lee, Tubid, Sumang, Canaleta, Hubalde, Borboran, Raphy Reyes)
SSC – 8 (Abueva, Pascual, Sangalang, Miranda, Bulawan, Ballesteros, Guinto, De Vera)
Adamson – 8 (Jericho Cruz, Lester Alvarez, Trollano, Laure, Camson, Brondial, Nuyles, Rios)
Letran – 8 (Almazan, Aban, Faundo, Guevarra, Alas, Jazul, Racal, Cruz)
UST – 7 (Ababou, Baguio, Cruz, Fortuna, Maliksi, Mariano, Teng)
NU – 5 (Ponferrada, Rosario, Khobuntin, Magat, Villamor)
AU – 4 (Pinto, Forrester, Caperal, Agovida)
PCU – 4 (Belga, Espinas, Castro, Omolon)
JRU – 4 (Apinan, Paniamogan, Sena, Wilson)
UP – 3 (Ibanes, Jay-R Reyes, Sorongon)
UC – 3 (Fajardo, Heruela, Hontiveros)
St. Francis of Assisi – 3 (R. de Ocampo, Y. de Ocampos, Melano)
Perpetual – 3 (Arboleda, Thompson, Baloria)
Philippine School of Business Administration – 2 (Pingris, Manuel)
Lyceum – 2 (David, Lanete)
CSB – 2 (Taha, Lastimosa)
Mapua – 2 (Nimes, Taha)
EAC – 1 (Buenafe)
University of San Jose-Recoletos – 1 (Ferriols)
UV – 1 (Quinahan)
University of Manila – 1 (Hugnatan)
University of Mindanao – 1 (Simon)
PMI – 1 (Rodriguez)
SSC-Cavite – 1 (Yee)
Notre Dame of Dadiangas – 1 (Pacquiao)
US schools
Cal State Fullerton – 2 (Lassiter, Ryan Reyes)
Marshall – 2 (Lutz, Ross)
George Mason – 1 (Norwood)
Univ. of Mount Olive – 1 (Melton)
Lewis-Clark State College – 1 (Mallari)
Univ. of Minnesota – 1 (Ahanmisi)
Hawaii – 1 (Dillinger)
Hawaii-Hilo – 1 (Cabagnot)
Cal State San Bernardino – 1 (Alapag)
Sonoma state – 1 (Carey)
Chadron state college – 1 (Tautuaa)
Oakland – 1 (Kelly)
Cal Poly Pomona – 1 (Rosser)
Wagner – 1 (Seigle)
Golden West – 1 (Uyloan)
Bakersfield – 1 (Mamaril)
Penn State – 1 (Pringle)
Coppin State – 1 (Pena)
Eckerd – 1 (Washington)
New York University – 1 (Jensen)
Waldorf – 1 (Dehesa)
Reedley – 1 (Hodge)
SRJC – 1 (Nabong)
NDNU – 1 (Enciso)
Mcgill – 1 (Anthony)
Flagler – 1 (Rob Reyes)
BYU – Hawaii – 1 (Taulava)
Seattle Pacific – 1 (Banchero)
James Cook – 1 (Thoss)
Lake Superior State – 1 (Menk)
UC Irvine – 1 (Dela Cruz)
Fresno Pacific – 1 (Urbiztondo)
Eastern Michigan – 1 (Pennisi)
Biola – 1 (Mercado)
Kentucky State – 1 (Helterbrand)
Univ. of Mary Hardin-Baylor – 1 (Ellis)
UTEP – 1 (Devance)
Glendale – 1 (Caguioa)
Western Kentucky – 1 (Aguilar)