ATENEO'S tight 71-70 win over University of Santo Tomas was eaxctly the veritable chess match Blue Eagles coach Tab Baldwin expected against Tigers counterpart Aldin Ayo.
"I just have so much respect for him and the way he does his job. You know, he's a blessing for Philippine basketball and for the UAAP," Baldwin said. "It was a great game and those last few minutes were pretty tough, pretty tense."
Baldwin expected a tough game - a "track meet" in his own words - and that's exactly what he got as UST truly pushed Ateneo to the limit in their first meeting in the UAAP Season 82 men's basketball tournament.
That forced the American-Kiwi mentor to make the necessary adjustments just to combat the fast and furious attack from Ayo's troops.
"I thought Aldin did a great job rotating his players, systems-wise. They're a handful to try and control their systems, and I think if anything turned the tide of that game in the second half, it was probably we fixed some of our rebounding problems," he said.
Ateneo won the battle of the boards in the second half, 37-22.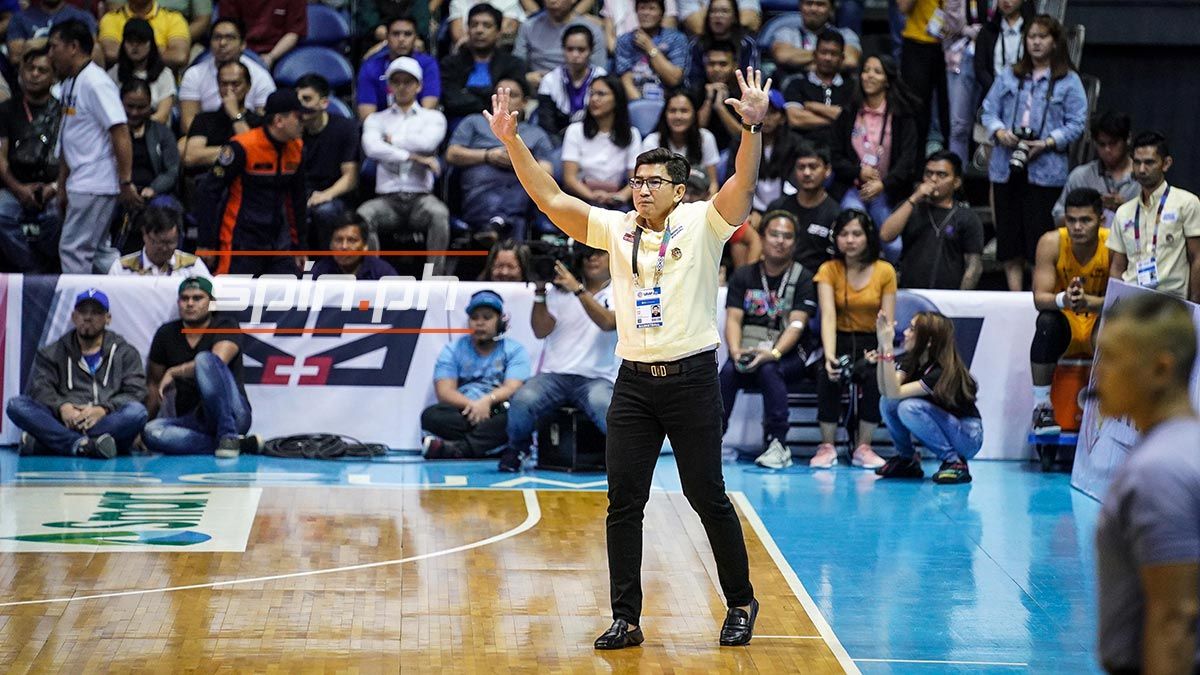 The former national team mentor said nothing beats preparation when it comes to playing teams like the Tigers.
"Aldin always has a couple of tactical things up his sleeve, but we prepared really well and we prepared very intensively. We had a good look at his systems and they were very well-prepared as well and there weren't too many wrinkles," he said.
"I know down the track, he'll have some tricks up his sleeve."
The Blue Eagles are now unbeaten through three game and Baldwin believes games like this one against the Tigers could only help the three-peat-seeking Blue Eagles get better as the season progresses.
"There's a lot of learnings for us from this game. This is going to make us, I believe, a lot better basketball team because Aldin's team has a way of doing that. They have a way of finding your weaknesses," he said.
"I've coached against him enough to know that after you play him, there's a lot of patch work to be done on the things that he exposes his team."
Recommended Videos