THEY were all highly recruited out of high school, brought to Katipunan for one purpose: sustain Ateneo's dominance following the Blue Eagles' run of five straight championships under Norman Black.
It didn't work out.
One by one, Jerie Pingoy, Arvin Tolentino, CJ Perez, Clint Doliguez, and Hubert Cani found themselves leaving the Eagles' nest - not really by design but mostly because of decisions forced upon them by circumstances.
Still, it all worked out for everyone in the end. While the Blue Eagles are on a roll this UAAP season, the five players have found a new on life elsewhere - Pingoy at Adamson, Tolentino and Cani at FEU, Doliguez at San Beda, and Perez at Lyceum.
Now's a good time as any to revisit the all-star Ateneo starting five that never was.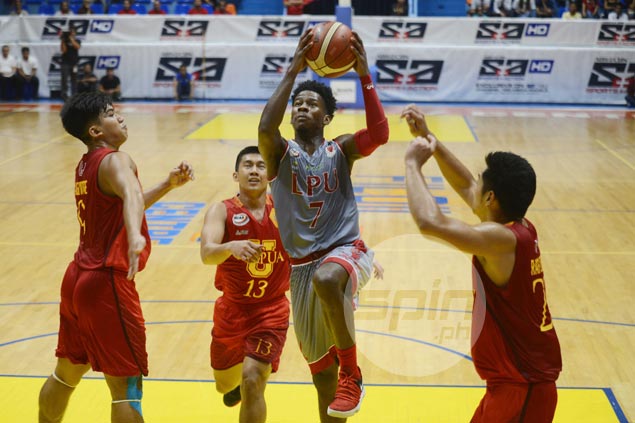 CJ Perez – Lyceum
IMAGINE Matt Nieto pushing the ball downcourt after a good defensive stop by the Blue Eagles. To his right, his usual running partner Thirdy Ravena. On his left, one of the most gifted two-way players in college basketball today - CJ Perez.
That would've been so fun to watch.
The 6-2 Pangasinense was a prized recruit from San Sebastian groomed as Kiefer Ravena's heir apparent at Ateneo. But it wasn't meant to be as Perez never got to play for the Blue Eagles in the UAAP before academic problems forced him to leave school.
Perez was instead reunited with coach Topex Robinson in Lyceum, where he has finally lived up to expectations and is now on his way to his first MVP award in the NCAA.
Ateneo's loss is Lyceum's gain, right Tab?
"He (Topex) is lucky that he's got him instead of us," said Ateneo coach Tab Baldwin. "We lost him and I thought that was a big loss for us at that time and he's proving now how big a loss that was."
Perez has been head and shoulders above everyone in the NCAA with averages of 19.3 points, 6.5 rebounds, 3.6 assists and two steals per game in the Pirates' 18-game sweep of the eliminations.
But more than his skills, Baldwin said it's Perez' dedication to the system of his coaches which makes him all the more impressive.
"He's playing with the kind of discipline that coach Topex wants him to," said the former Gilas coach. "He really makes that team play to another level."
Jerie Pingoy - Adamson
Of all the names on this list, it's Jerie Pingoy who had to endure the most.
Pingoy was dragged into the spotlight when he found himself in the middle of nasty off-court tug-of-war between his high school team Far Eastern University and Ateneo.
After sitting out two years due to a controversial residency rule that was eventually outlawed, Pingoy, no thanks to an injury, never made much of an impression in his only season with the Blue Eagles.
The Cebuano guard, however, has found a home with coach Franz Pumaren and the Adamson Falcons where he's emerged as the starting guard of a young Falcons squad in dire need of leadership.
At San Marcelino, Pingoy is finally showing why he's such a highly touted recruit, posting averages of 7.3 points, 4.7 assists (second best in the league) and 2.7 steals (league best).
"I'm just thankful to still be playing in this league. I'm slowly getting my game back and ginagawa ko lang talaga yung pinagagawa ni coach Franz sa akin," Pingoy said.
Still, there is no tinge of anger in his voice.
"No regrets. Para sa akin it's still a blessing to call myself an Atenean," Pingoy said. "Right now, papakita ko nalang talaga kung ano ang kaya kong gawin."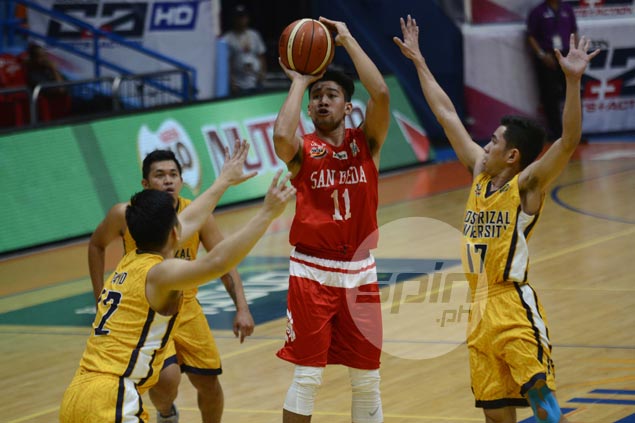 Clint Doliguez – San Beda
Clint Doliguez has rejuvenated his career at San Beda, but there's no doubt the former Hope Christian High School star would have been perfect for Tab Baldwin's system had he stayed on.
Doliguez can play multiple positions. His range is decent enough to be the designated spot-up shooter at Ateneo (he has made 23-of-50 on threes in the NCAA this season). He can penetrate, grab rebounds. He can defend different positions; San Beda coach Boyet Fernandez, in fact, sometimes task him to defend smaller fours with his wide body.
With Doliguez, think of a quicker Mike Nieto, or a Raffy Verano with a more consistent jumper. But right now, he's happy to emerge as a significant, off-the-bench contributor on a stacked San Beda squad.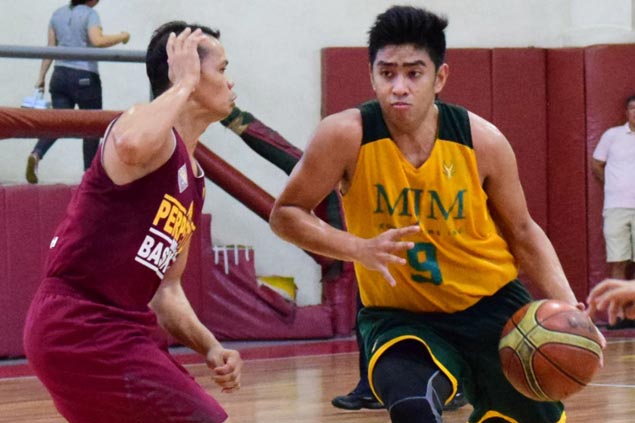 Hubert Cani – Far Eastern University
A proven winner when he played under Jeff Napa with the National University Bullpups squad, Cani carried high expectations when he committed to the Blue Eagles camp.
However, the former UAAP juniors MVP never impressed at Ateneo and was almost a forgotten man when he re-emerged at Morayta as a second-stringer in FEU's stacked backcourt.
The FEU point guard has yet to explode, but he's slowly earning his place in Olsen Racela's rotation.
Playing just 14 minutes a game, Cani is averaging 5.8 points, 2.1 rebounds and two assists for the Tamaraws. He's got years ahead of him and with the likes of Olsen Racela and Johnny Abarrientos to guide him, sky's the limit for this young guard.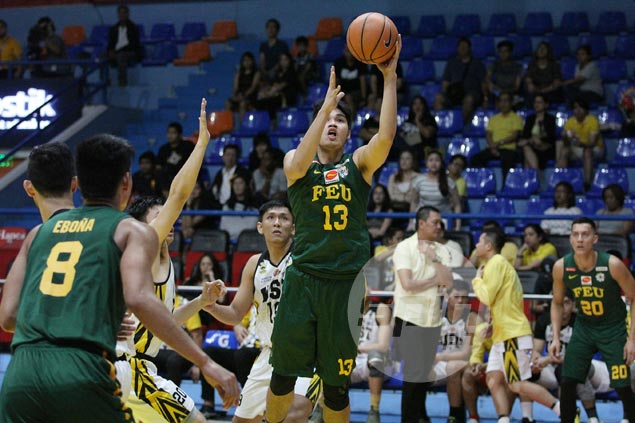 Arvin Tolentino – Far Eastern University
Tolentino was groomed to become one of the cornerstones of the Blue Eagle program after he was recruited from San Beda. He lived up to expectations and won the Rookie of the Year award in 2013 but, somehow, it went downhill from there.
After an underwhelming second season under coach Bo Perasol, Tolentino found himself on the move to Far Eastern University where he looks more at home, ironically under an Atenean coach in Olsen Racela.
"I am already at home here," Tolentino said when asked how he fits in with the Tamaraws.
"My teammates really made it easier for me to adjust and of course the coaches, too, cause I'm already familiar with some of them. I'm just thankful to them."
Tolentino is making quite an impact for the Tamaraws, averaging 11.2 points and 5.8 rebounds for Racela while playing both forward positions.
The wiry big man, however, reiterated he'll always be grateful to Ateneo.
"Wala naming anything na masama. I'll always be thankful. I'm still friends with the players there and the coaches," Tolentino said.
At the same time, Tolentino said he'll do everything to make the most of the second chance given to him by FEU.
"This is my last chance and I'll do everything to make the most out of this."