ALJUN Melecio assured he is not leaving De La Salle after his tweet on Wednesday sparked speculation in the wake of reports that Green Archers head coach Aldin Ayo in leaving to coach University of Santo Tomas in the UAAP.
Melecio tweeted two tiger emojis just minutes after reports came out that Ayo will be leaving La Salle to coach the Growling Tigers, triggering speculation that he plans to join his coach at UST.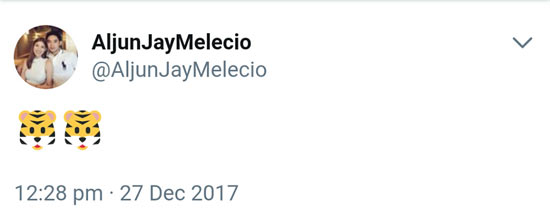 But the sophomore guard, who won the UAAP Season 78 juniors MVP award while playing for De La Salle-Zobel, made it clear his tweet has nothing to do about his future.
"I am not leaving DLSU," said Melecio in a tweet on Wednesday. "The tiger emojis tweet had no meaning behind it."
Sources said Ayo had a change of heart and decided will handle the Growling Tigers beginning in January to oversee the team's preparation for next season.
Although no formal announcement has been made, Melecio said he wishes Ayo the best for his career, but made it clear he is not moving anywhere.
It was under Ayo's watch that Melecio was recruited to join La Salle after leading the Junior Archers to a finals appearance in 2015. Melecio suited up for the Green Archers in 2016 when the team won the seniors crown.
"I wish Coach Aldin all the best, but I love La Salle and I love being a Green Archer," said Melecio.